According to the news reports, 2.5 million people experienced cancellations and/or delays on 7,800+ flights over the July 4th weekend. Ted and I were two of those people on four of those flights during the holiday week and it's true: none of the flights left the airport at the originally scheduled time. Our nonstop morning flight from home to Seattle was completely cancelled by the airline, so they assigned us to an evening flight the previous day. The change of flight time gave us a longer layover for our slightly delayed commuter flight to Wenatchee. Coming home from Jeff's house, we had a 20-minute departure delay on the first leg of our journey and a 2-hour delay on the last leg, bringing us home at 3:00 a.m. (Insert yawn here.) Between the flights, we had a great time.
It was wonderful to see our boys and their families again. Hadley was only two months old the last time we saw her. This time, we celebrated her first birthday with her. Sefton was getting ready to start pre-school last summer and now he's looking forward to first grade. Here we are with Hadley.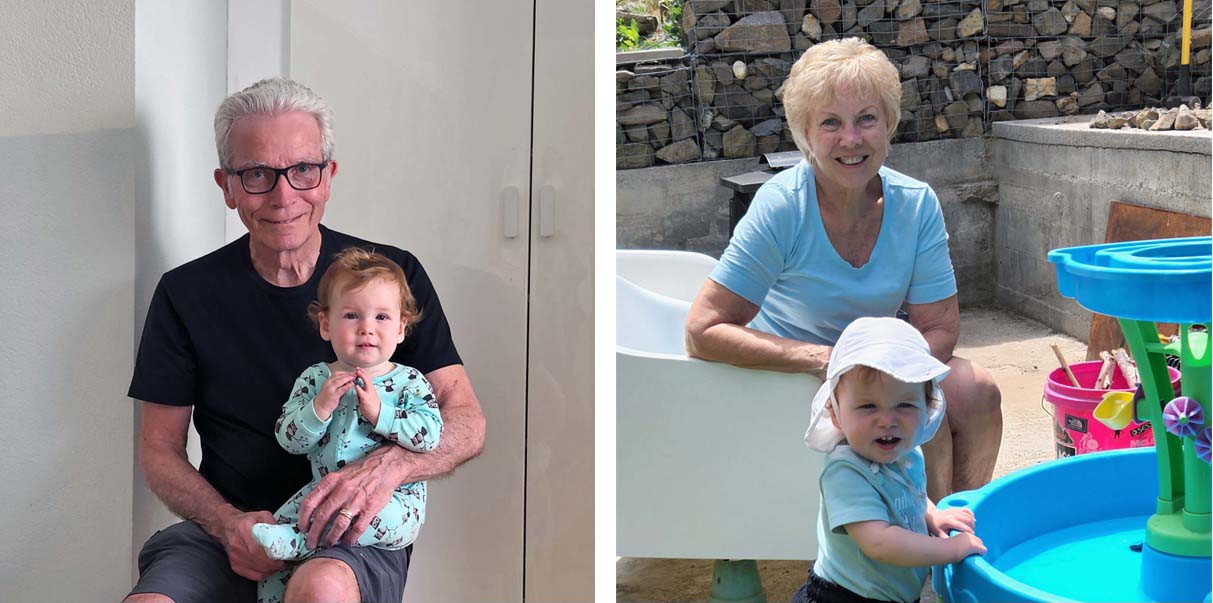 Hadley isn't quite ready to walk, but she has a unique–and rapid–style of crawling/scooting over the hardwood floors.
Sefton wore a fun NASA T-shirt. A space helmet visor reflects the American flag, which is made of sequins. When Sefton flips the sequins in the opposite direction, the flag becomes a blue sun visor on the space helmet. When Sefton stands in the sunlight, the sequins make him giggle at the sparking reflection on the sink front. Awesome!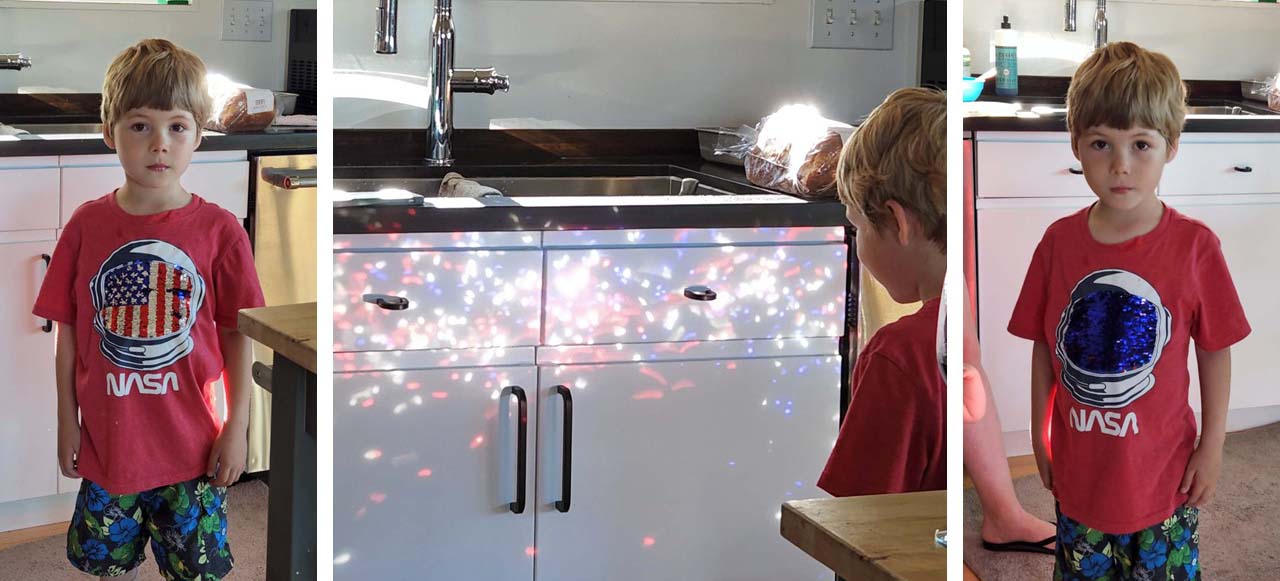 Thom and Katie took us to a nearby park on the Columbia River during our visit. There was a salmon ladder, but the salmon weren't spawning yet, so we didn't see them jumping up the ladder. Even so, the views were pretty and the playground was fun. There was a slide that gave sliders a little boost on their way down so that they seemed to "shoot" out of the slide. Thom and Sefton had fun trying that. You can tell by Thom's balancing act that he wasn't expecting to exit the slide at that speed.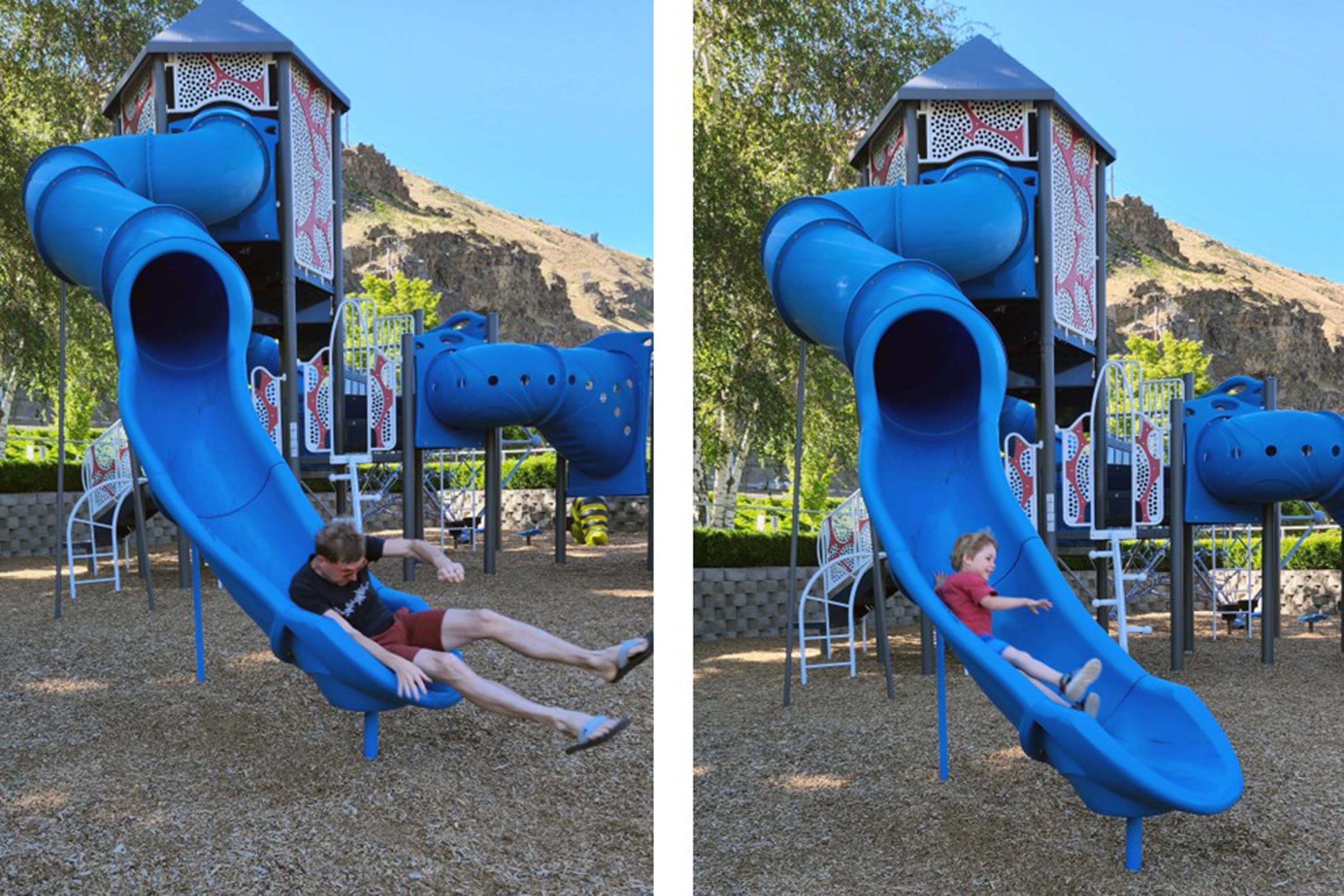 On another day, we took a "secret" hike in the Oglala Gorge. I say "secret" because the trailhead was on a secondary (maybe tertiary) road and the entrance was overgrown, camouflaging it. Katie knew exactly where it was, so we parked and took off with Sefton as our leader, carrying a big stick because–hey!–he's a kid and he needs a stick.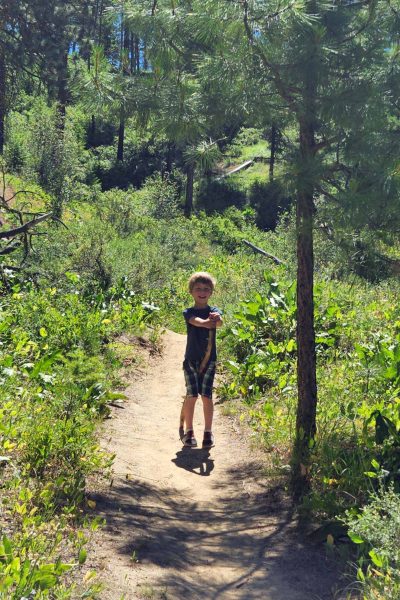 When we reached the summit of the trail, it was time to rest and to enjoy the view of the Enchantment Range of the Cascades. You can see the stick beside Sefton. He needed it to guide us going up and again coming down the mountain.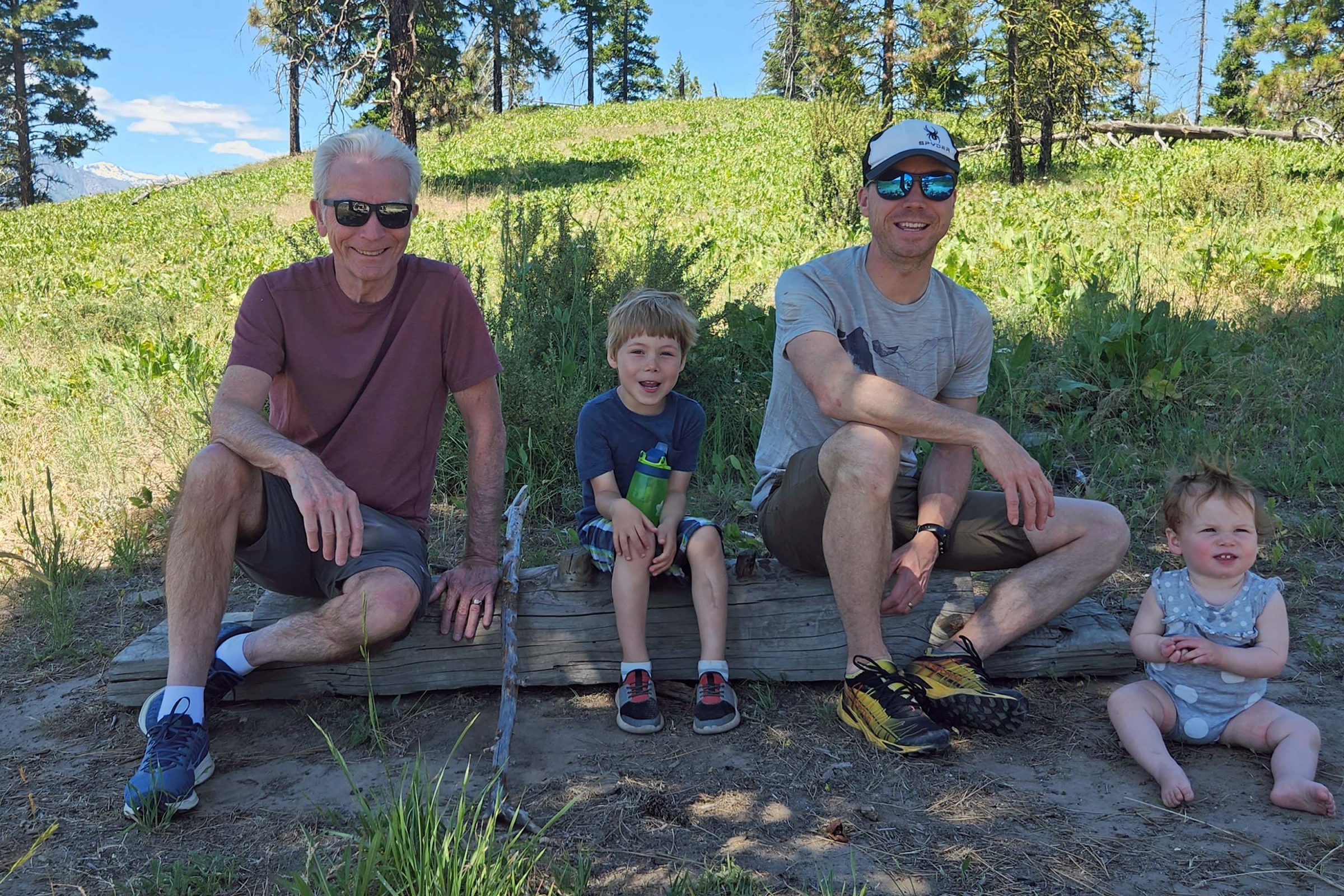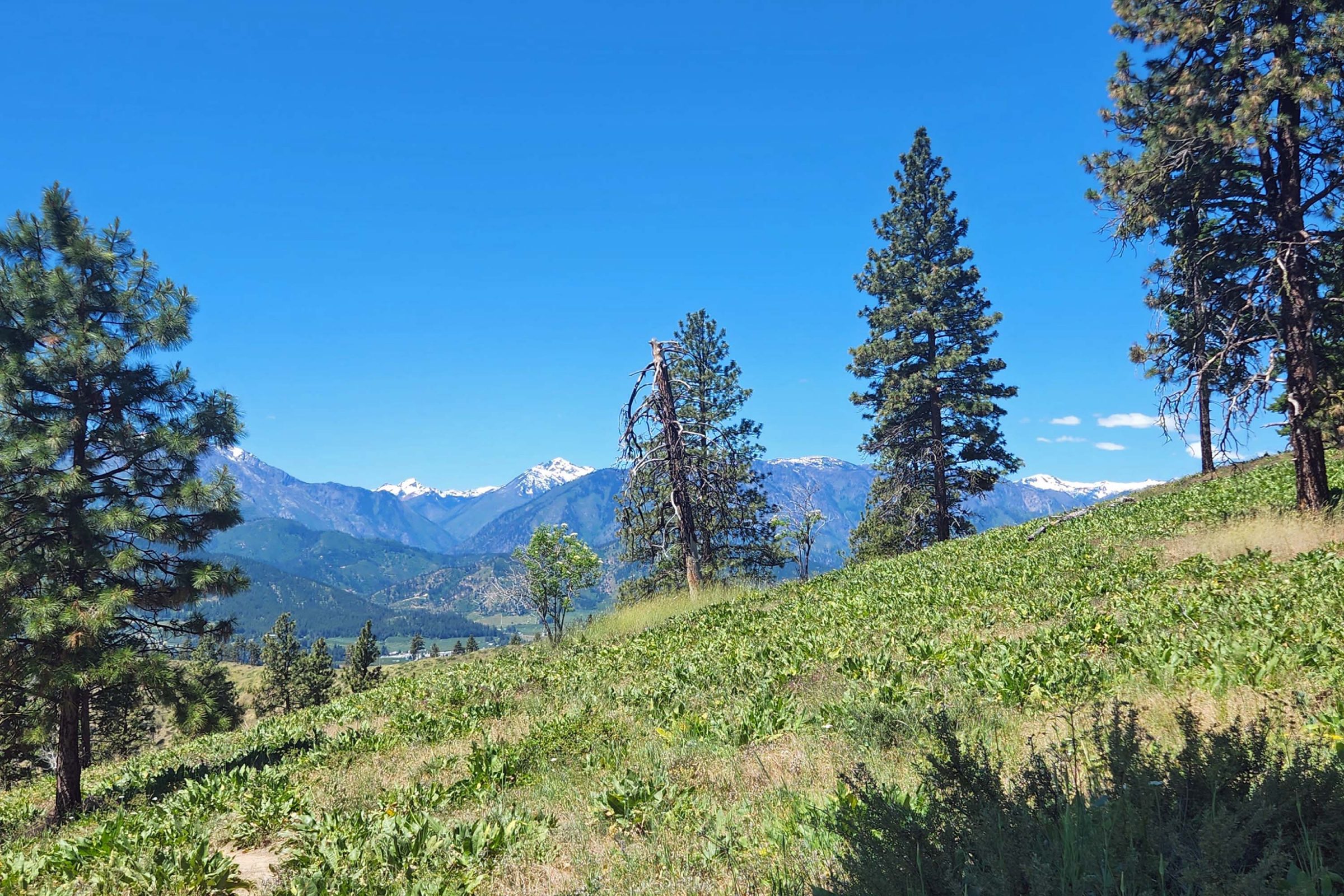 Of course there was a birthday party for Hadley. Like most one-year-olds, the cupcake and the special candle meant nothing to her, but the frosting tasted good.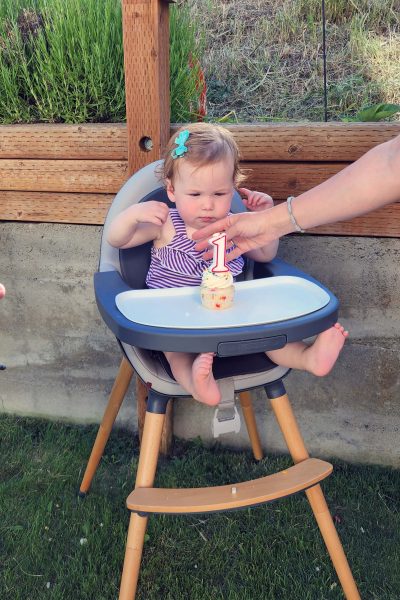 While the adults visited with each other, Sefton took care of Hadley's car. First, he filled the gas tank; then he took her for a ride.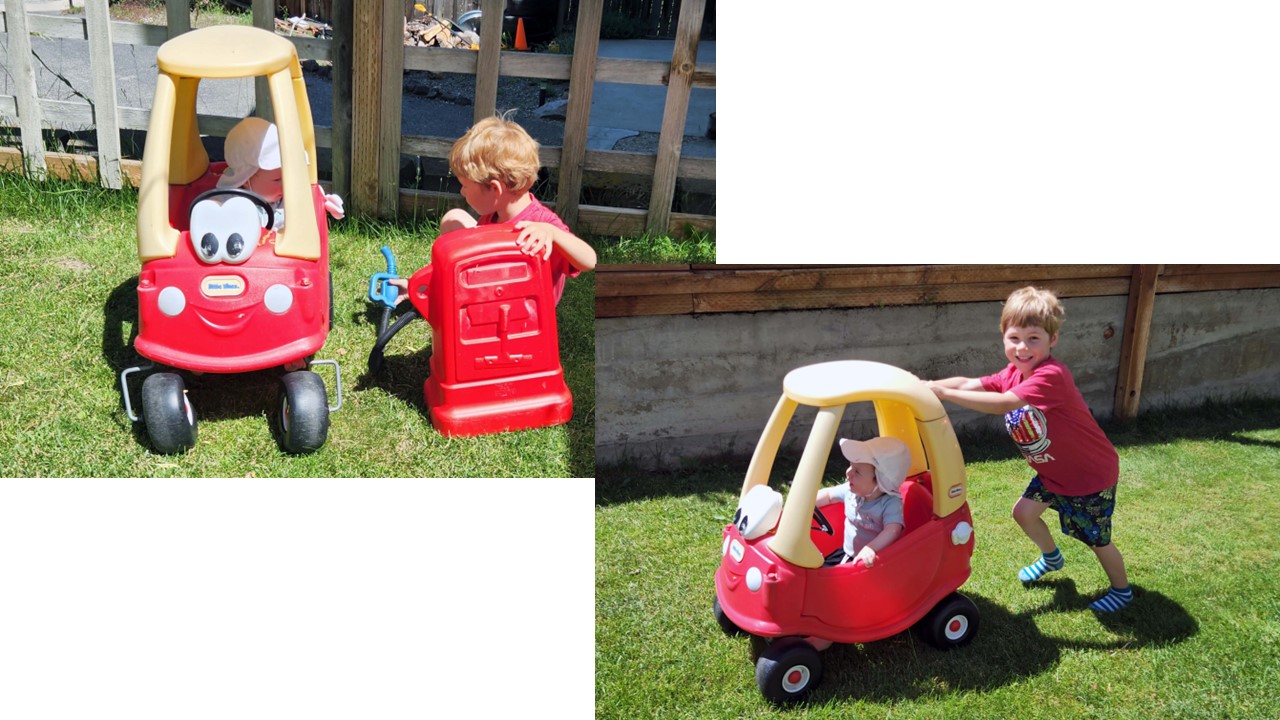 We enjoyed the beautiful weather by eating most of our meals outside. One evening, we had pizza cooked outdoors in Thom and Katie's pizza oven. Later, we roasted marshmallows and on another evening, we enjoyed a pan of s'mores.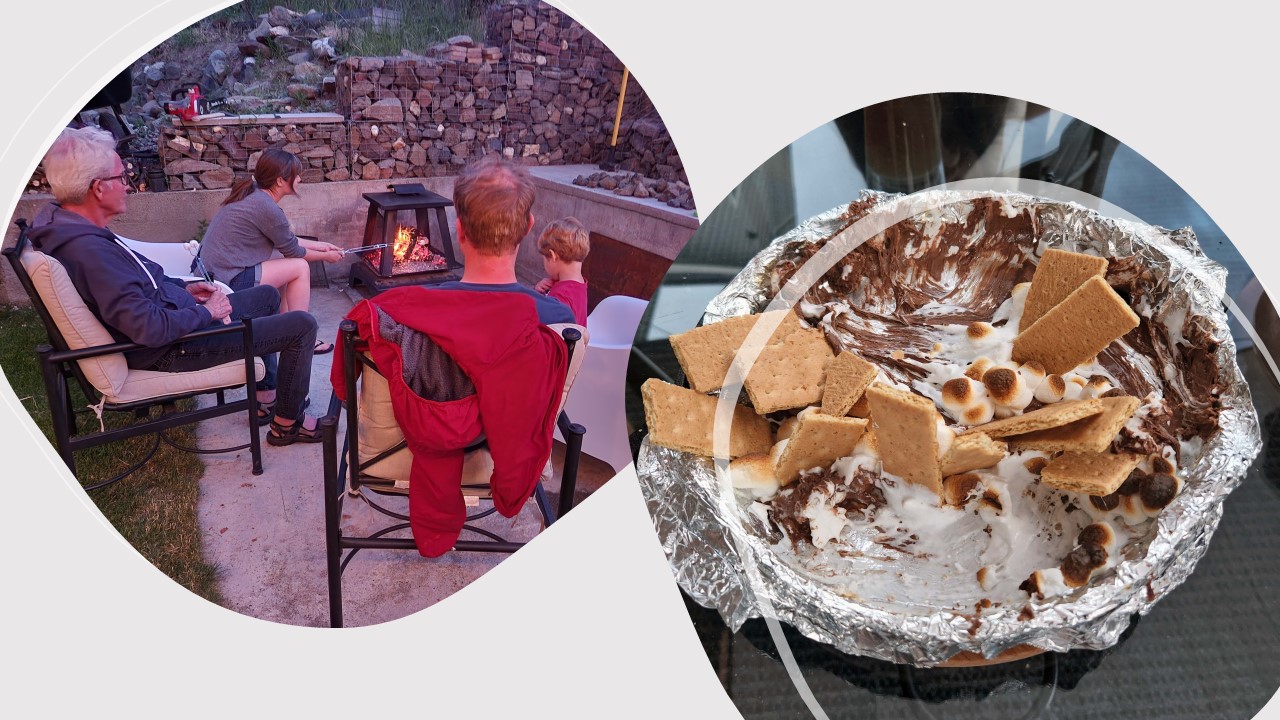 After spending several days at Thom and Katie's house, Julian joined us and we all headed for Jeff and La's house for more fun together. When we arrived, I noticed pretty wildflowers growing along the driveway.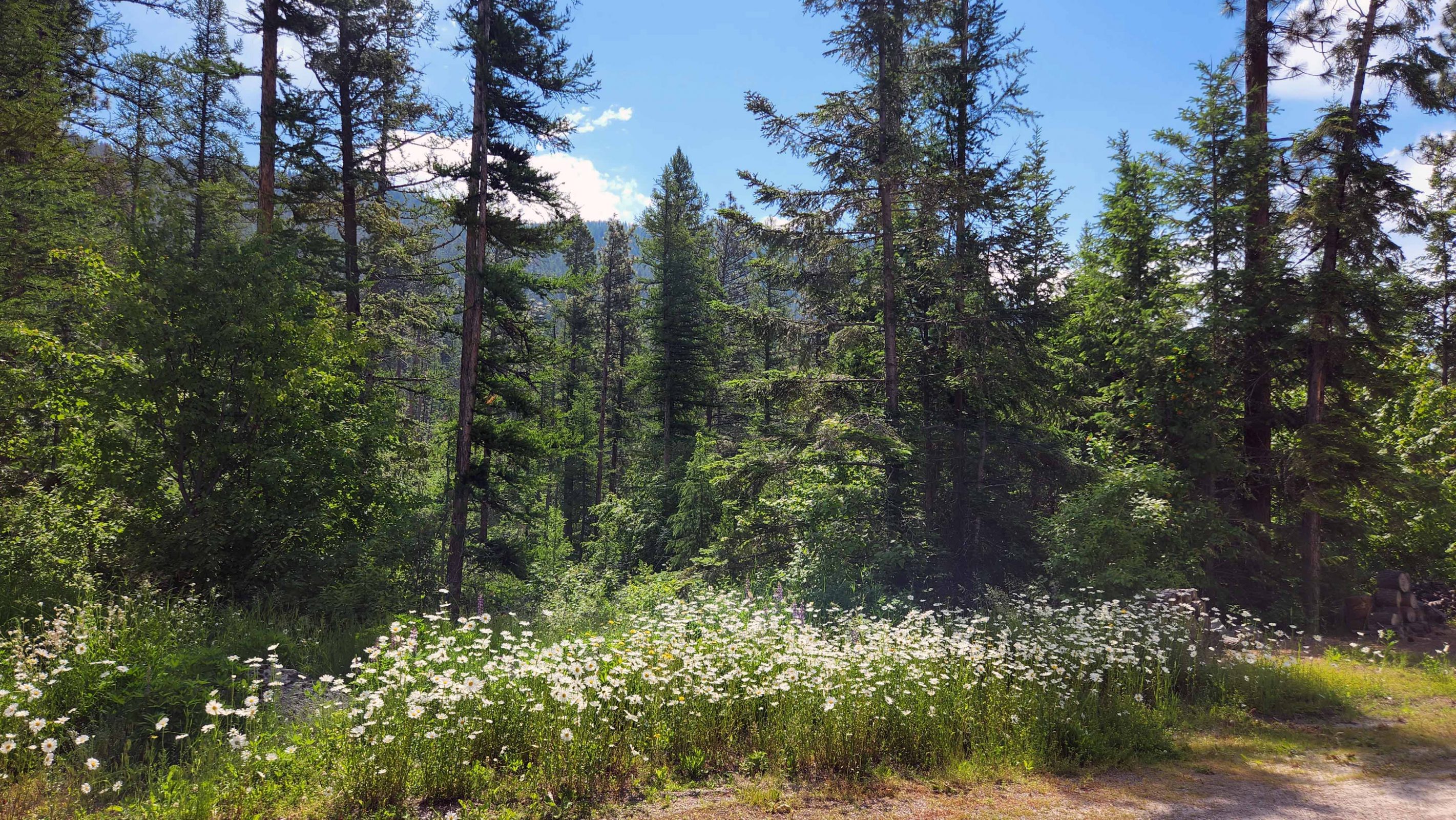 Our first day together was the pick day of the week for water fun. Jeff and La contributed jet skis, kayaks, and paddleboards and we all had a great time.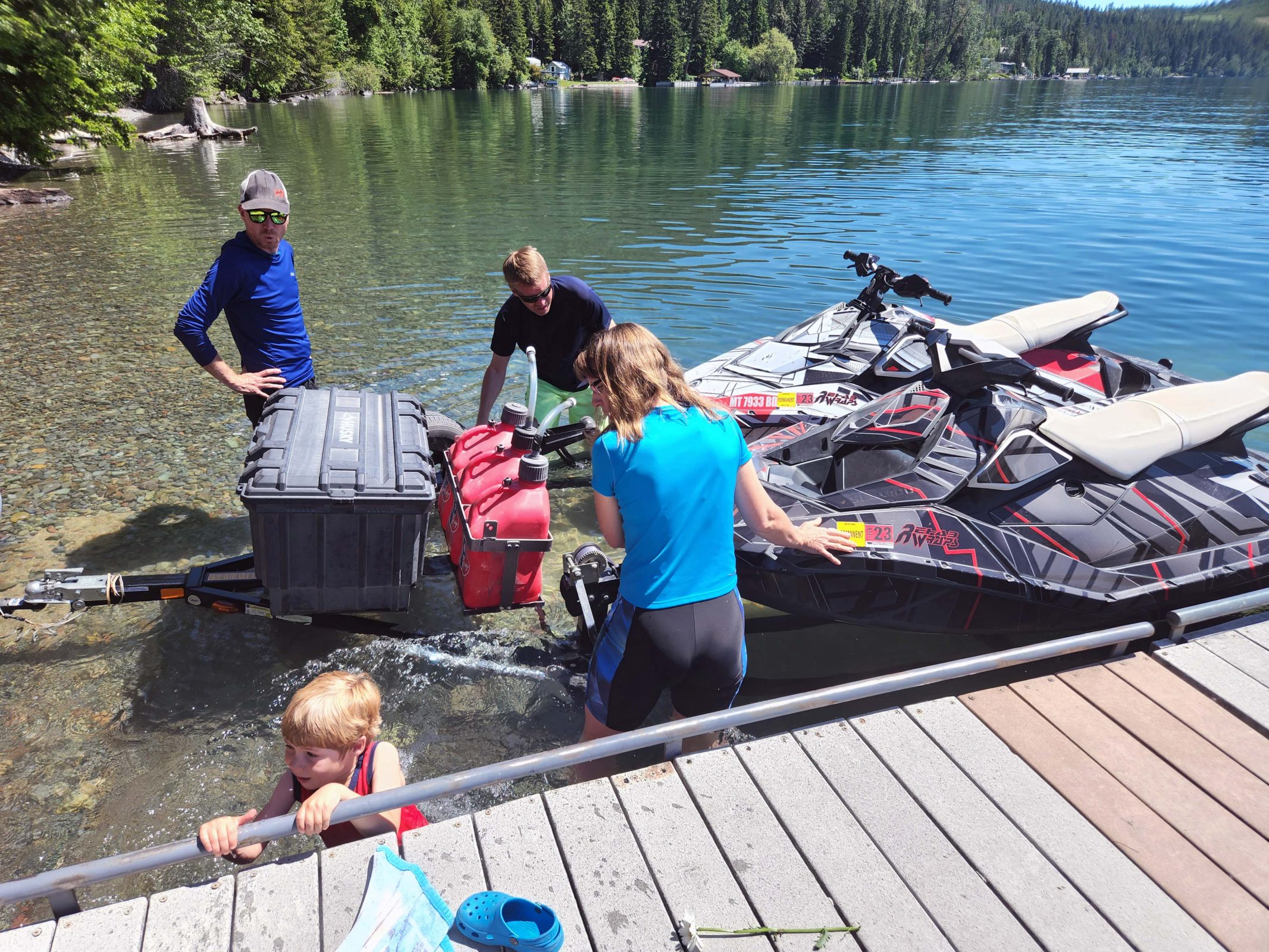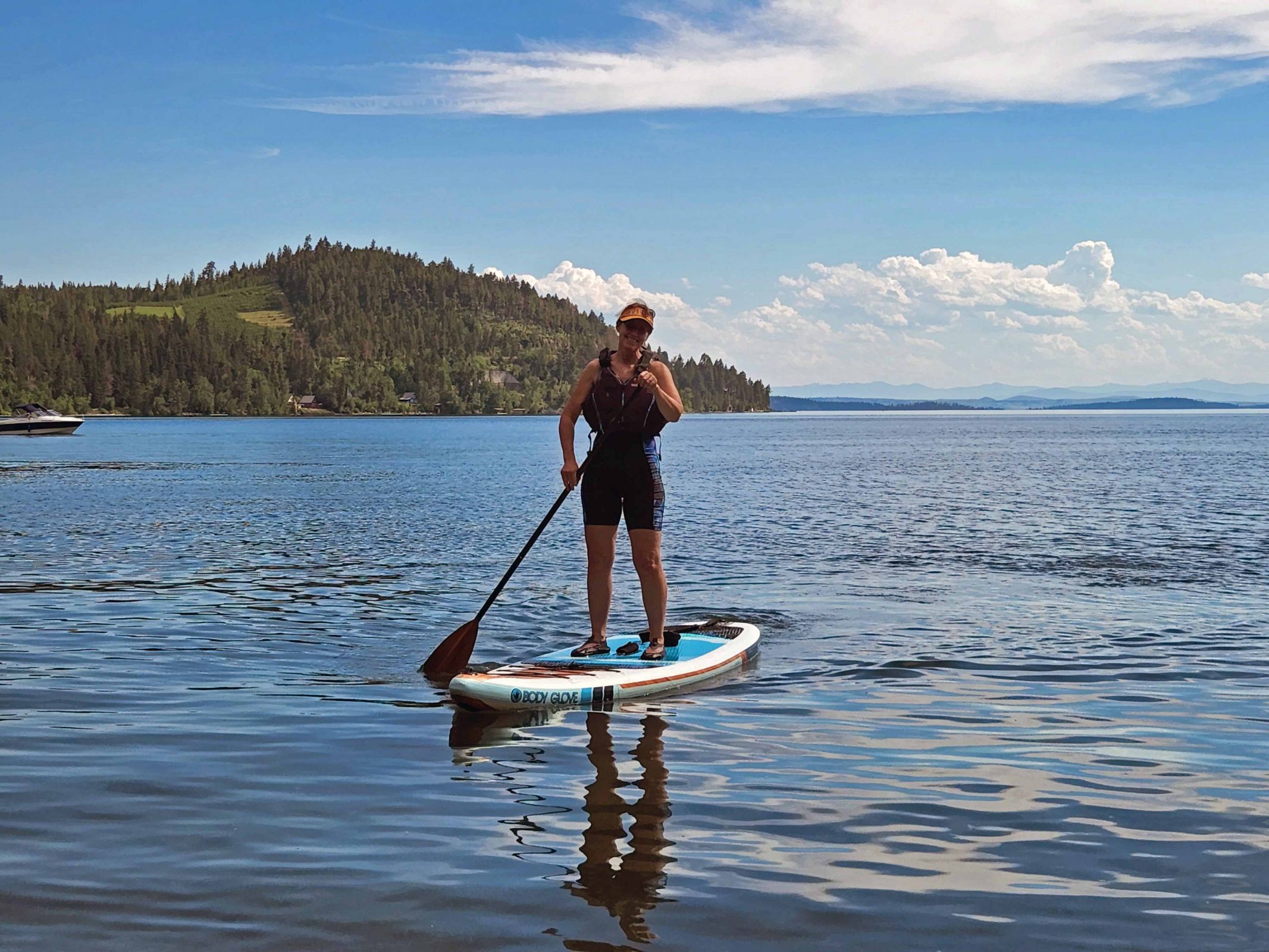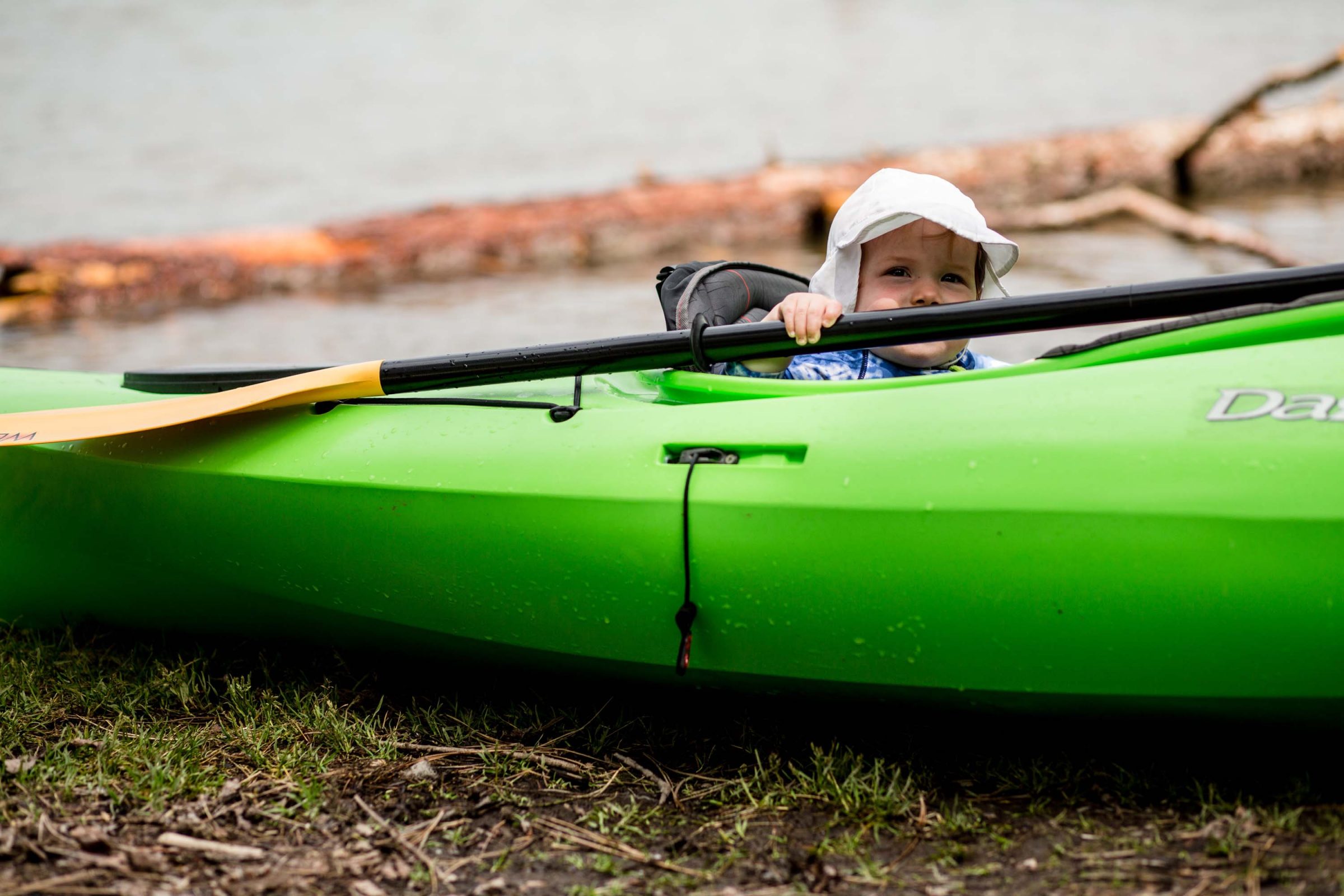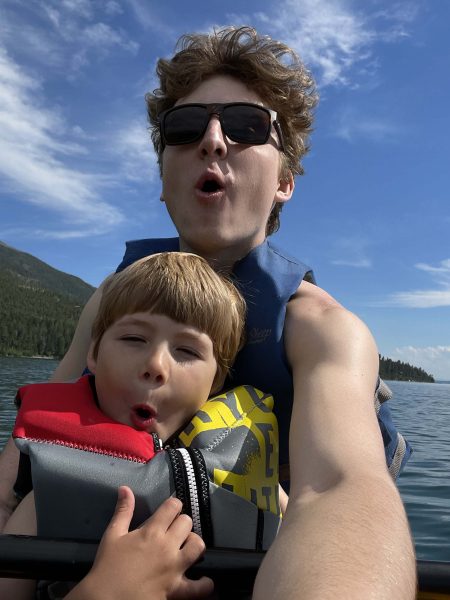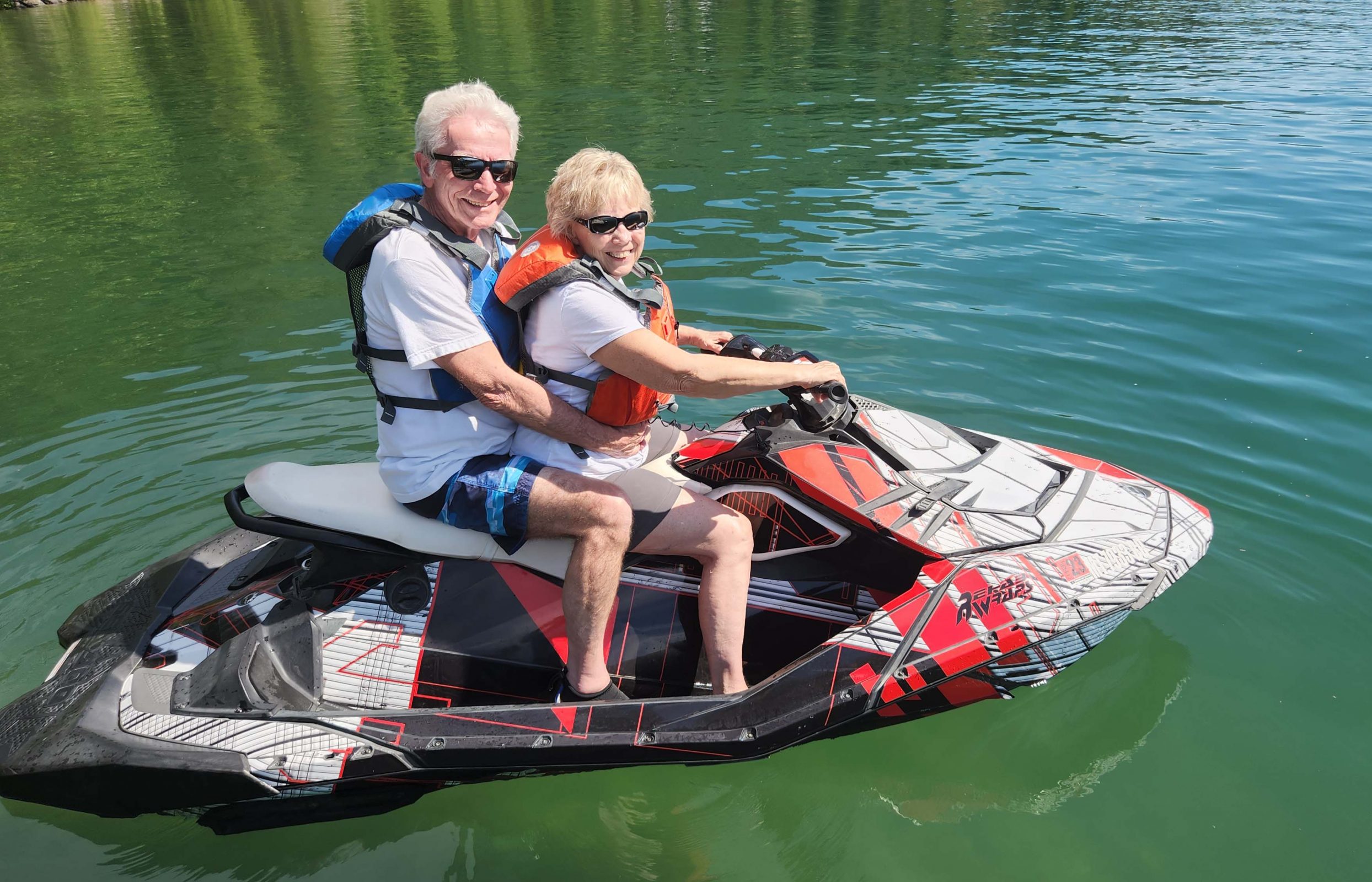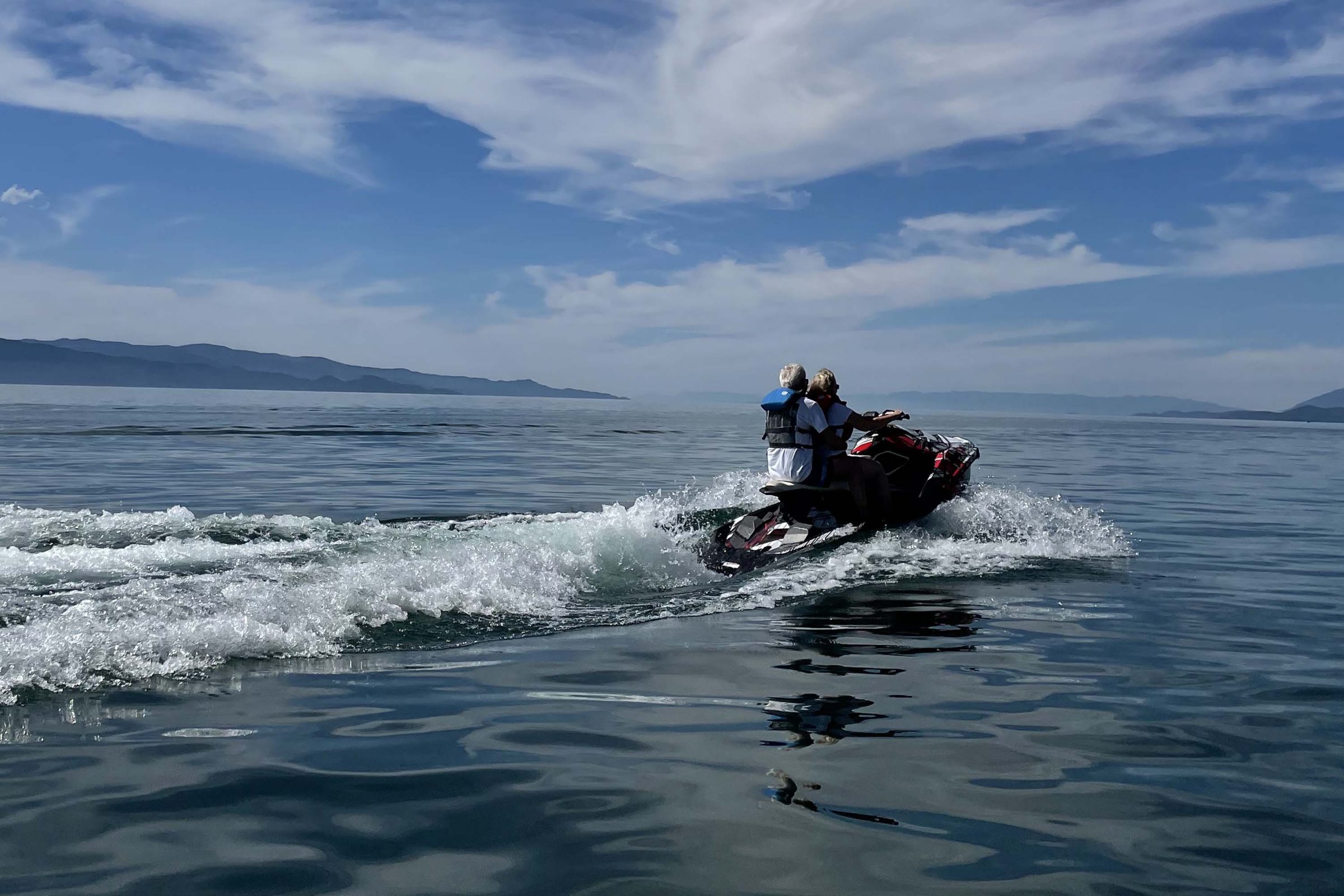 All that activity made us hungry, so we needed an ice cream snack after dinner. Sefton made a sign with a picture of an ice cream cone and the notice that "Ice cream shop is open." Then we dug into the ice cream and toppings.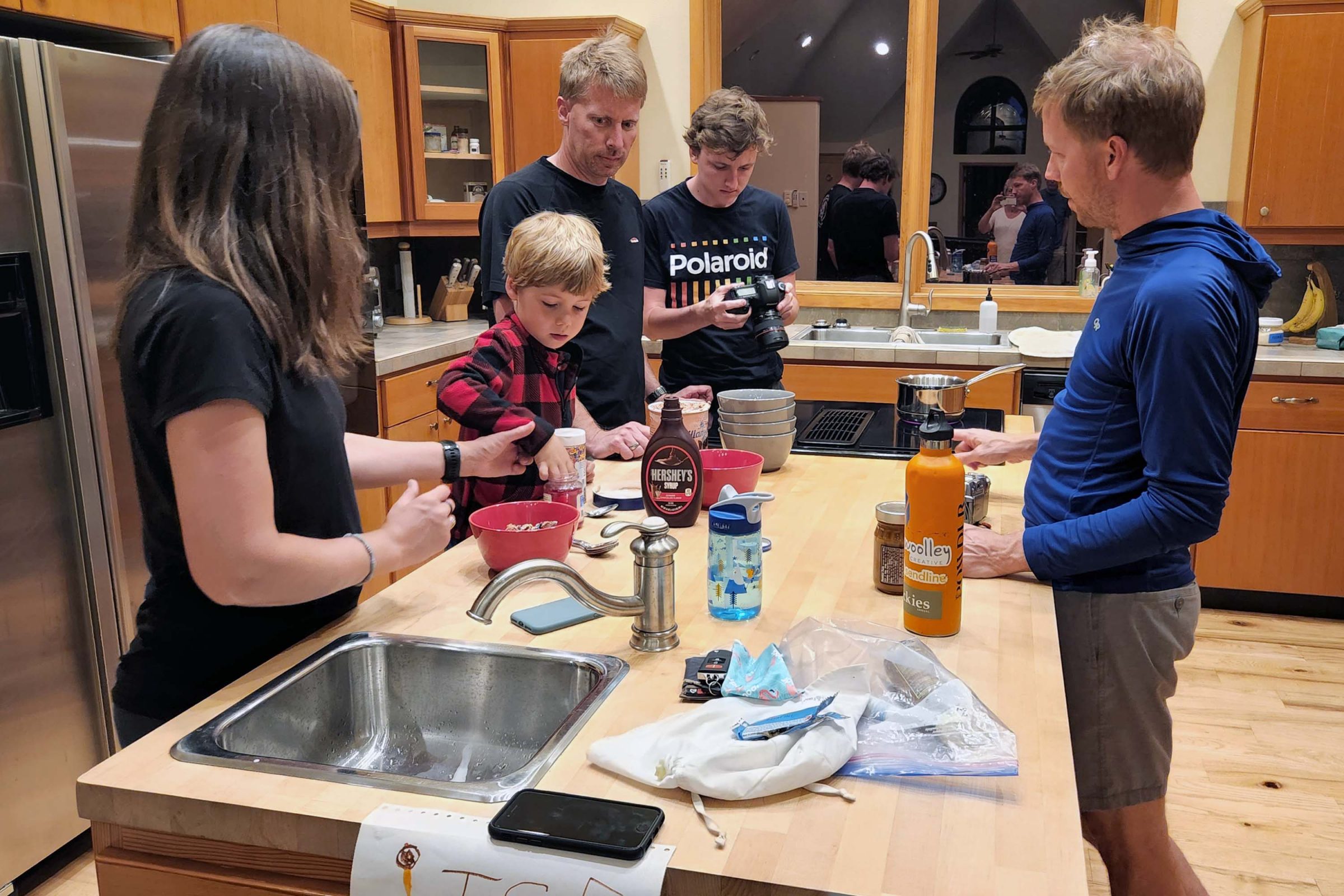 When we were finished eating, it was much later than Sefton's bedtime, but you wouldn't know it to look at his pj's.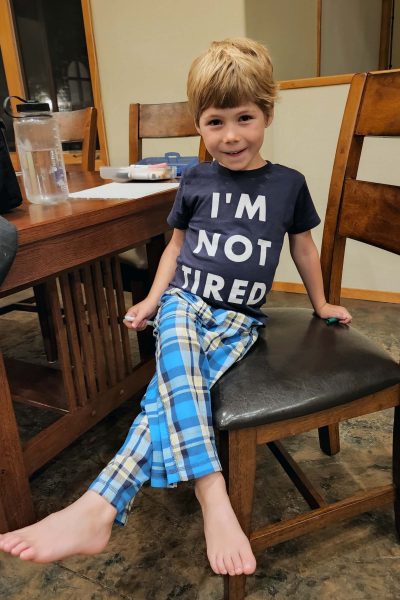 In spite of the message on his pj's, Sefton went to bed and fell asleep. The rest of us settled in for a movie in Jeff and La's home theater.
Ted and I stayed a few more days after Thom's family left for home. Jeff took us for a ride around the area. The nearest town is Big Fork, MT so we went to town. Sure enough, there's a big fork in town.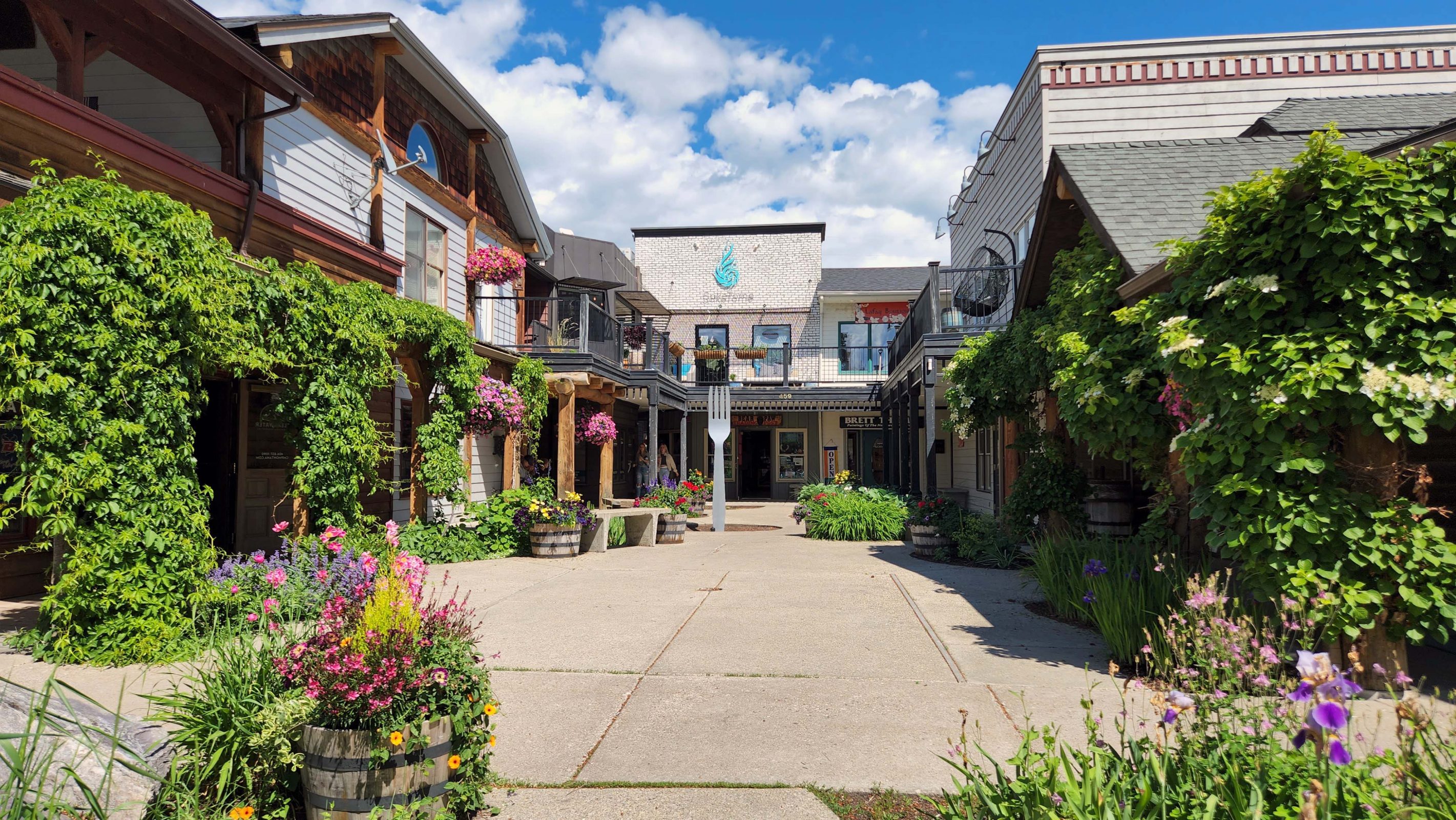 On another day we hiked a 5-mile trail along the west side of Holland Lake. The views of the lake were beautiful.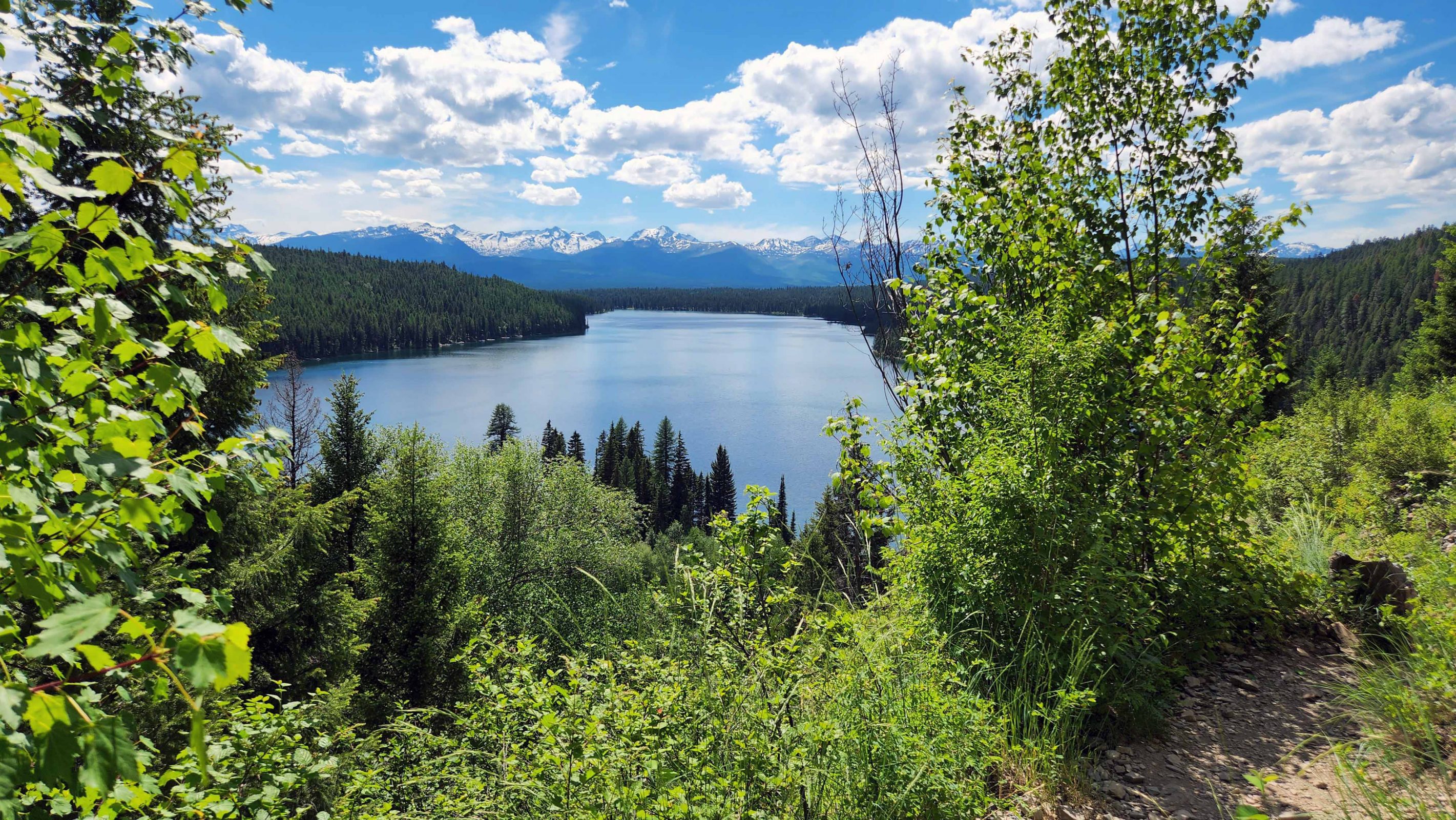 In the evening, we enjoyed a pizza dinner on the front porch, overlooking Flathead Lake.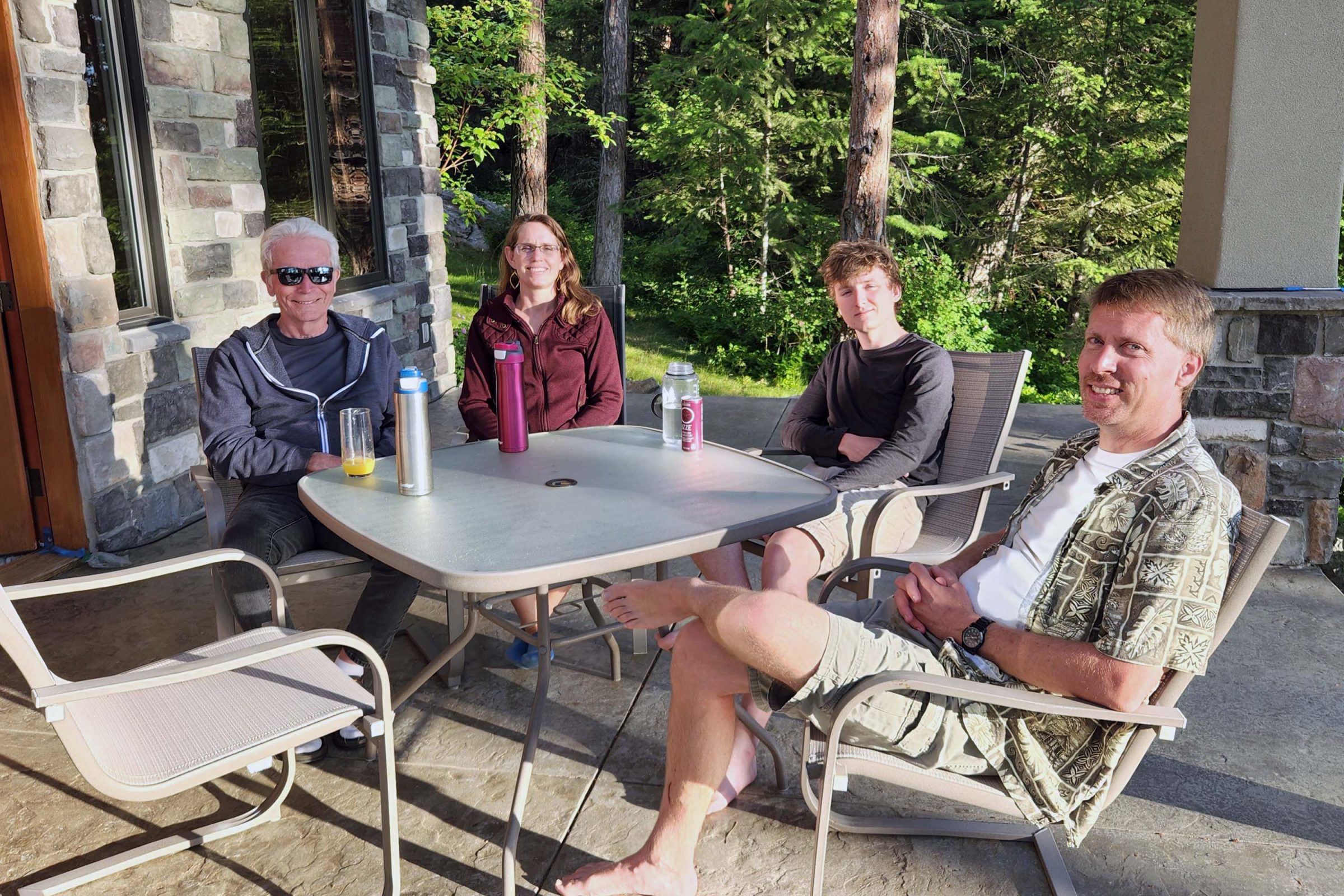 It takes a long time (until after midnight) for the sky to get dark enough to see stars this far north in June, but we were so far from urban lights that the Milky Way was clearly visible. What a treat for city dwellers like Ted and me.
It was finally time for Ted and me to head for the airport to go home. On the way, we stopped at Rosa's Pizza–Jeff's favorite local restaurant and the place where he plays mahjong weekly. The pizza was delicious. It's no wonder he eats it every week.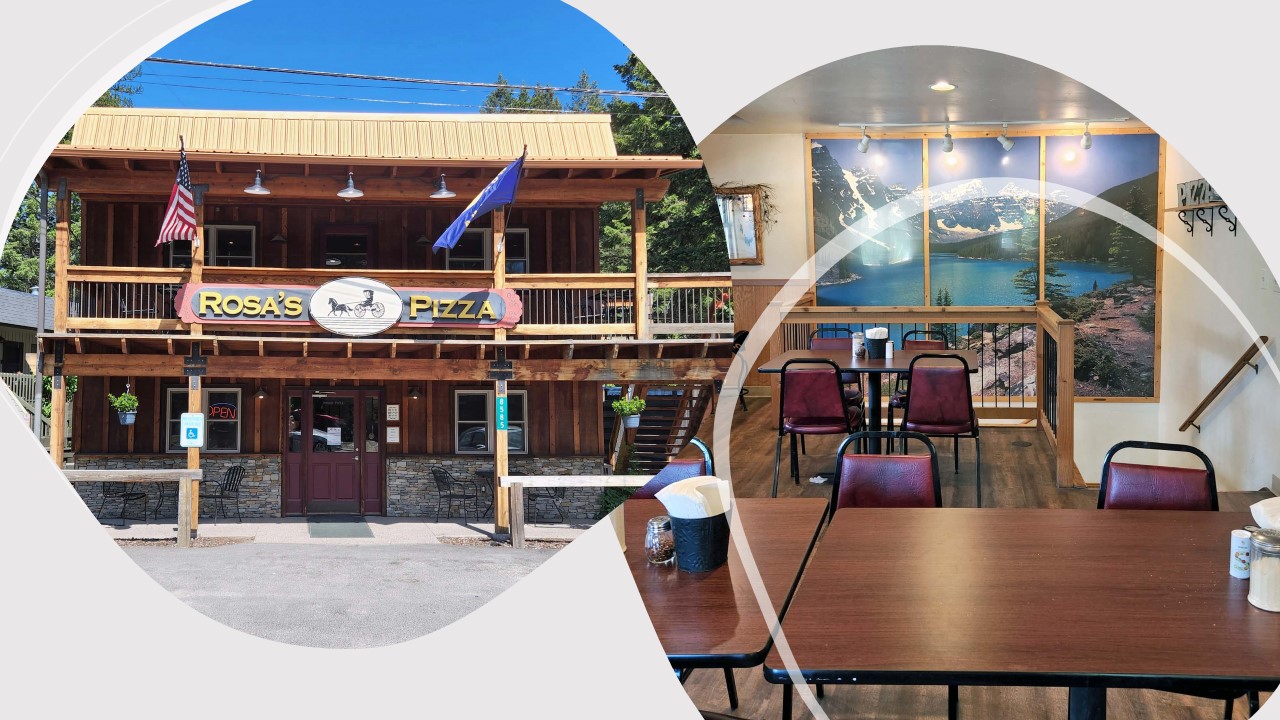 As we watched the sun set each evening, I understood why Jeff takes so many sunset pictures. It's a beautiful view every night. My cell phone photos of the sunset aren't as stunning as this one that Julian shared with me. He took it with a "real" camera. The peace it evokes is a perfect finish for the time we spent with our sons and their families.