In 2018, an anonymous person planted some iris on the common ground area closest to our house. The flowers were a pleasant surprise when I took my daily walk and I've been looking forward to them every spring since 2018. At first, the iris looked like this photo. The arrow shows where the planting stopped–at the fourth rock.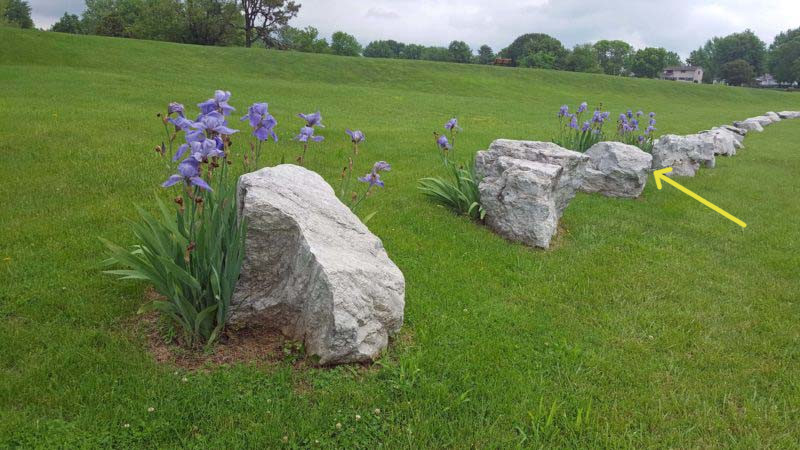 Last year, I noticed some additional iris plants at the next two rocks. This year, the bed is expanding even more. The turquoise arrow shows one of the 2020 additional plants–a white iris. The green arrow shows a new 2021 iris (not blooming), and the orange arrow shows something different: a little shrub. The yellow arrow points to where the floral display now ends–at the eleventh rock. I wonder if the plan is to eventually plant something at every rock.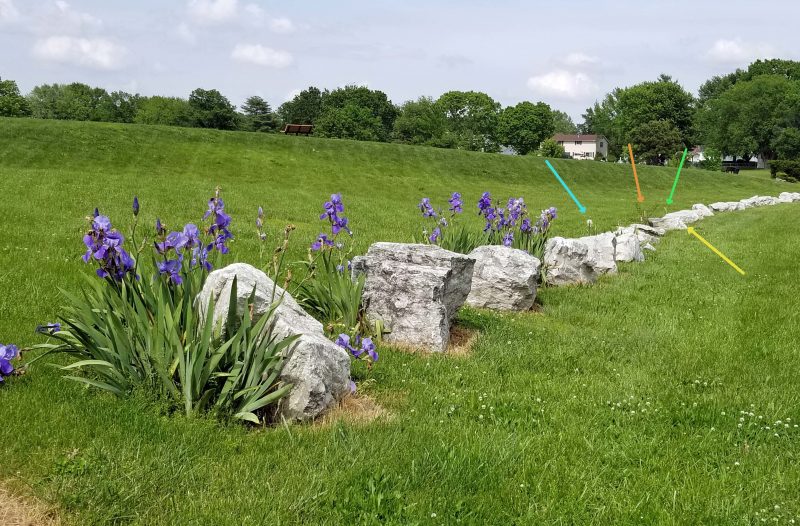 Here's a closer look at the new shrub. I assume the gardener painted the top of the stake red so the grounds crew wouldn't mow the little bush. It's not blooming, but I hope it will be a blooming bush. Maybe next year.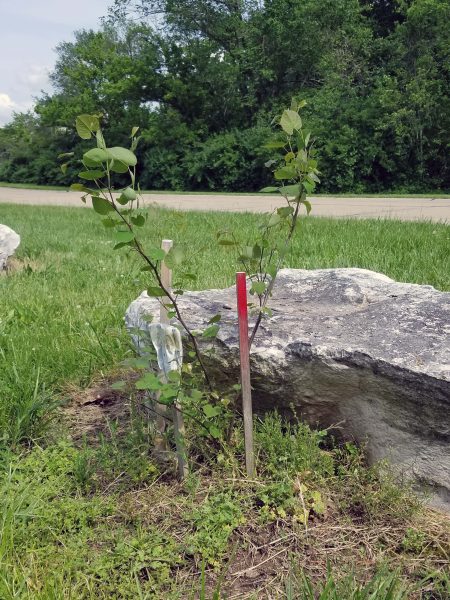 Meanwhile, the original purple iris at the first four rocks continue to thrive and I continue to enjoy them when I walk by.