I recently found a bunch of old photos that made me smile.
1965: The first one is the yearbook photo of the girls in my dorm in my sophomore year. I lived in a small scholarship dorm that was much less expensive than the regular dorms. In return for the deep housing discount, each resident was required to contribute about two hours of assigned weekly housekeeping work–assisting the cook (yes, singular) with meal prep, serving, or clean-up; cleaning a hallway or a common area; cleaning a communal bathroom; etc. Most of the chores were done by teams. It was a good deal for us, and this is where I met the friends I still get together with.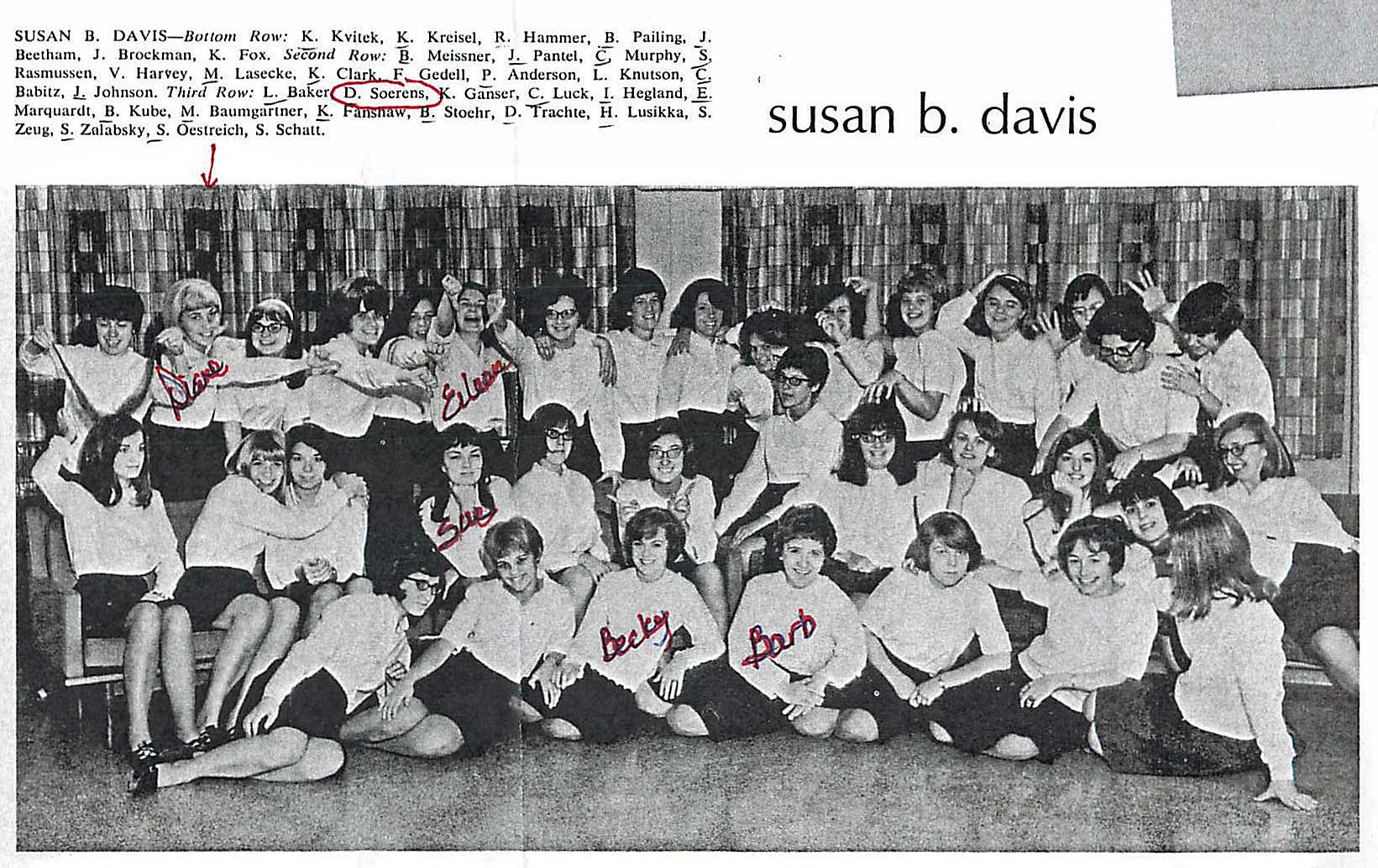 2003: Ted and I were scouting out places to take a family photo for the kids' upcoming visit. Here's Ted, posing with Lewis and Clark and their dog, Seaman.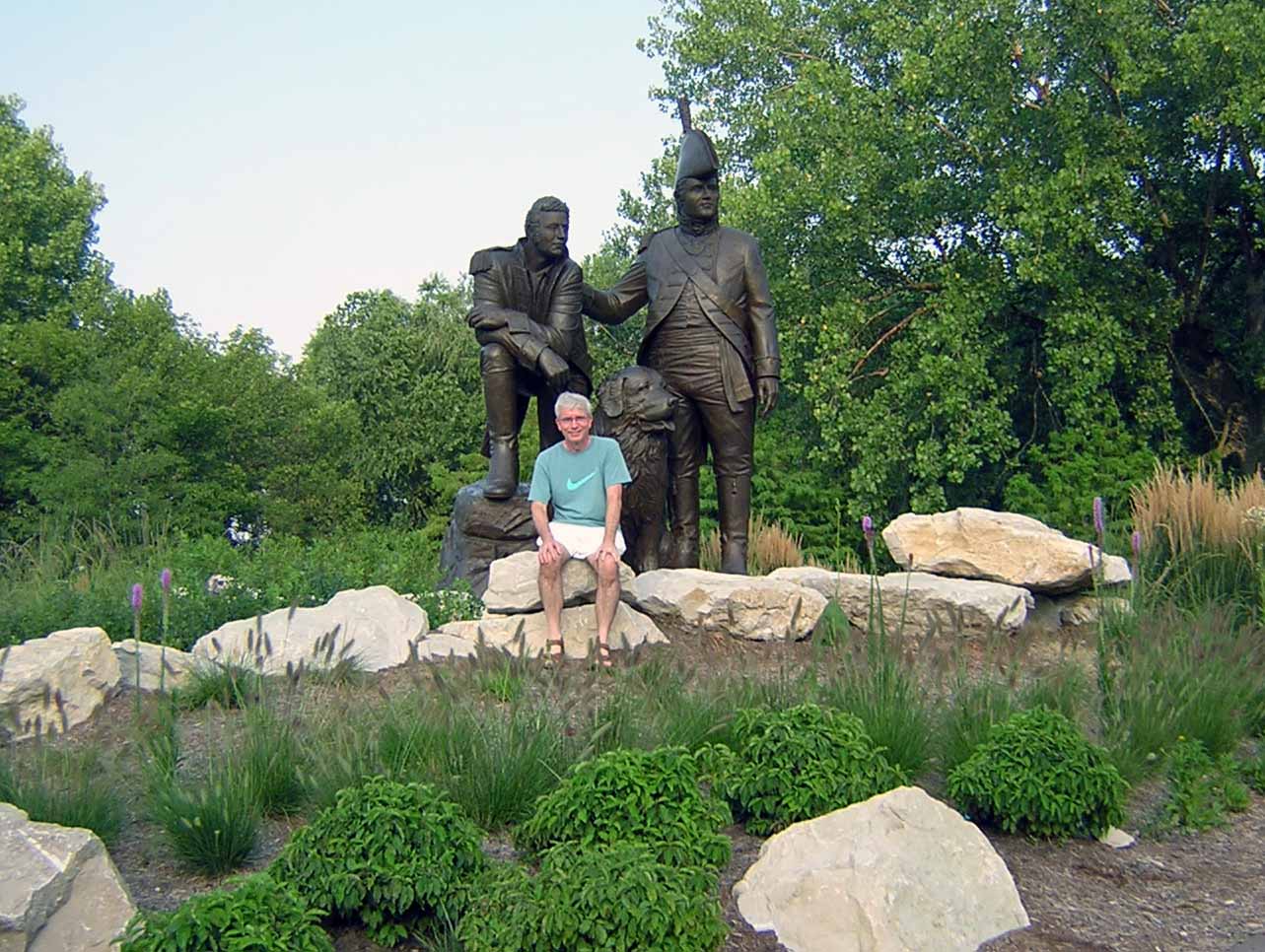 2003: One of those fun-loving National Weather Service guys had time to photoshop Ted and Vince at a beach. They're both wearing NWS shirts, so maybe it was supposed to be a working vacation.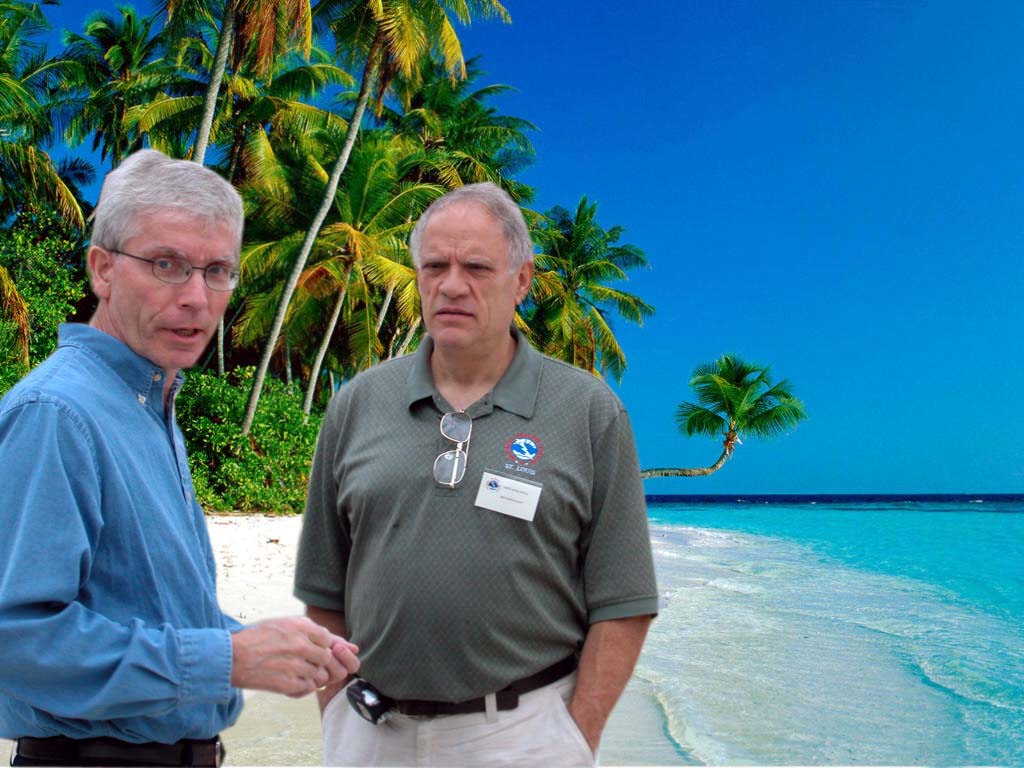 Summer 2003: Ted and I went to Washington, D.C. The breadline memorial is one of the rooms in the FDR Memorial on the Mall. Ted decided to get in line.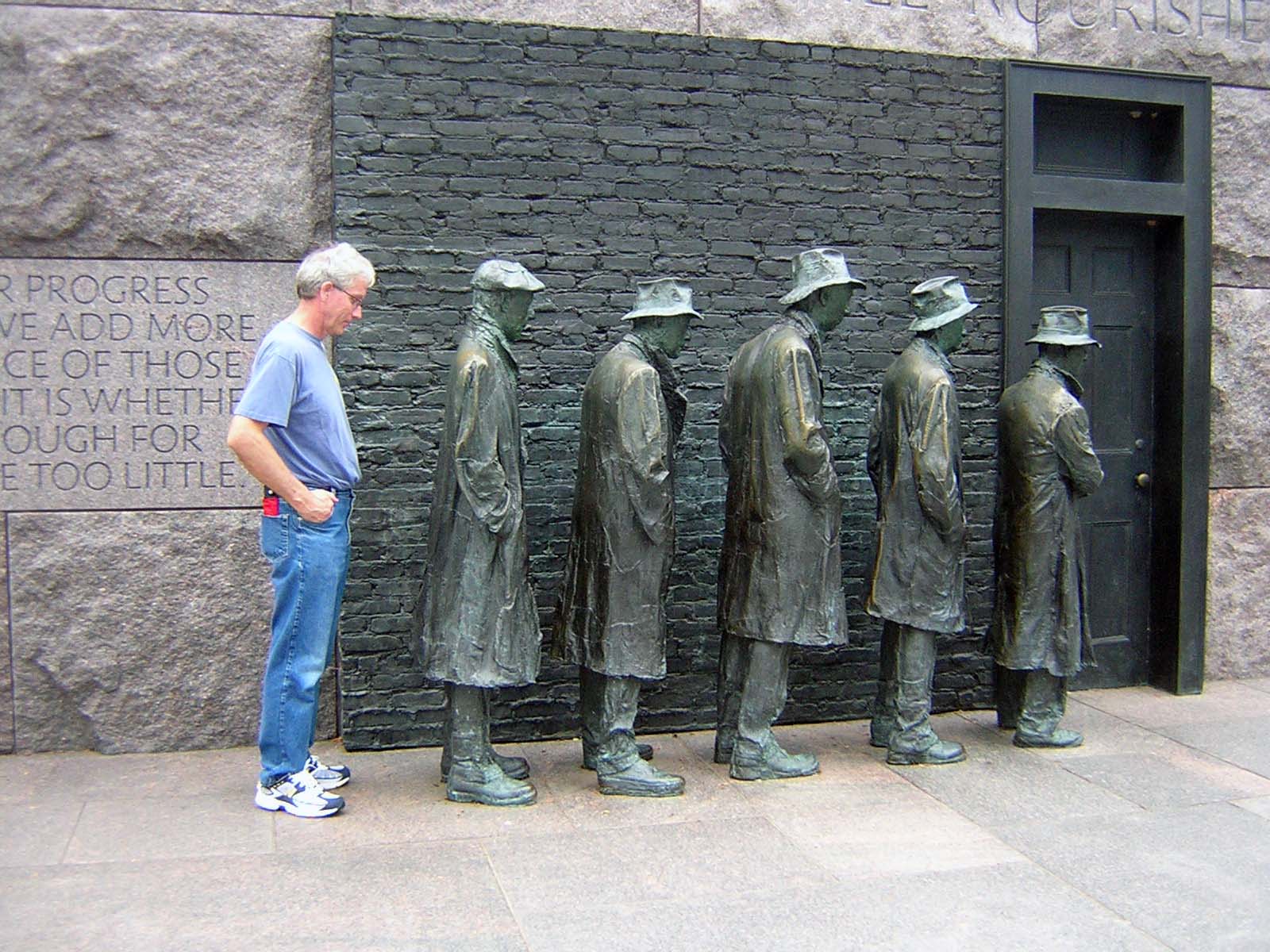 Christmas 2004: I think Kathy gave Ted the Packers sweatshirt, cheesehead, and ball cap. I don't know who gave Sky the baby-size sweatshirt. It looks like Grandpa is trying to mold a future Packers fan.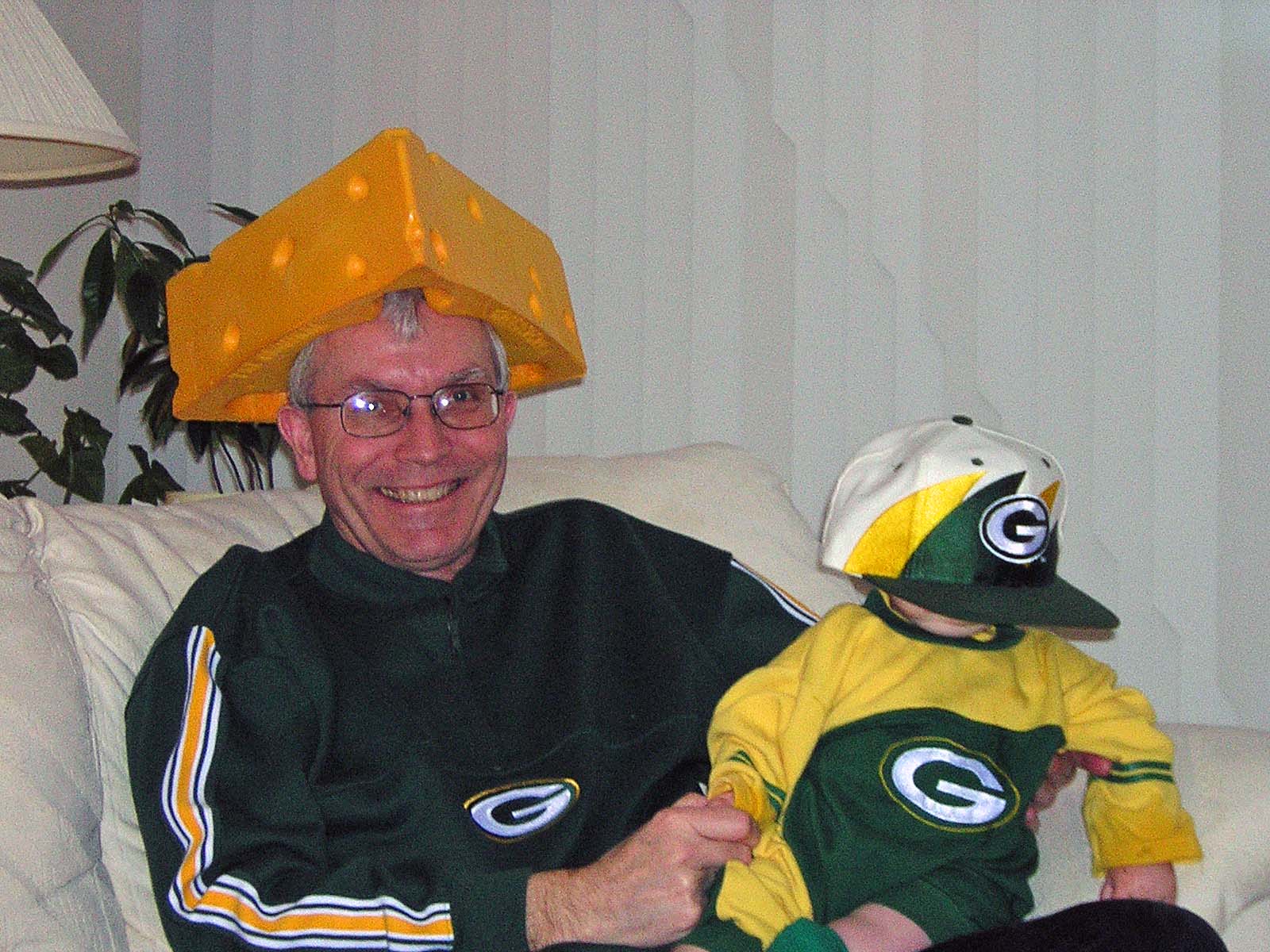 January 31, 2004: It's New Year's Eve, but the Weather Service staff is hard at work. Tom, Ted, and Vince took a midnight break for some New Year's Eve champagne. Alcohol is not allowed in federal offices, so they made their toast in the middle of the dead-end street in front of the office, off the federal property.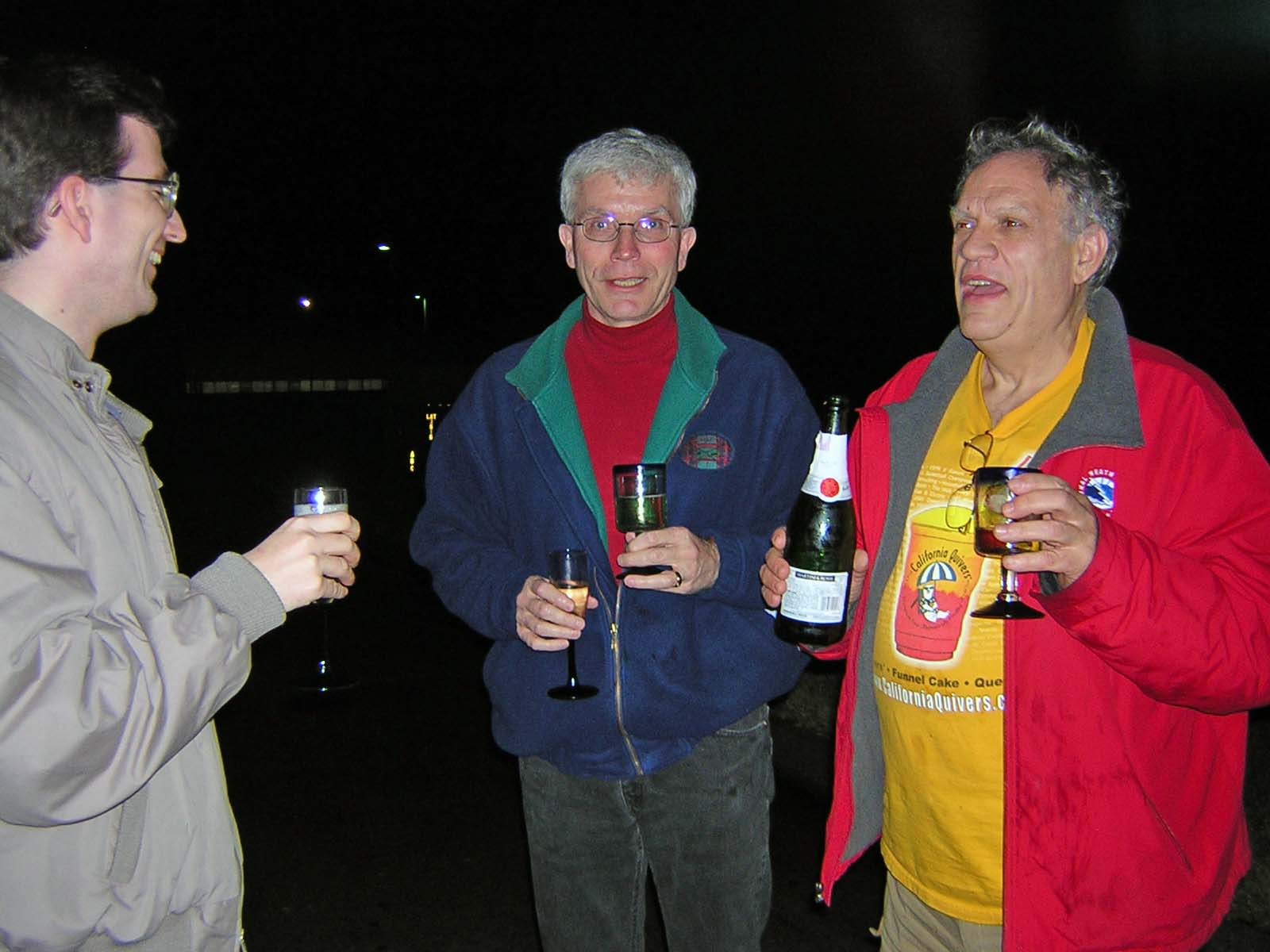 2005: I have no idea what's going on here or who took the picture, but it looks like Ted and I are having a great time in Florida on our spring break trip.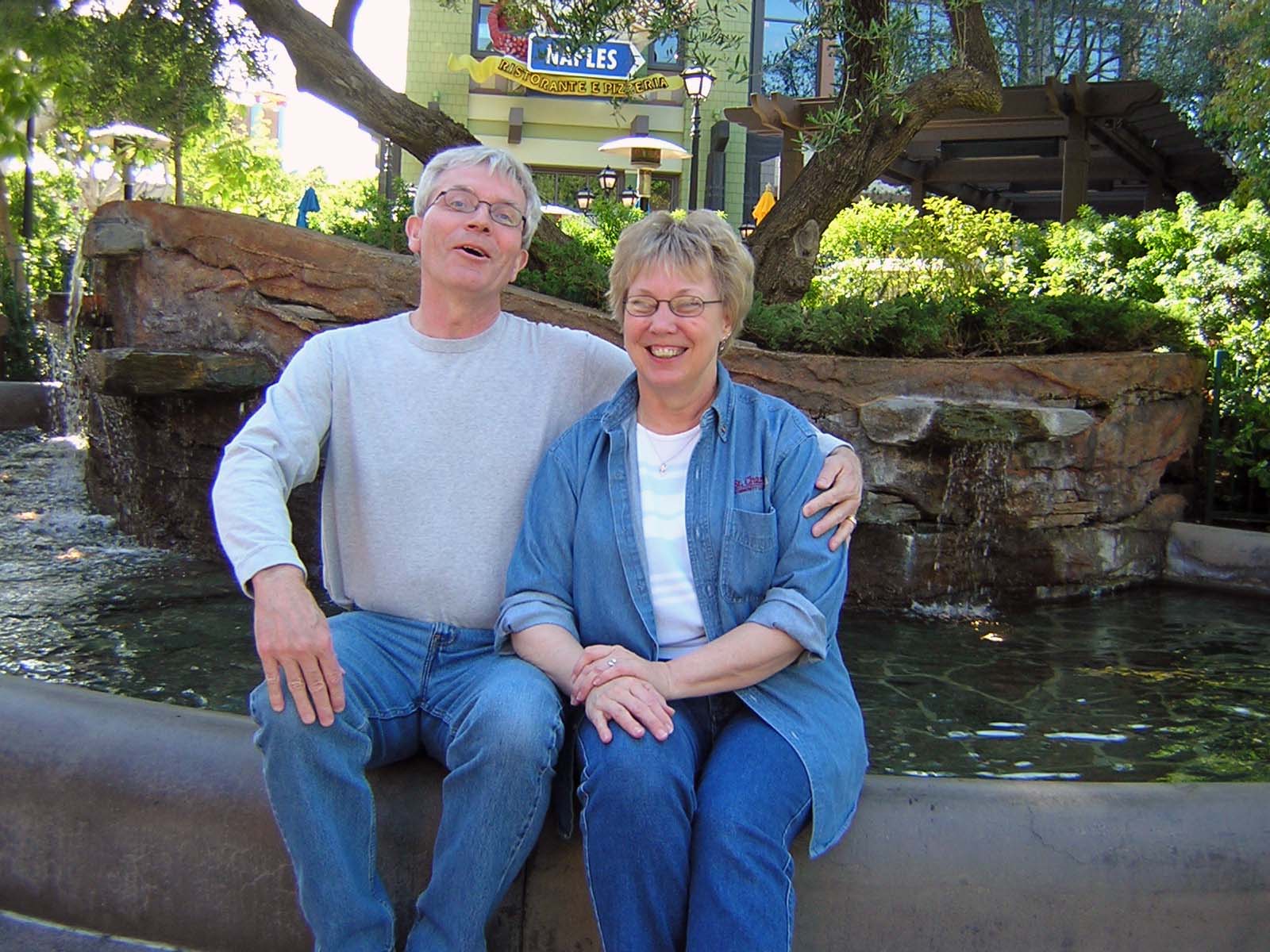 2007: Ted and I have entered one dance contest in our lifetimes: the twist contest at our niece, Cheryl's, wedding. You probably think the first place winners are on the left, but you're wrong; that man and woman are the third place winners. Ted and I won the first place trophies. As long as we never enter another dance contest, we'll have a perfect winning streak.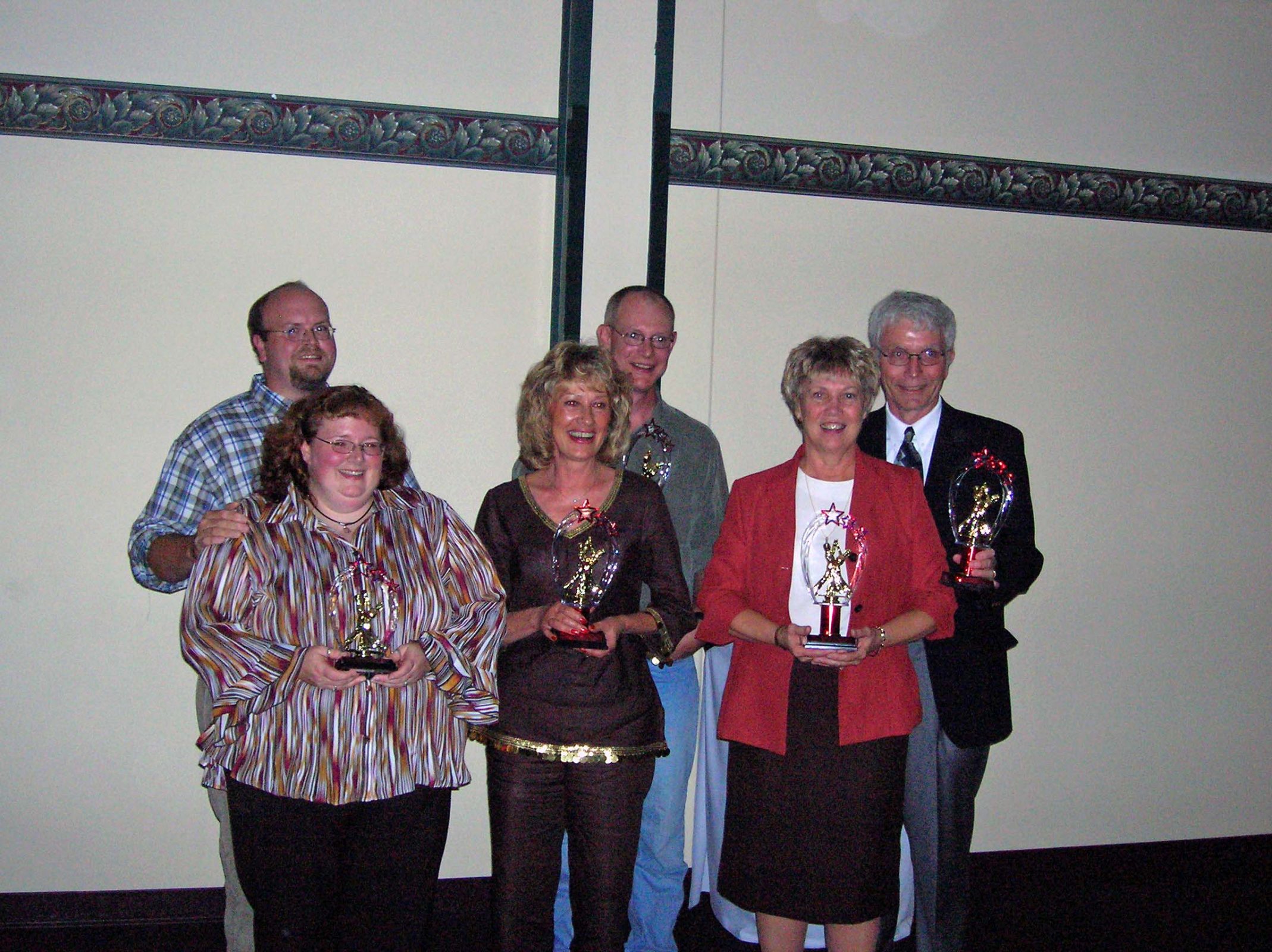 2009: The bobcat in this photo was in our yard to dig our swimming pool. Ted's dream car?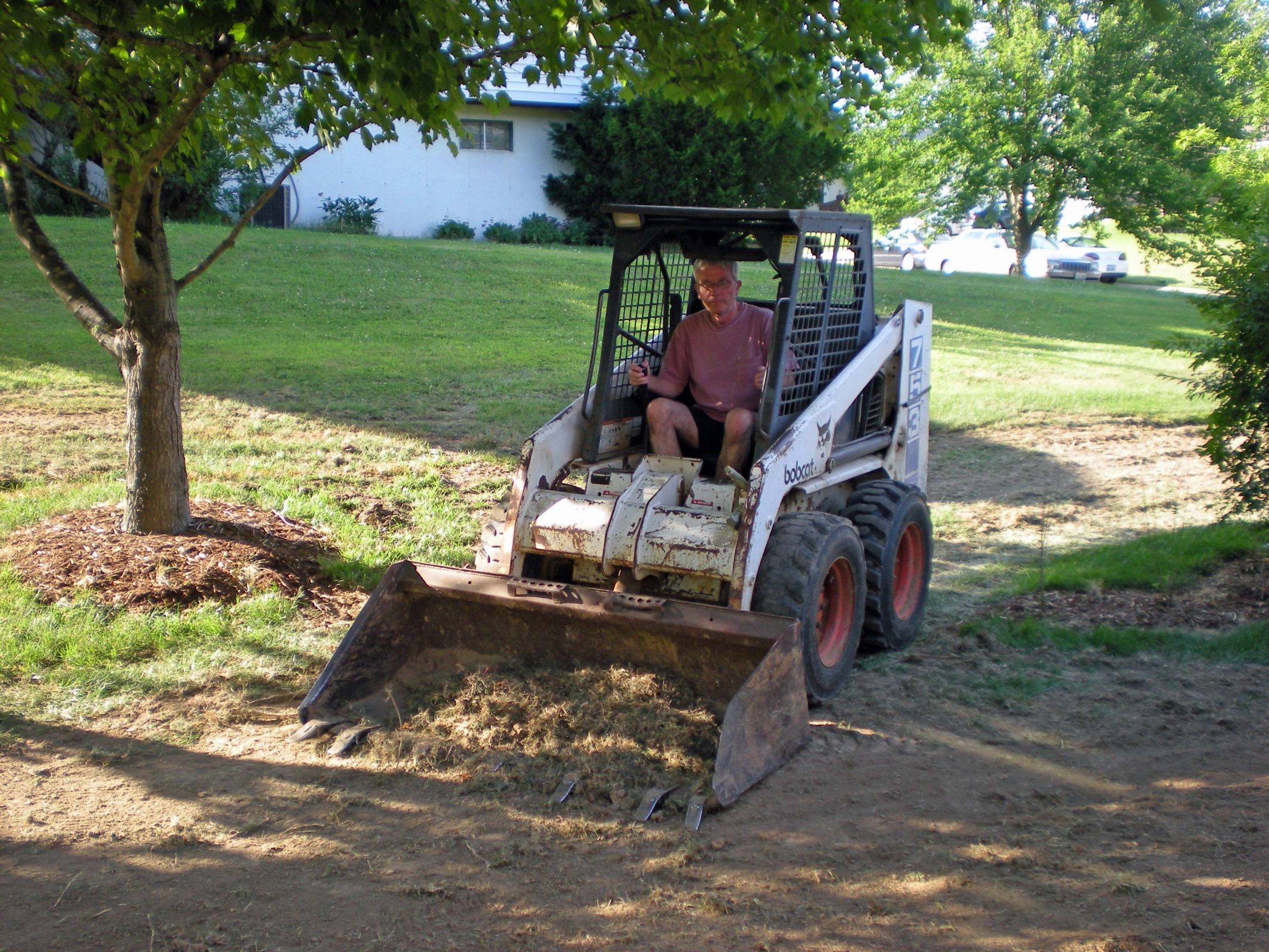 2012: My dream car in Little Rock, AR.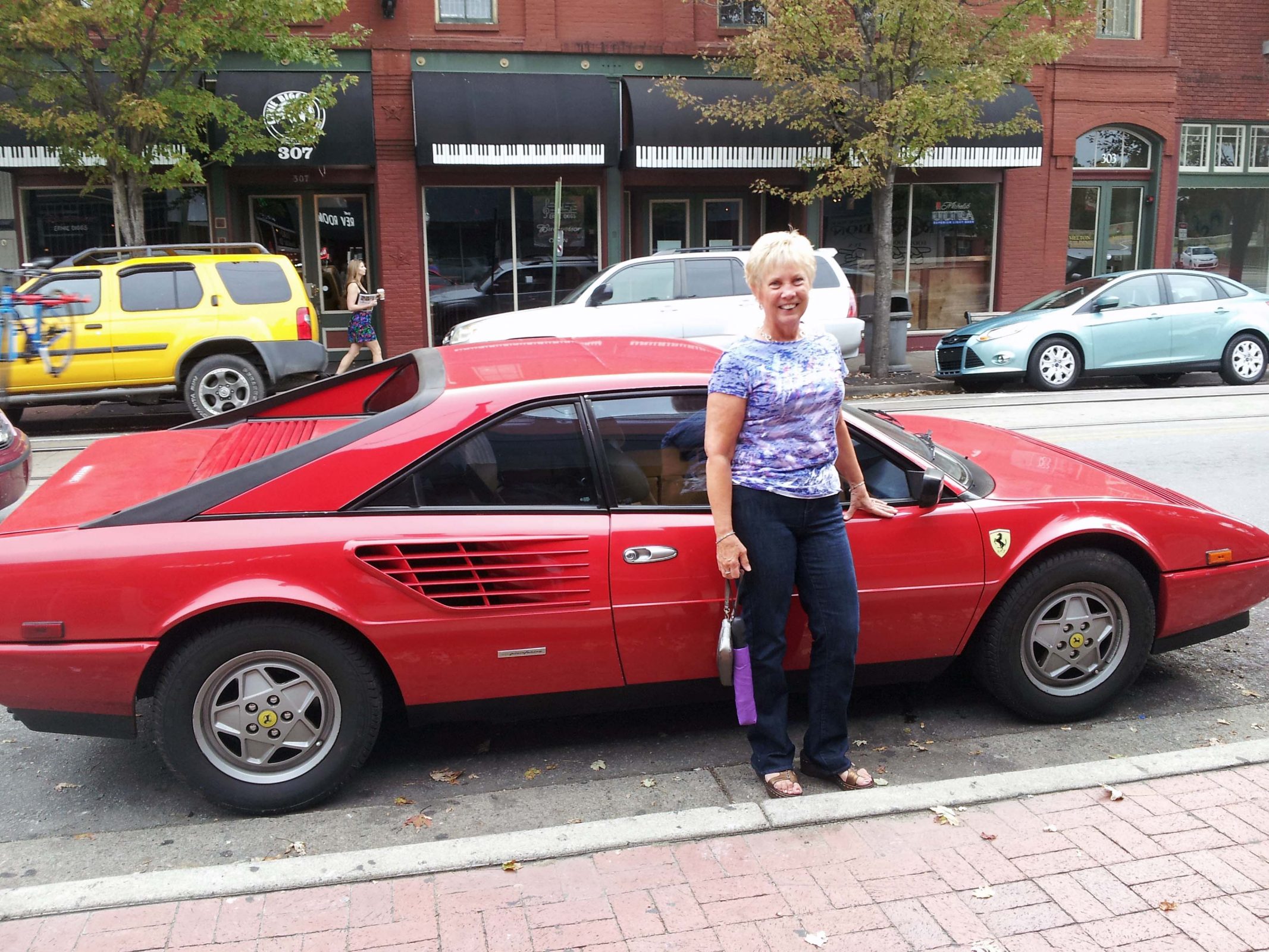 2014: Ted took this picture of me in Mt. Rainier NP on one of our visits with Thom.