Did anyone miss my "best of spring" award this year? I usually post it in April, when lots of trees are blooming and spring color is everywhere. This year, however, warm weather is avoiding us. The entire spring has been unusually cool. We also had not one, but two, hard frosts after the trees began to bloom. The frosts severely affected the profusion and color of the tree blooms. Although the trees were still pretty, I didn't see anything unusually spectacular to qualify as a recipient of my annual award.
The cool weather continues. For example, the normal high for this time of year is 82 degrees, but I did the laundry today and had to wash several pair of over-the-ankle socks, jeans, and three-quarter sleeved shirts. I'm supposed to be washing shorts and short-sleeved T-shirts and few, if any socks, because it should be sandal weather.
Still, it's not all bad news. The flowering bushes were barely budding with leaves when the frosts hit, and they have bloomed very nicely. As a result, this year's Dr. D Spring Award goes to our own mock orange bush. In all the years we've had this bush, it has never been so covered with white blooms.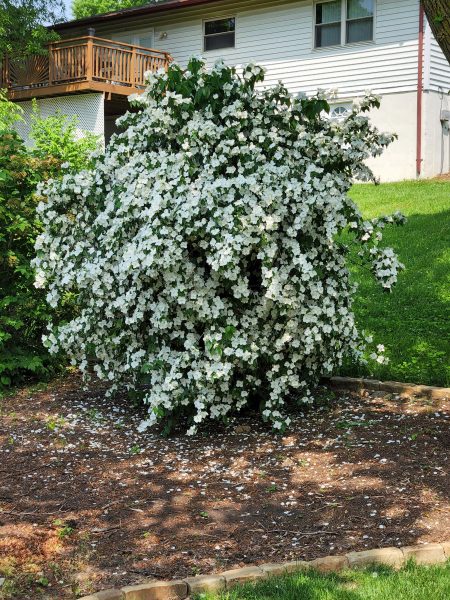 Unfortunately, a few days later, when the wind and rain returned, the flower petals fell like snow.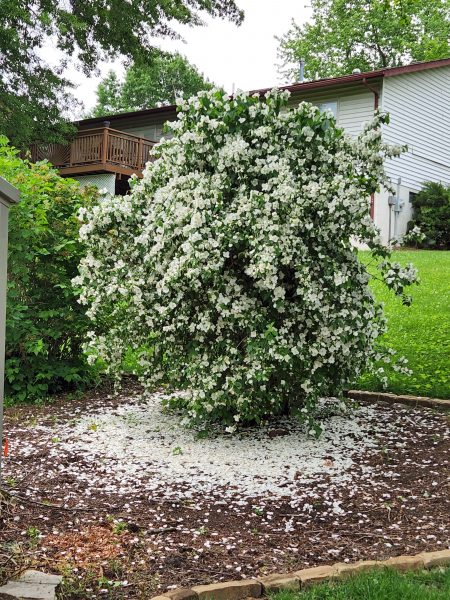 The anonymously planted iris blooms on the common ground near our house were also very pretty this year. They started blooming around only four rocks in 2018 and they now bloom around eleven rocks. I didn't get a picture of them, but I did take a picture of the little twig that appeared beside the iris in 2021. It has grown a lot over the past year and is obviously a redbud tree. It will be gorgeous when it blooms if the grounds crew doesn't cut it down.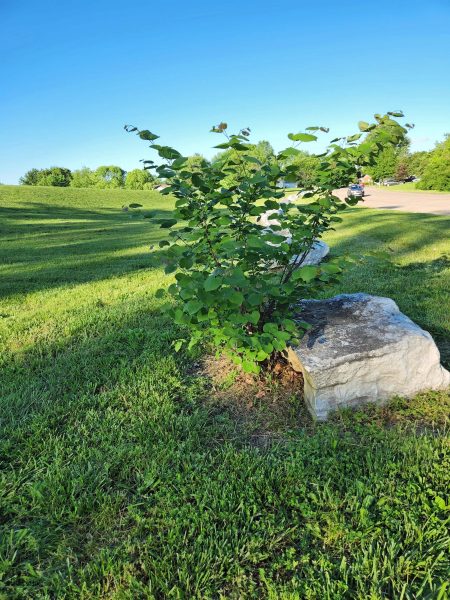 Happy (belated) spring!