It's spring in the Midwest, so severe thunderstorm and tornado watches and warnings are not unusual. We had a severe thunderstorm warning and a tornado watch a few days ago. Our area experienced thunderstorms; the tornado hit east of us, just across the Mississippi River.
There was a wicked-looking dark sky.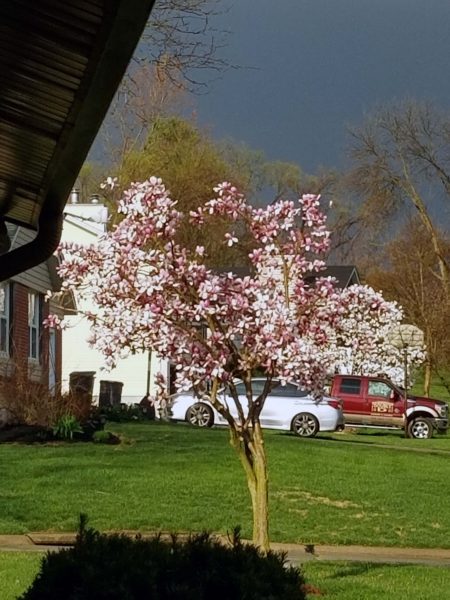 And then the wind and hail hit. We only had pea-sized hail, but just a few miles away, two-inch hail was reported. The temperature dropped from 83 degrees to 67 degrees in 12 minutes!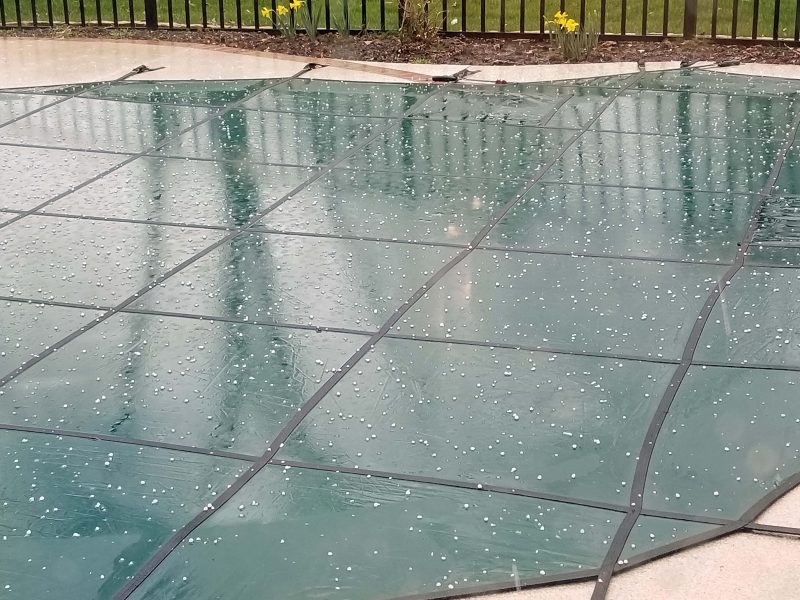 Today, more storm watches were issued by the NWS. We only had rain with a little thunder, but tornadoes were reported about 15 miles north of us. They were small tornadoes resulting in nothing worse than property damage and fallen tree limbs.
You have to keep tuned to the weather in the spring if you live in the Midwest.