It's been over a year since our Pilates classes were cancelled due to the community college closing at the beginning of the COVID-19 pandemic. That was our first sign that COVID was getting too close to us for comfort. Ted and I have been very careful to avoid becoming infected by this awful virus. We started wearing masks as soon as the CDC recommended that practice for prevention; we have practiced social distancing; and our hands are the cleanest they've ever been. We have a very small social bubble, and we get a little bit excited if we need to cross the line into St. Louis County for something–about 10 miles away.
The National Weather Service recognizes March 1 as the first day of meteorological spring. Therefore, spring has sprung! The sun is shining, and Ted and I just felt like we wanted to go out for lunch to celebrate. We haven't eaten in a restaurant since March 16 last year–the day before the total lockdown started. (I had a lunch and a dinner coupon for free birthday meals and I didn't want to waste them.) We ordered a take-out pizza once last summer, but the ambience of eating it in the car just didn't measure up to sitting in the restaurant. I like to cook, so I've actually enjoyed preparing meals at home, but still, . . . . Did I say it's been a year???
We decided that we'd celebrate the first day of spring by making something for lunch that we would have ordered in a restaurant. We (used to) like the grilled cheese sandwiches at Panera, so we made grilled cheese and French fries. Instead of our usual milk as a beverage, we blew our healthy diet and had Pepsi. To change things up a little, we decided to eat somewhere different from the kitchen table. It was only 52 degrees outside, so we chose the basement as our setting–someplace different than we're accustomed to. We named our casual restaurant Unser Haus.
It wasn't crowded, so social distancing was easy.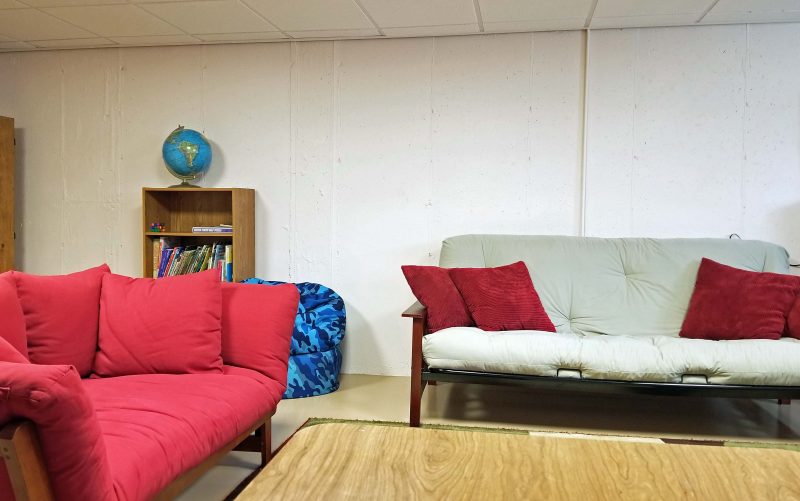 There were people chatting at the bar, so there was a little crowd noise.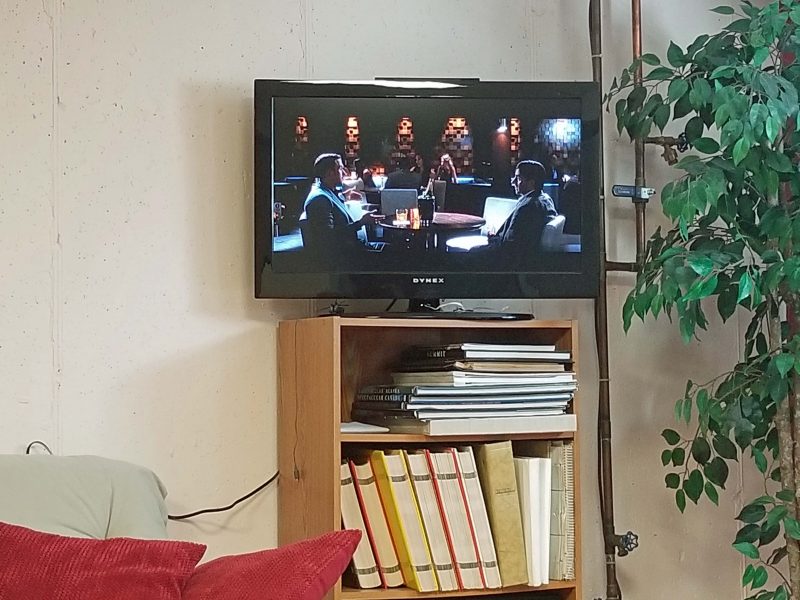 We were seated in a booth, and the food was good.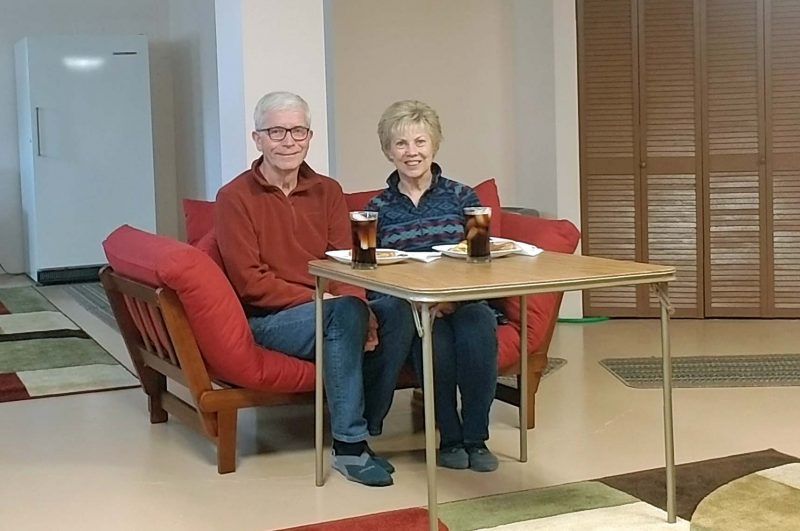 Best of all, it's the kind of restaurant that provides a chocolate after the meal.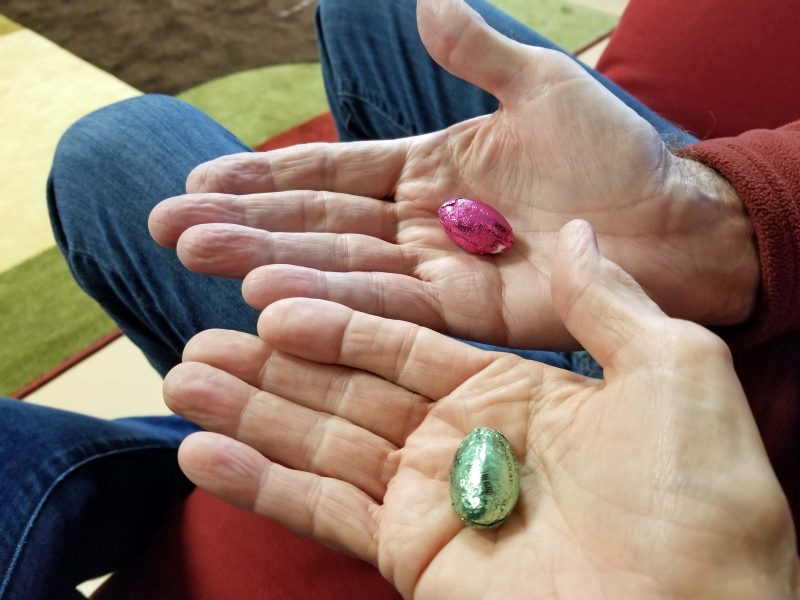 Yes, it was a self-serve restaurant, but it was fun to do something different.