Because we spent Christmas in Utah with Jeff's family, we had a delayed Christmas / Ted's birthday celebration at home with Kari's family. Ted's choice for his family birthday dinner was pizza and ice cream sundaes. The cooking was easy: pick up the pizzas and put out a make-your-own sundae bar. Kari's sundae looked the most Christmas-like with mint chocolate chip ice cream, but I think Ted showed the most zest in his application of Reddi-Wip. (That thing over Ted's head is a holiday ornament hanging from the ceiling light.)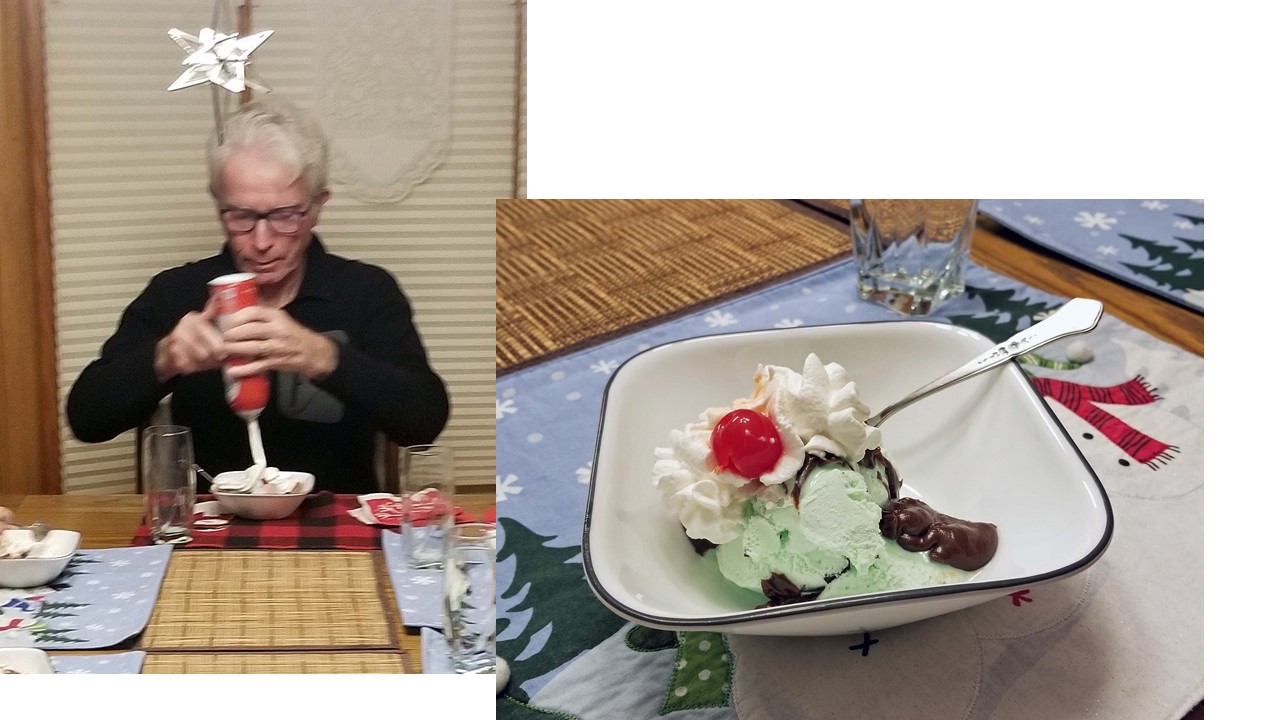 After Ted lit a fire in the fireplace, we took some family pictures.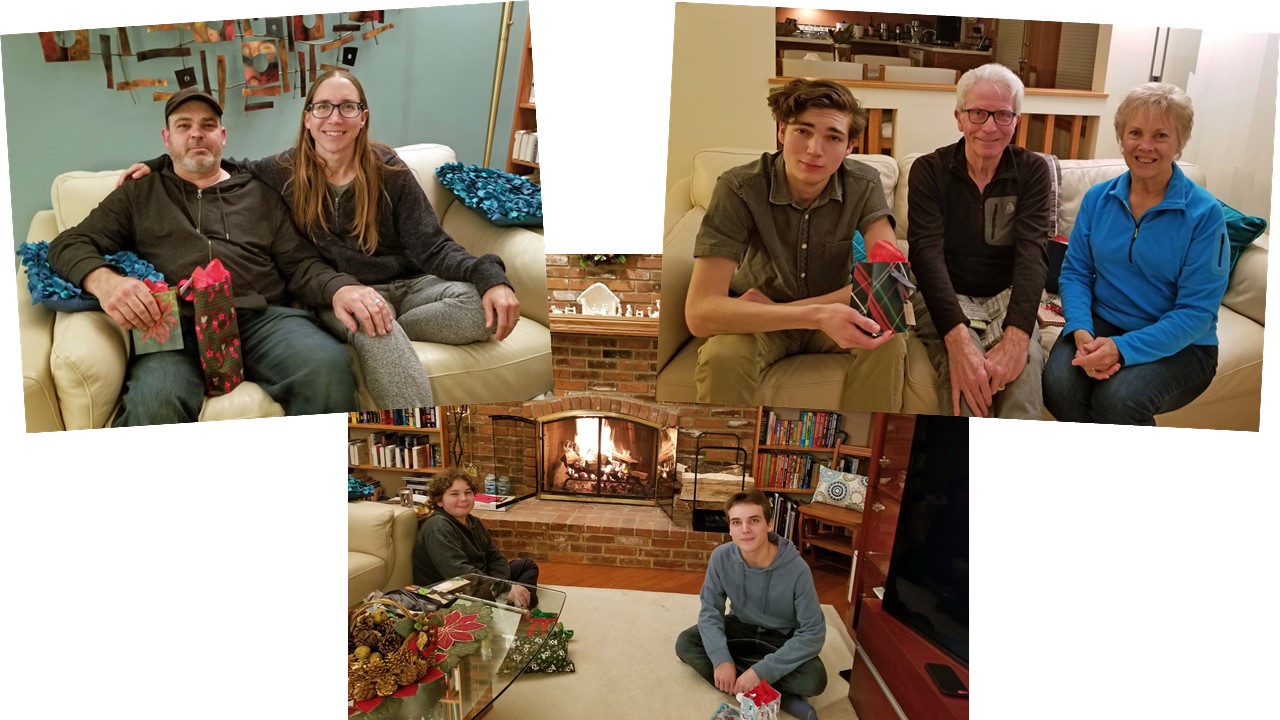 We minimized our holiday decorations because we'd be in Utah over Christmas. We set some things out and strung a few outdoor lights, but skipped the Christmas tree. I admit that I missed having the tree lights twinkling in the evenings. In the absence of a Christmas tree, we put our Christmas gifts to each other on the coffee table instead of under the tree. Note that some of the gift bags were sewn by Kari and me.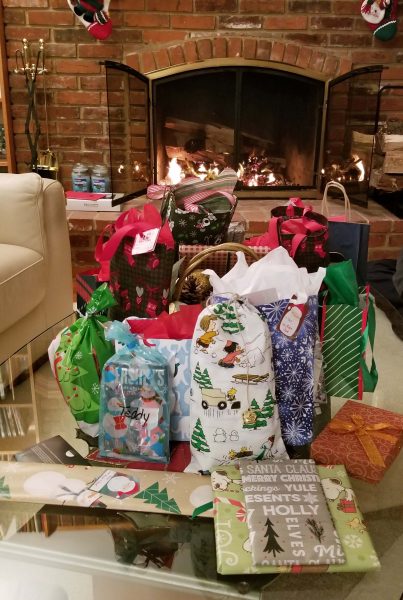 Of course, Thom and I continued our exchange of Christmas Lego. This year, Sky joined in by giving Ted and me Lego Christmas ornaments. He said we can add them to my "infinite collection of Christmas Legos." That collection keeps growing, and I love it!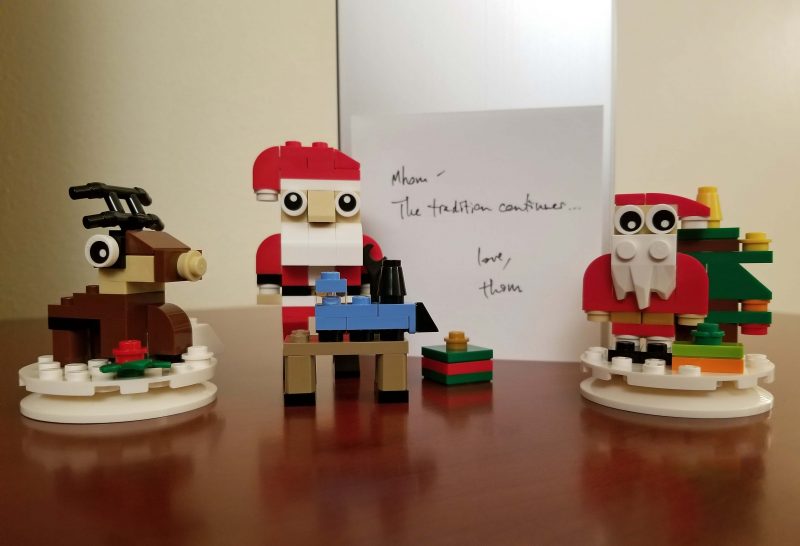 After opening our gifts, it was time to relax in the hot tub. The outdoor temperature was in the 30s, so the hot tub felt really good. We closed the evening with a good game of Michigan Rummy. No one ran out of chips, so everyone was a winner. Having the family of one of our children living nearby is the best gift of this Christmas celebration. It means we have lots of good times together throughout the year.