Ted and I met Kathy and Annette in Columbia to celebrate Kathy's birthday. We had a wonderful time together, beginning with a long brunch at Bob Evans, and then heading downtown. We walked around for a little while and browsed in some stores. It was sunny and near 70 degrees, but there was a strong, cold wind, gusting to at least 30 mph, so we soon headed for The Candy Factory–our last downtown stop.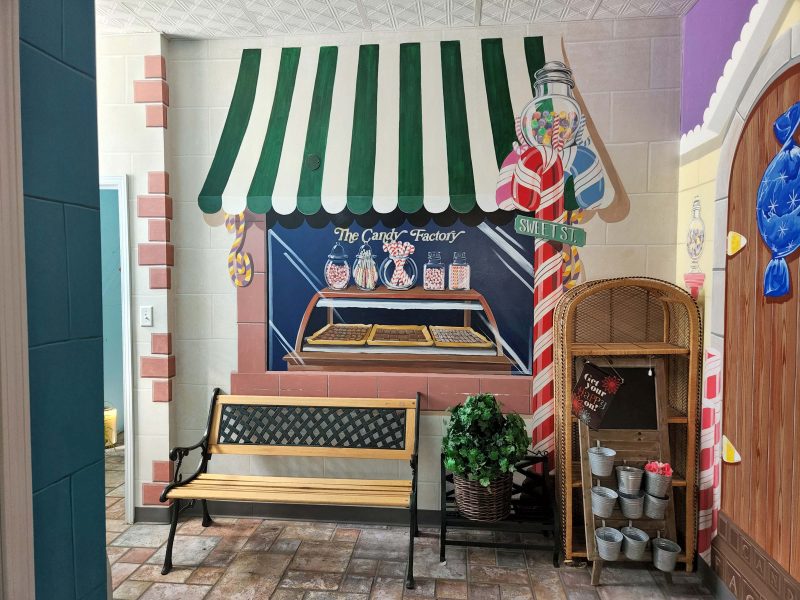 After we were all well-supplied with chocolate, we went to the food court at the Columbia Mall and snagged a table. We bought some refreshing beverages and settled in for a birthday party with presents, cookies, candy, and Mahjong.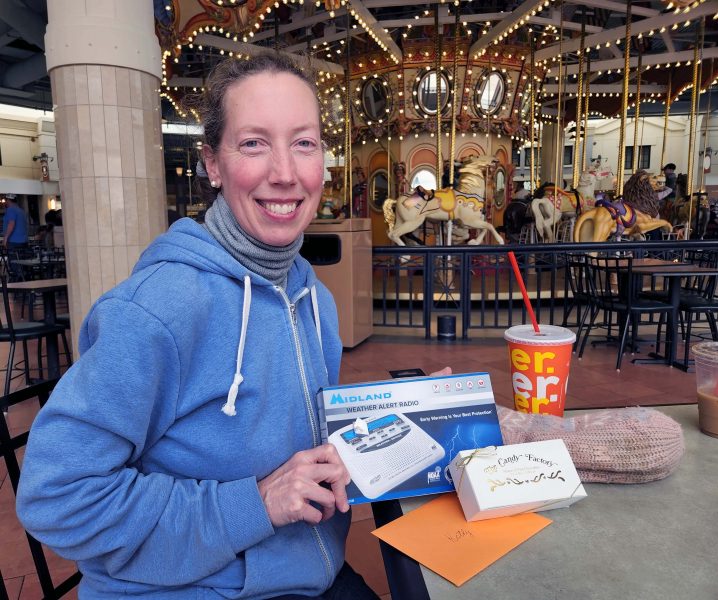 The time flew by and, at one point, so did Annette. "Oh, gosh!" she exclaimed as she bolted from her chair and ran out the door. We all thought she'd seen someone who was hurt and we turned to look for the problem. When Annette returned, she was holding a $1 bill that she had seen blowing past the window. That was good for a laugh from the rest of us and it was just enough to cover our parking cost in the downtown garage.
When the food court vendors turned off their lights at 7:00 p.m., we realized we were all hungry for dinner. We unanimously agreed we'd rather have pizza than anything else, so we headed for Kathy's and my favorite pizza place in Columbia: Shakespeare's. It was Saturday night and we didn't want to wait in line to join the noisy college crowd at the downtown restaurant. We decided to live on edge and try one of Shakespeare's other locations. Everything was the same, except that the crowd was smaller and less noisy, allowing us to have a dinner conversation without shouting. We noticed that the clocks indicate the time in a variety of Missouri cities, apparently without logic.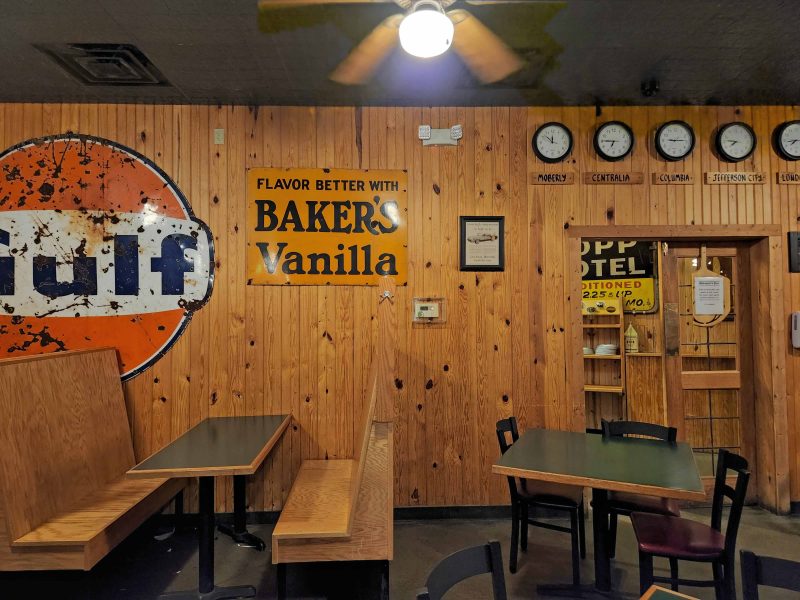 Too soon, it was time to go our separate ways and make the 90-minute drives to our homes. We had a wonderful time together and we're looking forward to our next visit with each other. Happy birthday, Kathy!