It's amazing to hear the creative ideas people come up with to pass the time. Guinness World Records was approached by Fire & Smoke, a restaurant sponsor of the Jacksonville Jaguars, to document a world record for throwing a hot dog into a bun. To set the record: (1) the hot dog had to be thrown a minimum of 20 meters (65.62 feet); (2) the hot dog could not be tampered with in any way to aid its projection; and (3) the bun had to be pre-sliced.
The challenge took place on November 27, 2018. (Why didn't we hear about this sooner?) Mark Brunell, the quarterback for the Jaguars at that time, was the thrower. "Everyone can throw a football," he said, "and everyone can throw a hot dog." The catcher was Ryan Moore, a British flat racing jockey. This photo–presumably taken from the catcher's position–gives some perspective of the throwing distance. Note the cheerleaders and the team mascot on the left.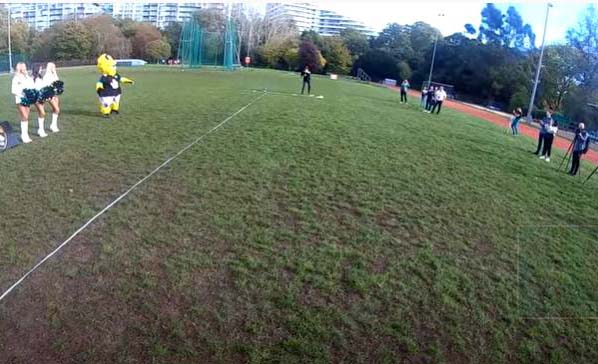 Here's the throw . . .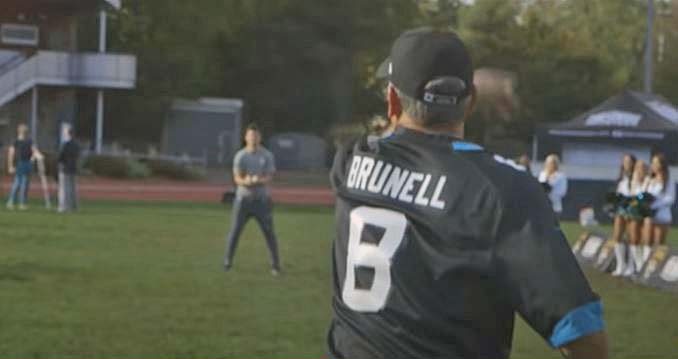 . . . and the catch. Author's query: There's a hot dog on the ground. Was a previous throw a miss?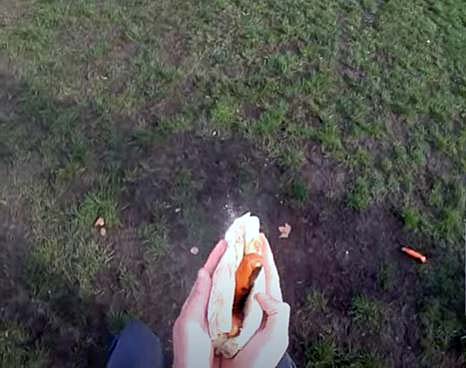 You can see the Guinness World Records stamp of approval in the lower right corner of the photo below. The distance thrown was 20.96 meters (68.76 feet). "It took just about everything I had to throw it that far," said Brunell. "It's a pretty big deal and I'm very proud of that."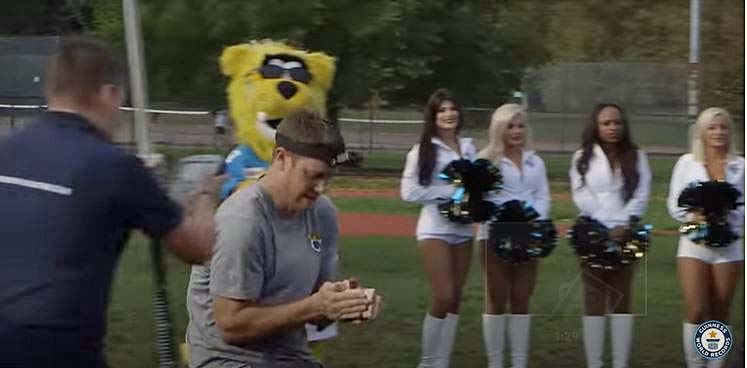 According to Guinness World Records, record challengers have the option of adding condiments to the hot dog. Go on, give it a try.
P.S. You can see a video of this awesome event on YouTube.