Ted and I are great-grandparents! Our first great-grandchild was born last week. His name is Oliver Quentin and he is the oldest son3–the oldest son of the oldest son (Alex) of our oldest son (Jeff). We're definitely going to add Ted to the group and take a four-generation photo of the men when we meet Oliver. Ted and I are excited about the new addition to our family and we are looking forward to visiting Alex, Kaitlyn, and Oliver later this year. I've decided to be GG (Great Grandma) to our great-grandchildren; Ted wants to be GP (Great grandPa).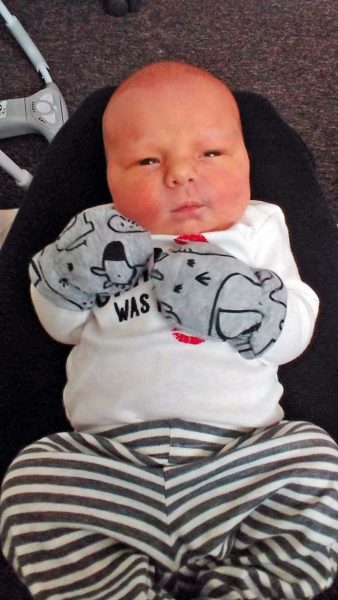 Meanwhile, I need a mental great-grandma image adjustment. Here's my great-grandma (seated) with her three children. The lady on the right is my grandma. I was three years old when this picture was taken. To be fair, my great-grandma is eleven years older in this picture than I am now.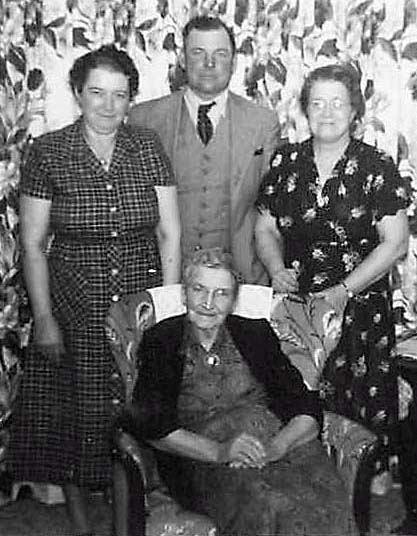 Here's a four-generation picture of baby Jeff with his mom (me), his grandma (my mom) and his great-grandma (my grandma). Jeff was Grandma's first great-grandchild and she is the same age in this picture as I am now.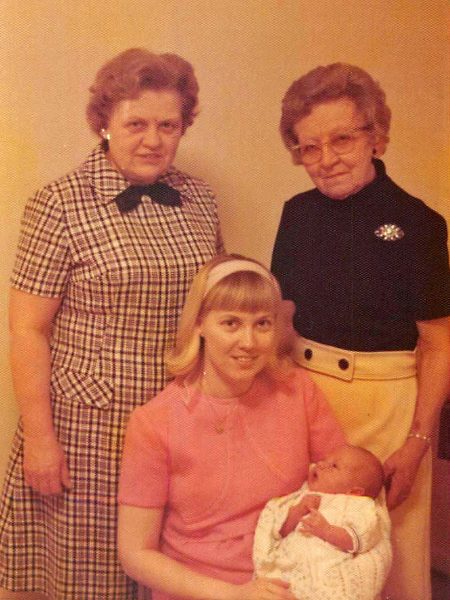 Here's Oliver's great-grandma. I think there's a bit of a contrast between those other two great-grandmas and me.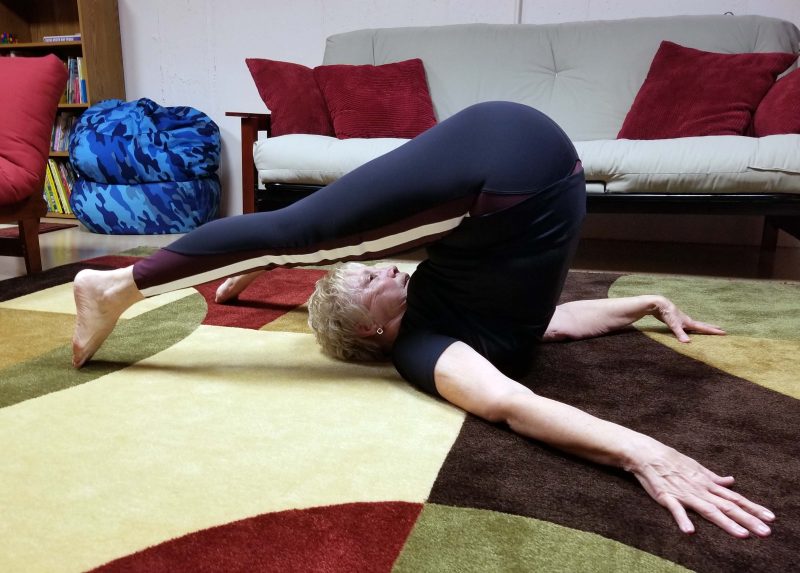 Great-grandmas aren't what they used to be, but great-grandbabies are still just as cute as ever.