Ted and I were amazed at the generosity of our children when they came to our house to celebrate Ted's birthday. Due to the pandemic, we had to cancel our scheduled 2020 cruise to South America and we have not yet re-scheduled that trip. Imagine our surprise when Ted opened one of his birthday gifts and saw these vouchers for upgraded accommodations and for two of the excursions we were planning to take in South America. The photo was on one side of each voucher, and the text was on the reverse side.
There was a voucher for upgraded accommodations, . . .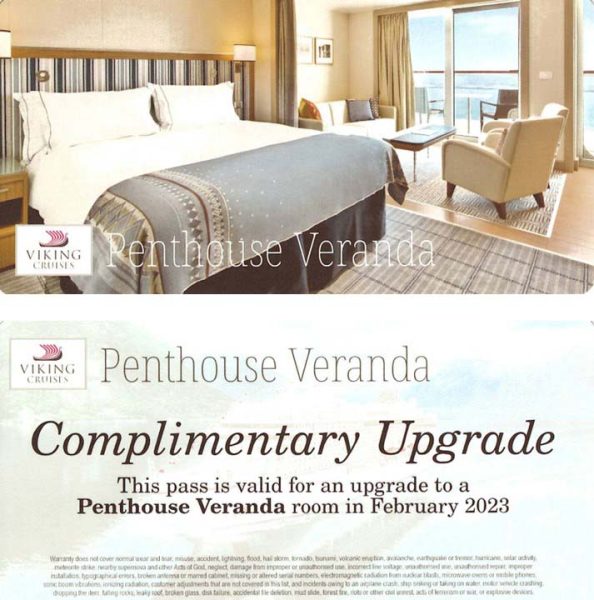 . . . one for a national park in Patagonia, . . .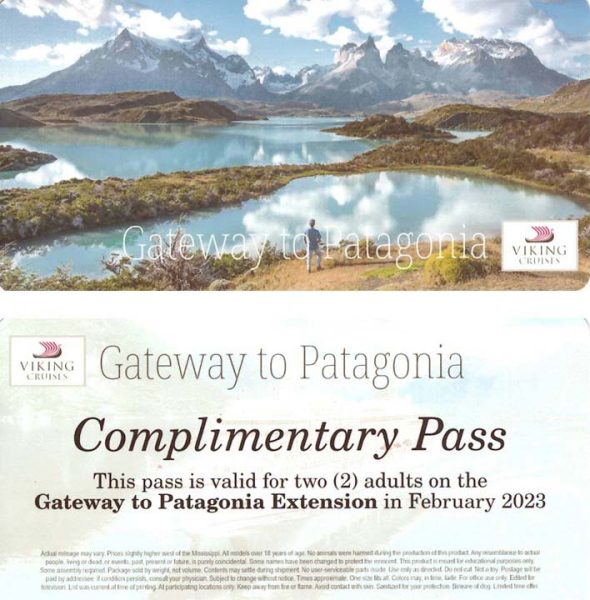 . . . and one for Machu Picchu.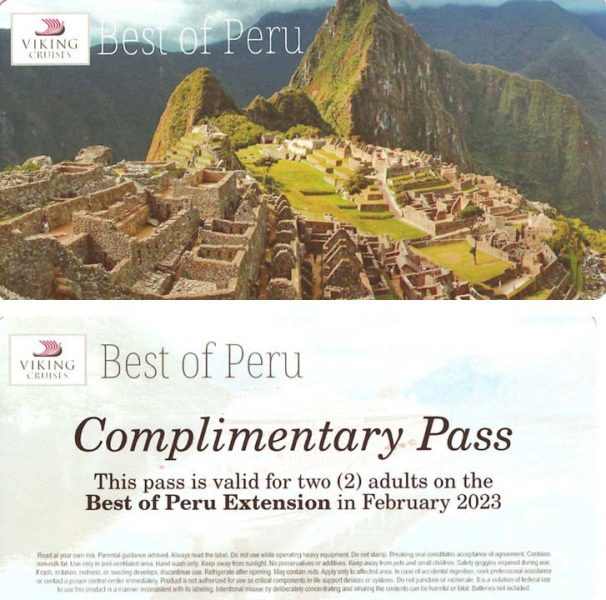 Also included in the gift box was a personal letter from Pam, our travel agent.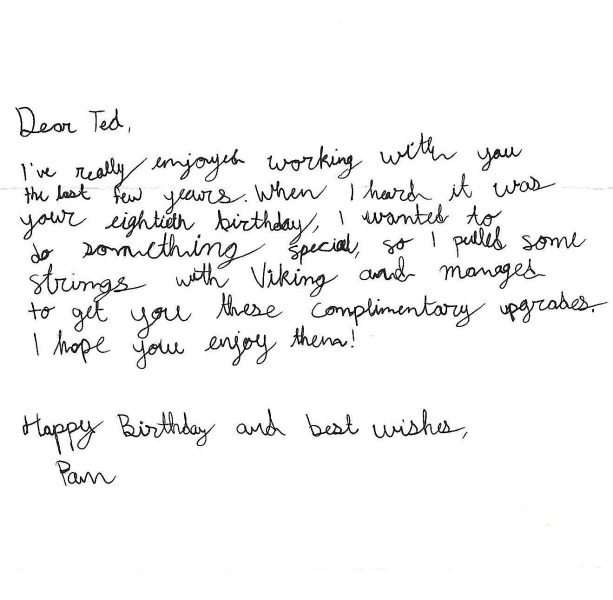 Ted and I were nearly speechless. I remember saying something like "I guess we're finally going to South America." I think Ted said something brilliant like "Wow!" We couldn't believe the generosity of our children. I mean, really! This is an over-the-top, high-end birthday gift! After a few minutes of our astonishment, Jeff said, "Ok, I think this has gone on long enough" and informed us that this was a gag gift. He had created the vouchers on his computer and printed them on very authentic-looking semi-rigid cardstock.
If Ted and/or I had read the very fine print at the bottom of each voucher, we would have known this was a gag. The three vouchers had a total of 99 different disclaimers! They were worth reading because they were so creative, but who reads the fine print when they're so overwhelmed by the large print and the photo? Here are some of the disclaimers.
Penthouse Veranda: Warranty does not cover . . . typographical errors . . . nearby supernova . . . falling rocks . . . sonic boom vibrations . . . leaky roof . . . forest fire . . . missing or altered serial numbers . . . dropping the item . . .
Gateway to Patagonia: No animals were harmed during the production of this product . . . actual mileage may vary . . . one size fits all . . . at participating locations only . . . beware of dogs . . . some assembly required . . . no serviceable parts inside . . .
Best of Peru: Rent at your own risk . . . keep away from sunlight . . . may contain nuts . . . batteries not included . . . parental guidance advised . . . hand wash only . . . refrigerate after opening . . . do not puncture or incinerate . . .
The letter was written by Kaitlyn, our granddaughter-in-law. Jeff (and possibly others) taught her how to write in cursive so the letter would look authentic and so we wouldn't recognize our kids' handwriting. We've been making travel plans with Pam since 2015 and, after each trip, she sends us a personal, handwritten "welcome home" note. If Ted and I had not been so distracted by the extravagance of the "vouchers," we would have immediately recognized that this was not Pam's handwriting.
We recently had a meeting with Pam, so we took our "vouchers" to her and said we wanted to use them for a make-up trip to South America next year. She, too, was amazed at Viking's generosity. Then we told her the birthday gift story and showed her the letter "she" wrote. In an astonished voice, she asked us, "Couldn't you tell it wasn't my handwriting?!" Again, the pictures and the large print overshadowed the details.
Pam asked if we were disappointed when we found out this was a joke and we said that no, we were actually relieved because it made us uncomfortable that our kids had spent that much money on us. After the "reality reveal" on Ted's birthday, we had a good family laugh and looked forward to using the "vouchers" to fool Pam.
Well, played, kids. Well played. 🙂