I had a carpenter friend modify my old sewing cabinet for my new sewing machine and I was thrilled with the results.  Unfortunately, the first time I tried to use the sewing machine in the cabinet, I immediately realized I had forgotten that the power cords connect to the sewing machine below the cabinet surface.  I measured and checked and decided that it would not compromise the integrity of the cabinet to cut a hole in the vertical side of it.  If more room is needed, the top drawer could be cut down.  None of this would show with the sewing machine in place.  Dean said he thought he could do this for me.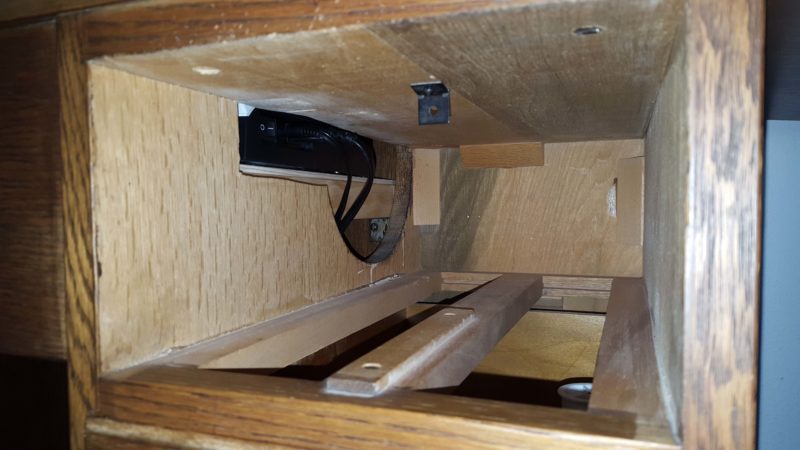 With the sewing machine in place, the power cords and switch are accessible through the top drawer space.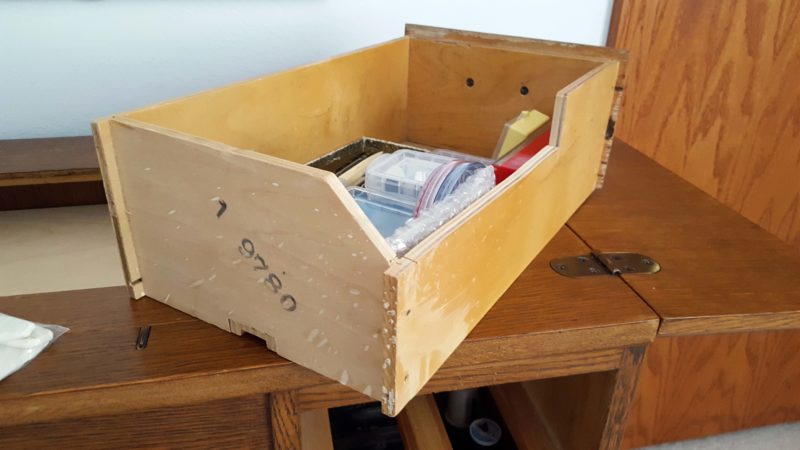 With some modification, the drawer slides right past the power cords.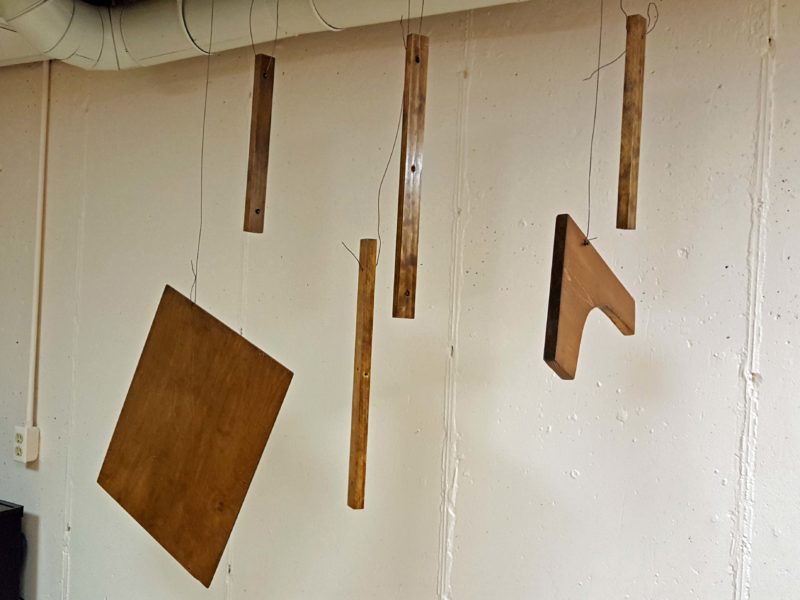 Dean did such a good job, I decided it made the raw wood of the platform worthy of some stain and varnish.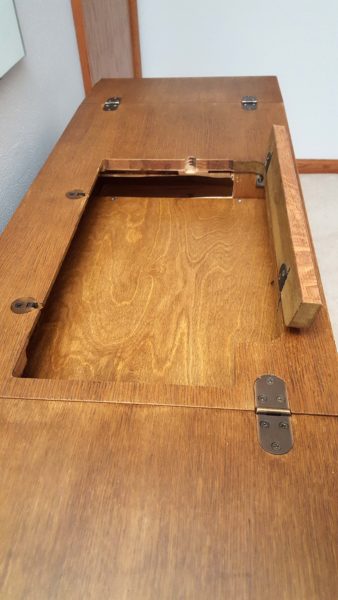 The stained platform looks much nicer than raw wood.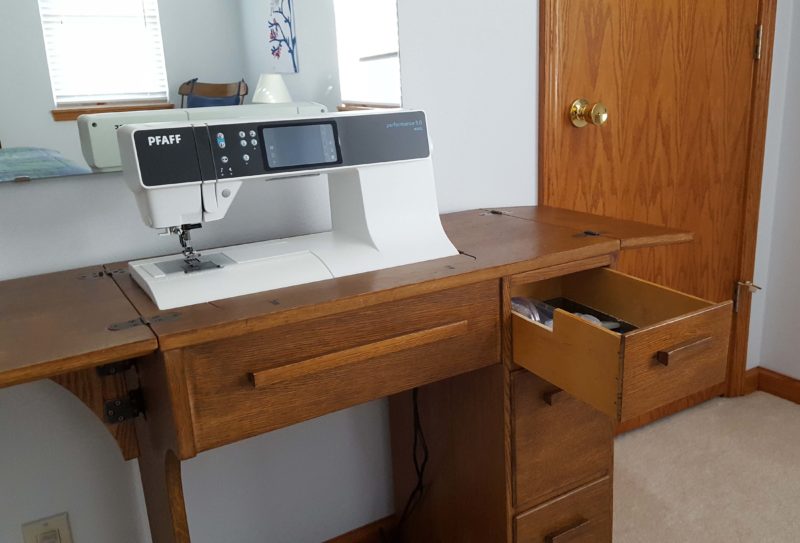 The top drawer in action. I reach inside the drawer to turn on the power switch and everything works the way I want it to.