I celebrated my birthday. Again. This is getting old (pun intended), but it's still fun. My annual birthday season continued with Kari's family and with Kathy and Annette. We did the usual stuff, but the best part was being together. My gifts were everything I'd asked for, including the games we recently played with Jeff's family–the classic version of Catch Phrase (trust Kathy to find an old version in excellent condition), Skull King, and Mahjong. Kari applied her newly-acquired sewing skills and made a re-usable gift bag to conceal Skull King and a pair of socks with books on them in recognition of my love of reading. Sky's girlfriend thoughtfully gave me a plant she'd recently propagated.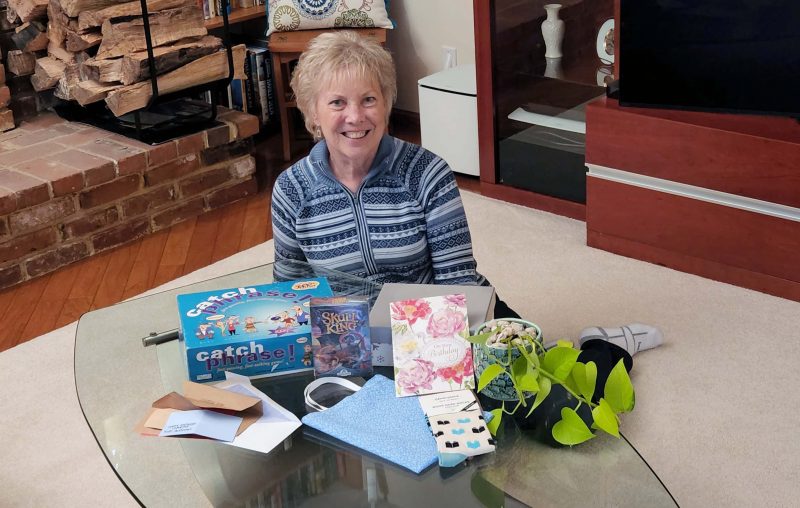 Ted buys me a pot of spring bulbs every year in late winter so that I can get an early start enjoying my favorite season. He gave me some daffodils in February and then, for my birthday, he gave me a pot of tulips. This is the first time I've had two sets of spring flowers to enjoy before they start blooming outdoors. Thank you, Ted.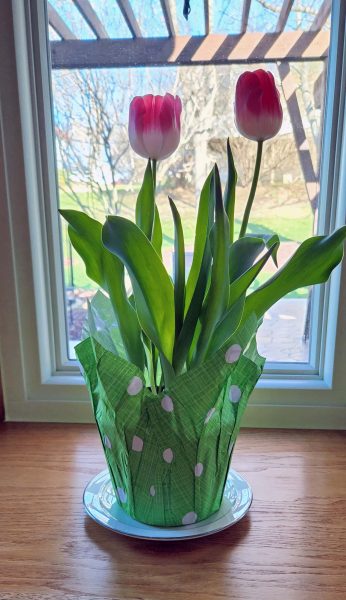 My birthday dinner was simple: a buffet of carry-out pizza. It was a perfect meal with no cooking and minimal clean-up.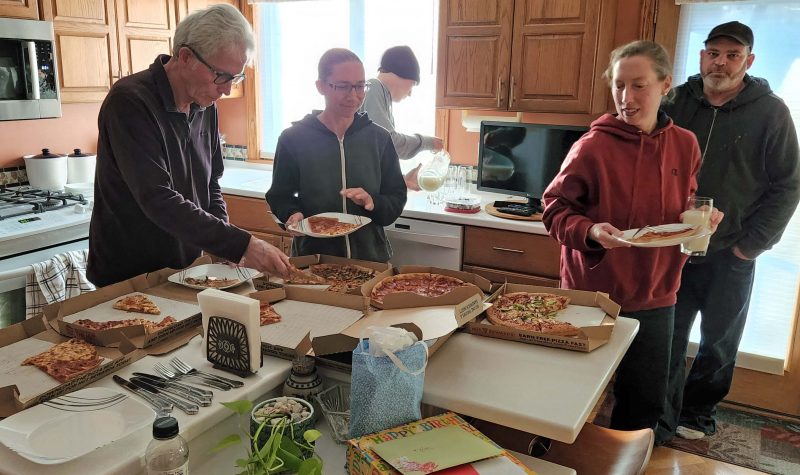 There was time to relax in the hot tub, time to play some of my new games, and time for my traditional Vienna Torte birthday cake.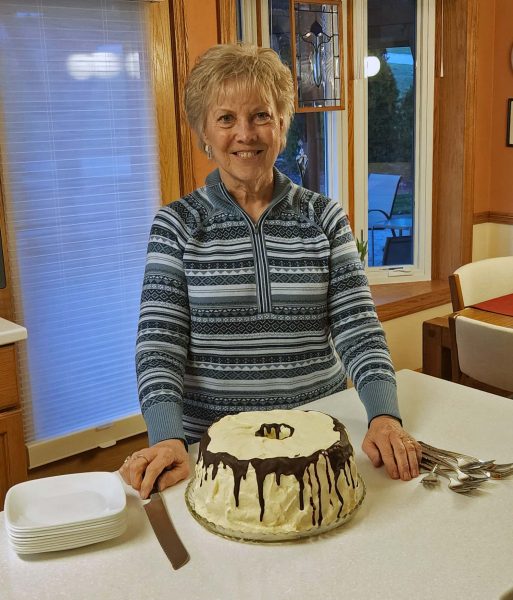 It was so much fun to celebrate my birthday with friends in early March, with Jeff's family in mid-March, and with our daughters in late March, that I've decided to have lots more birthdays.