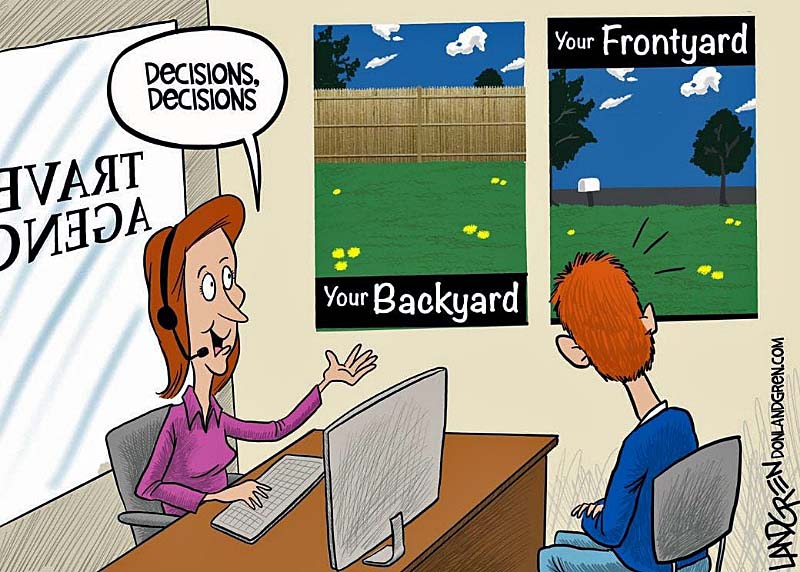 Ted and I have decided "Backyard."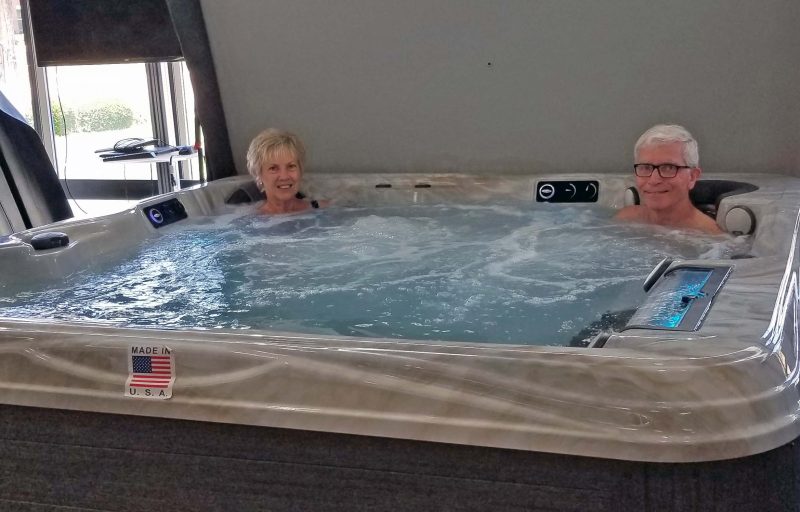 Last winter, we started talking about installing a hot tub in the spring. Then the COVID-19 pandemic hit the world and we decided that was too many contractors at the house–ground prep, concrete, electric, tub delivery, installation, etc.–so we put it off. Today we ordered our hot tub.
Hot tubs are in high demand, like bicycles and toilet paper, so we have to wait for the manufacturer to build our tub. If all goes well, the installation should be complete by late August or early September–just in time for cooler weather. We're looking forward to the features we selected: two captain's chairs (with individualized controls) plus four other seats (room for guests), lots and lots of jets, several motors to enable selection of specific jets, controls to adjust the intensity of the jets, a hydraulic-assisted cover that folds itself over the outer edge of the tub, a waterfall feature (lower corner of the photo) that's part of the cleaning system, and a rainbow selection of lights that we were told "make the water glow in the dark."
Fall has always been my least favorite season, but with a hot tub, I might have to adjust my opinion.