Today was a perfect day to be outdoors. The temperature was around 90 degrees, but the humidity was low, the sun was bright, and the clouds were pretty. Ted and I picked up Dylan and Theo (Teddy is growing up) and headed for the Boat House in Forest Park. A lot of other people had the same idea, judging by the number of parked cars and the number of people we saw. The Boat House rents paddle boats, canoes, and kayaks. We opted for kayaks and paddled from the dock into Post-Dispatch Lake. Here's the path we took for our one-hour adventure.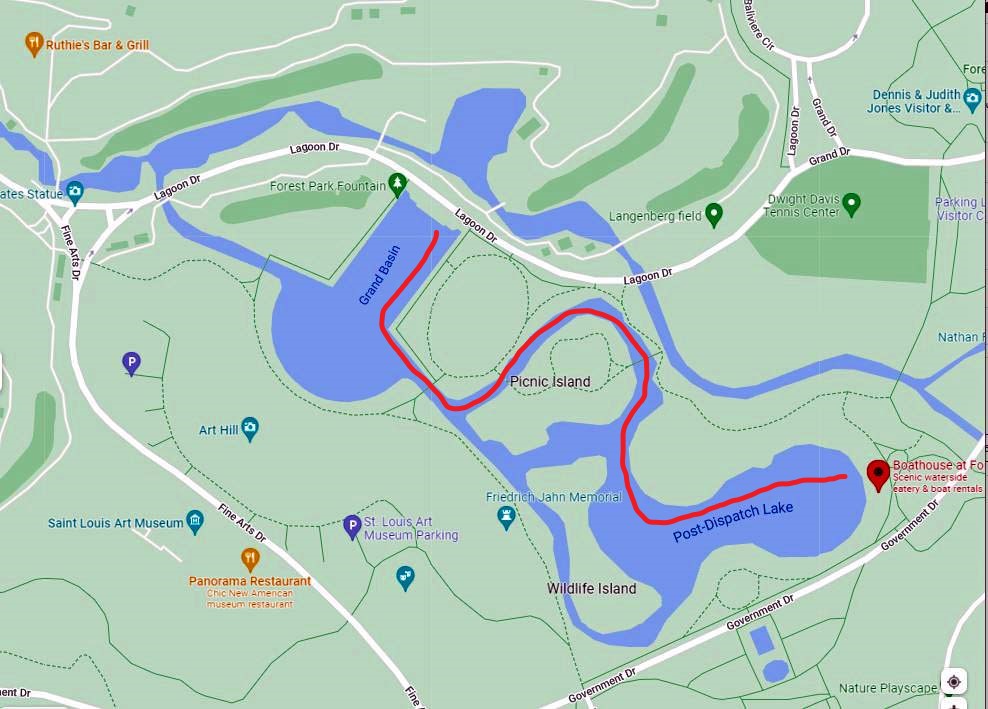 I took a picture of Dylan and Theo as we approached a pedestrian bridge and an oncoming paddle boat. Notice how synchronized their paddles are. What a team!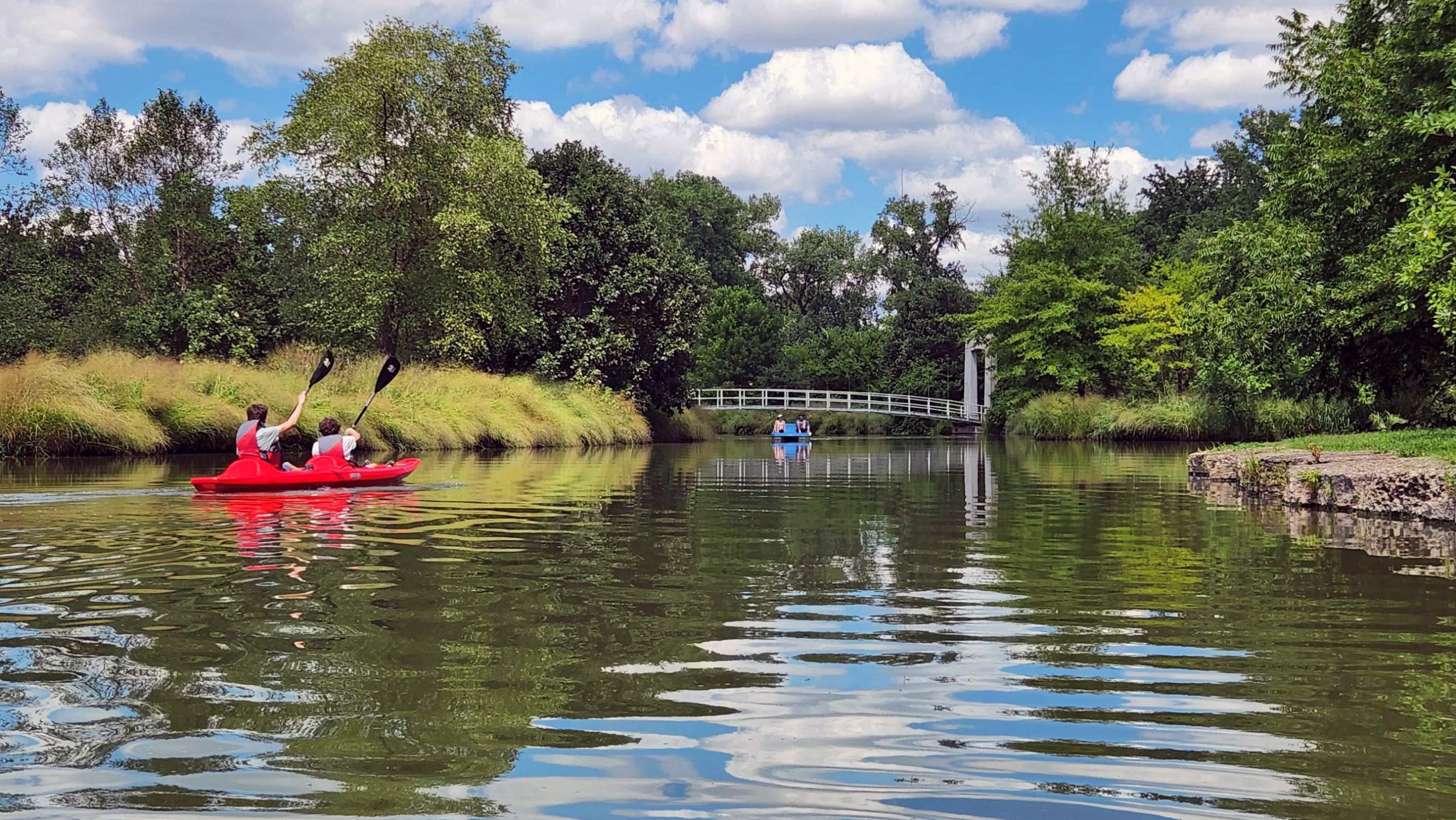 Here are the boys at the Lagoon Drive end of the Grand Basin.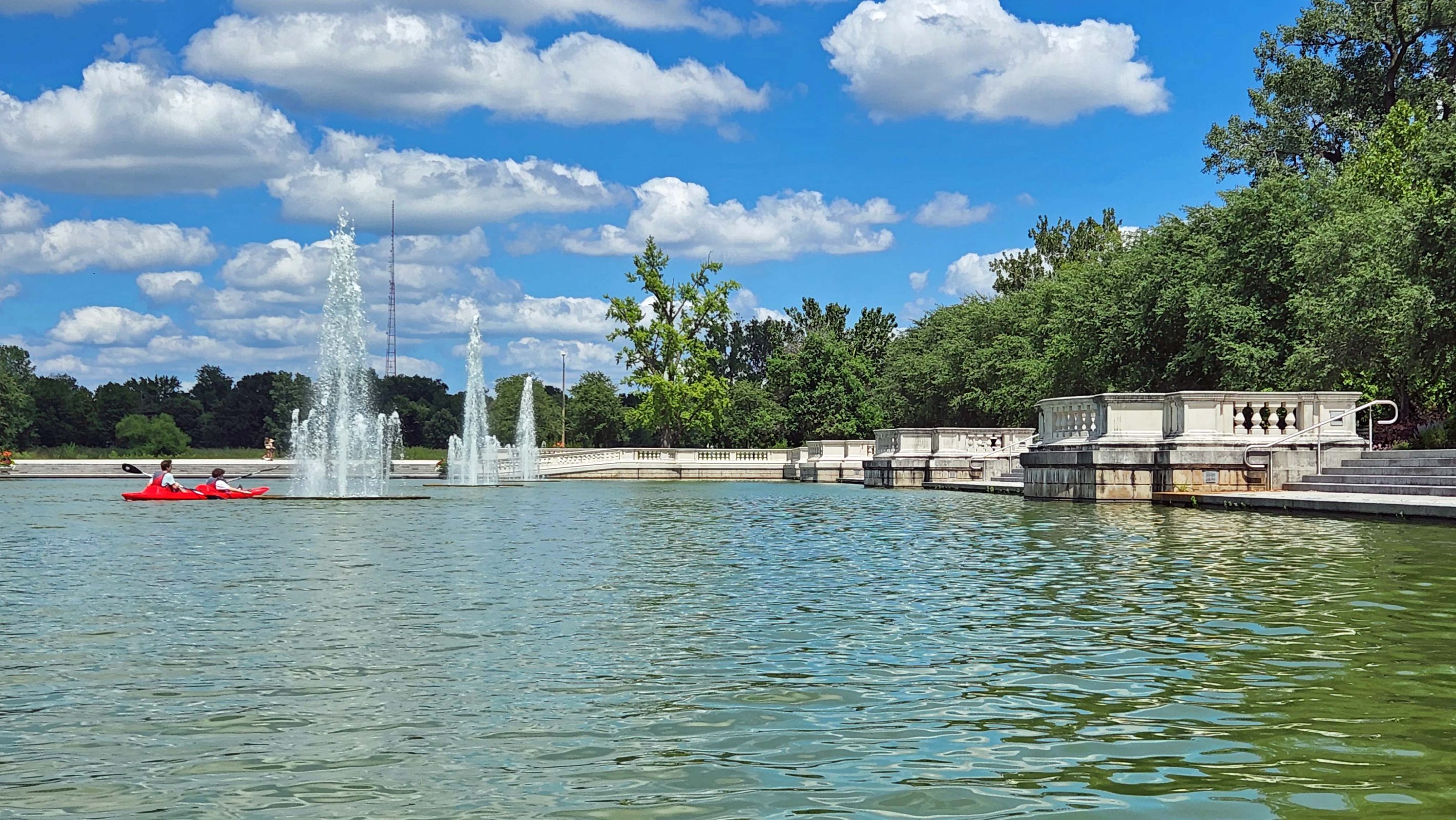 Facing the opposite direction in the Grand Basin, Dylan took a picture of Ted and me heading back toward Art Hill and the Art Museum. The fountains all around the Grand Basin were really pretty.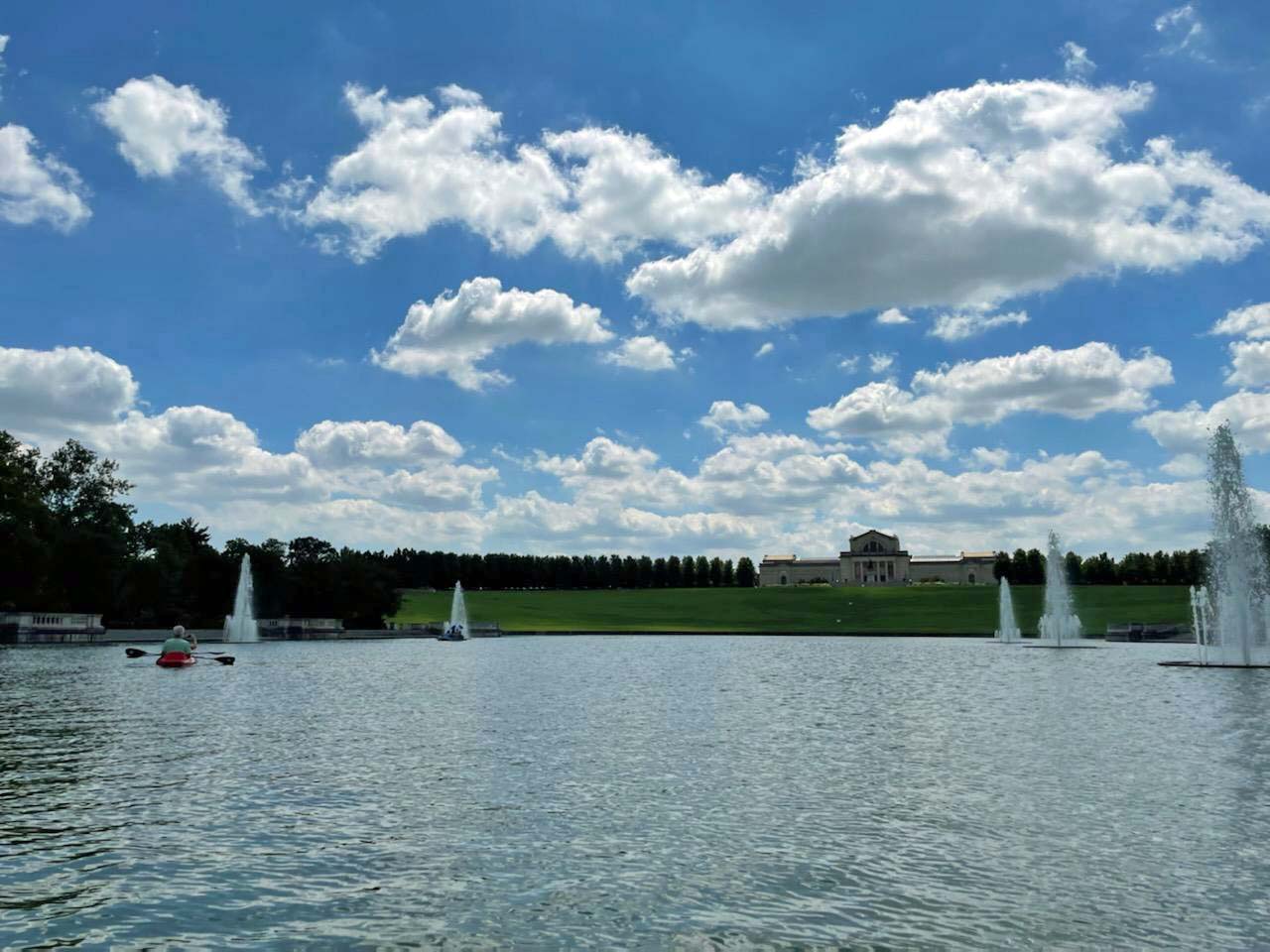 This is another of Dylan's pictures, also facing Art Hill. Theo's smile shows how much fun we were having.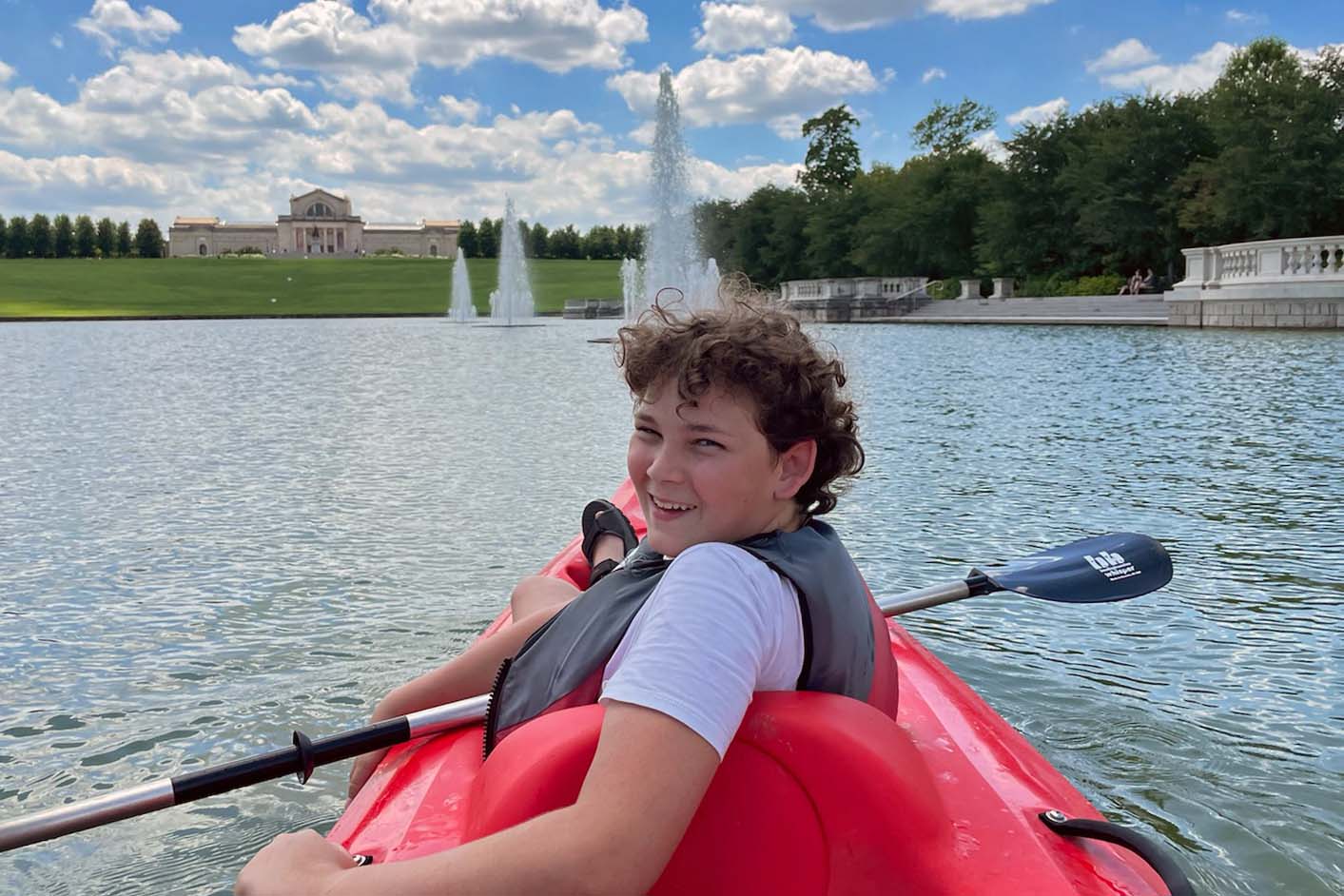 On our way back to the Boat House, we passed a family of ducks.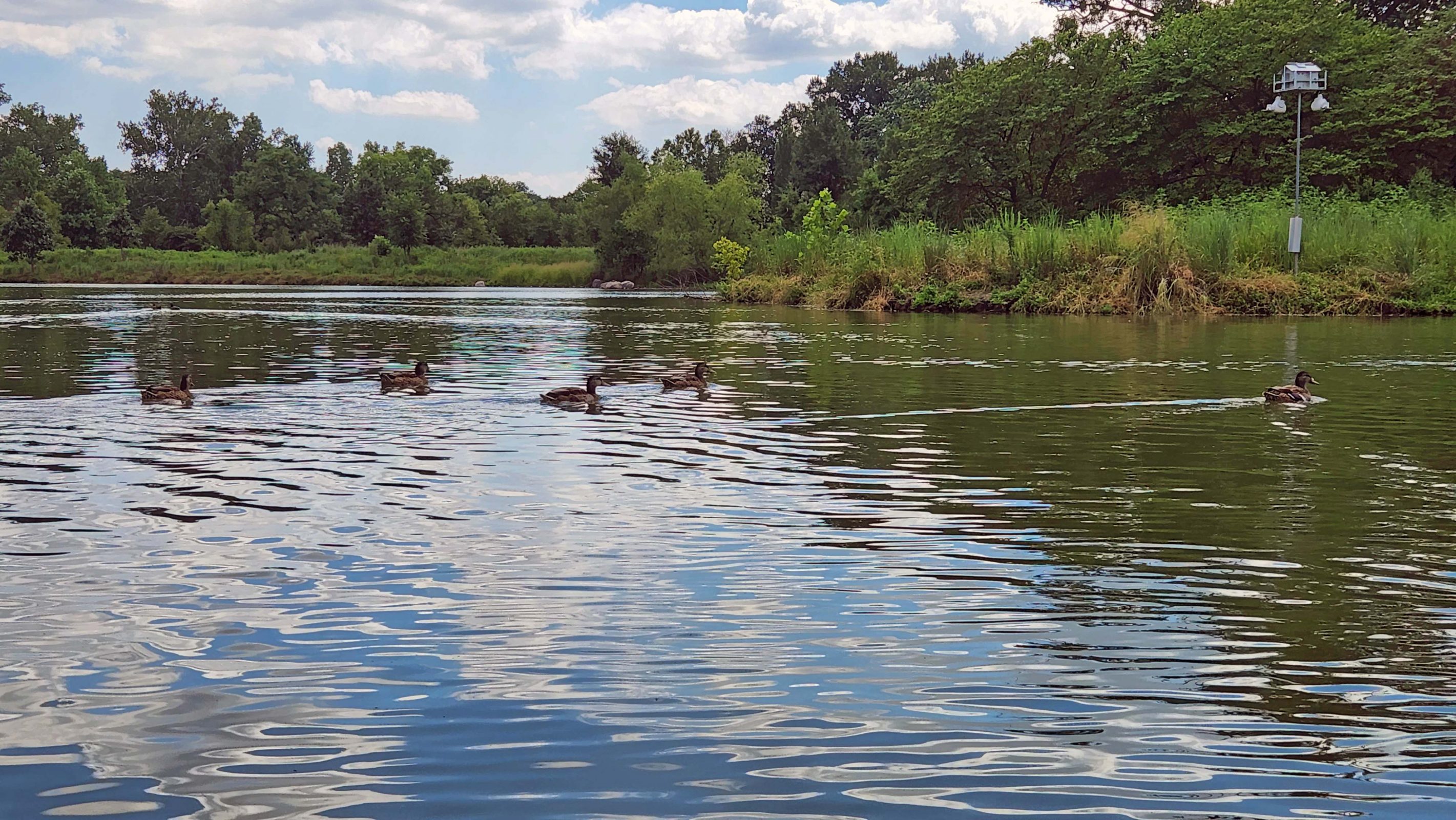 At the next bend in the canal, we spotted two herons. The one on the right is harder to see–look at the center right in the water beside the dying weeping willow tree.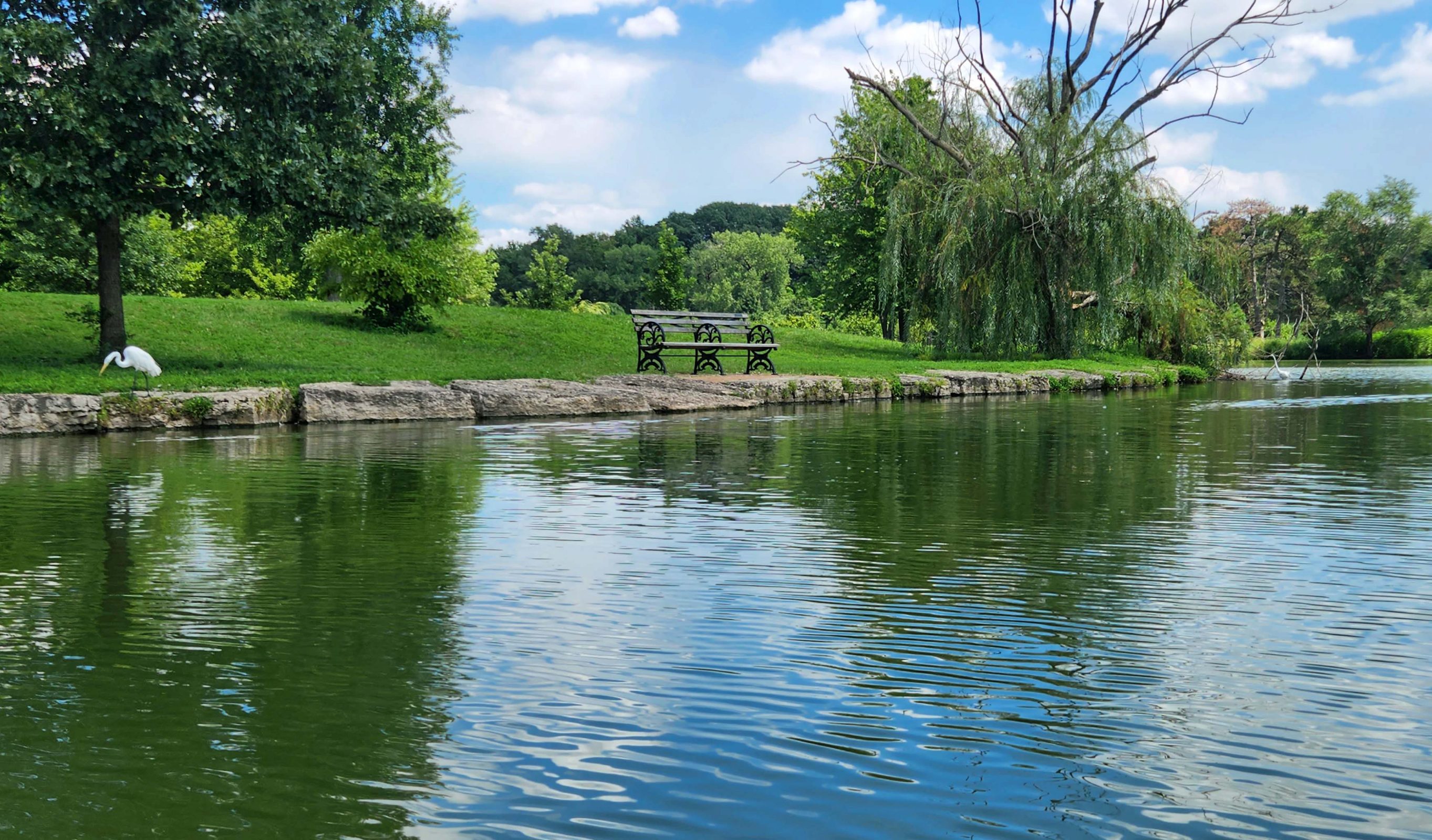 This bridge made a pretty reflection in the water.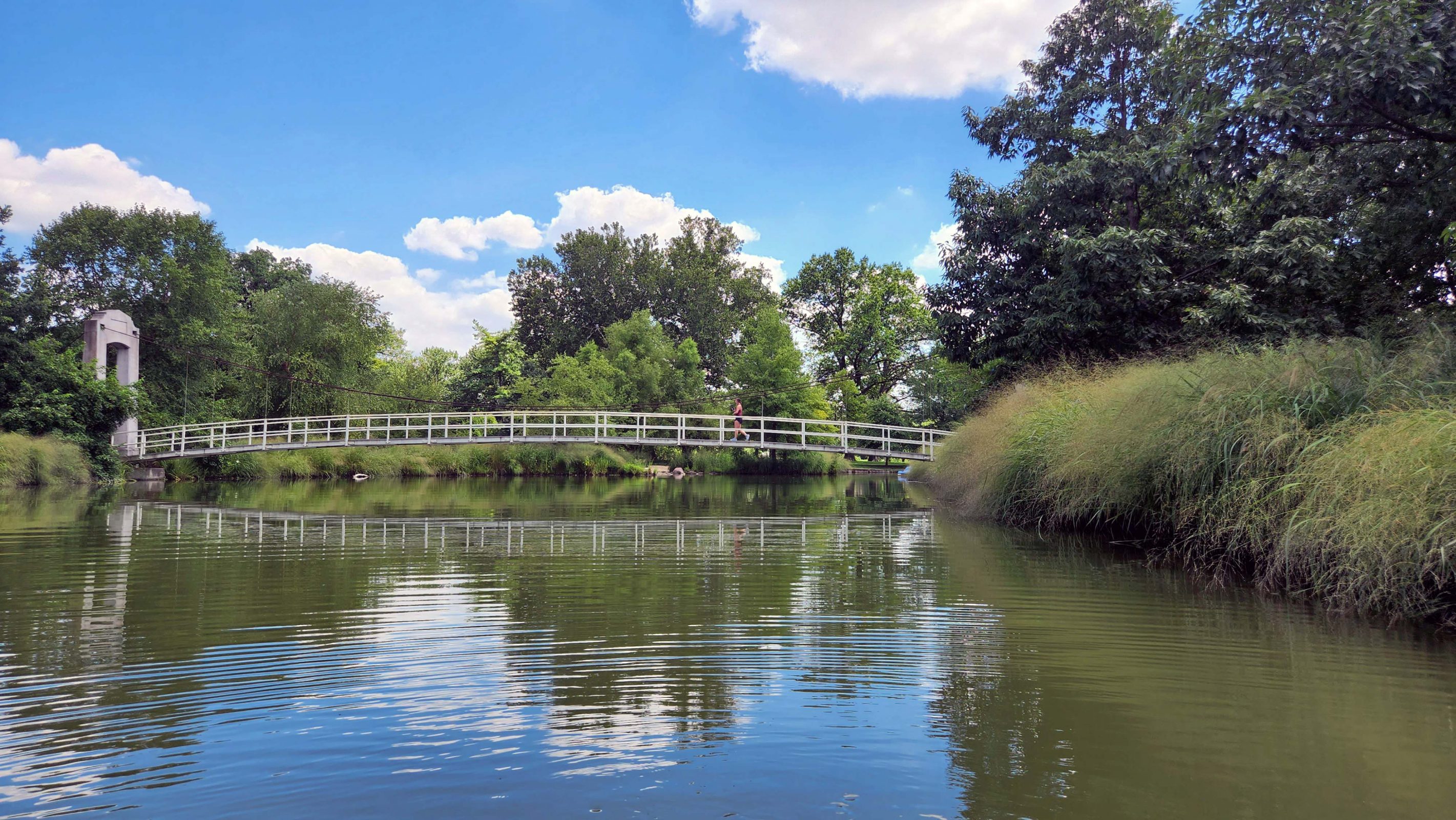 After an hour of kayaking in the sun, we were all in the mood for ice cream. The Boat House café told us the closest thing they have to ice cream is a vodka smoothie, but we had two underage people in our group, although Theo joked that he might be able to handle a vodka smoothie. We all voted for Dairy Queen instead, and we splurged and ordered medium-sized cones. The dip cone is Dylan's and my DQ favorite. Theo went for a dip cone too (no vodka) and Ted, the individualist in our group, chose a twist cone. Yummy!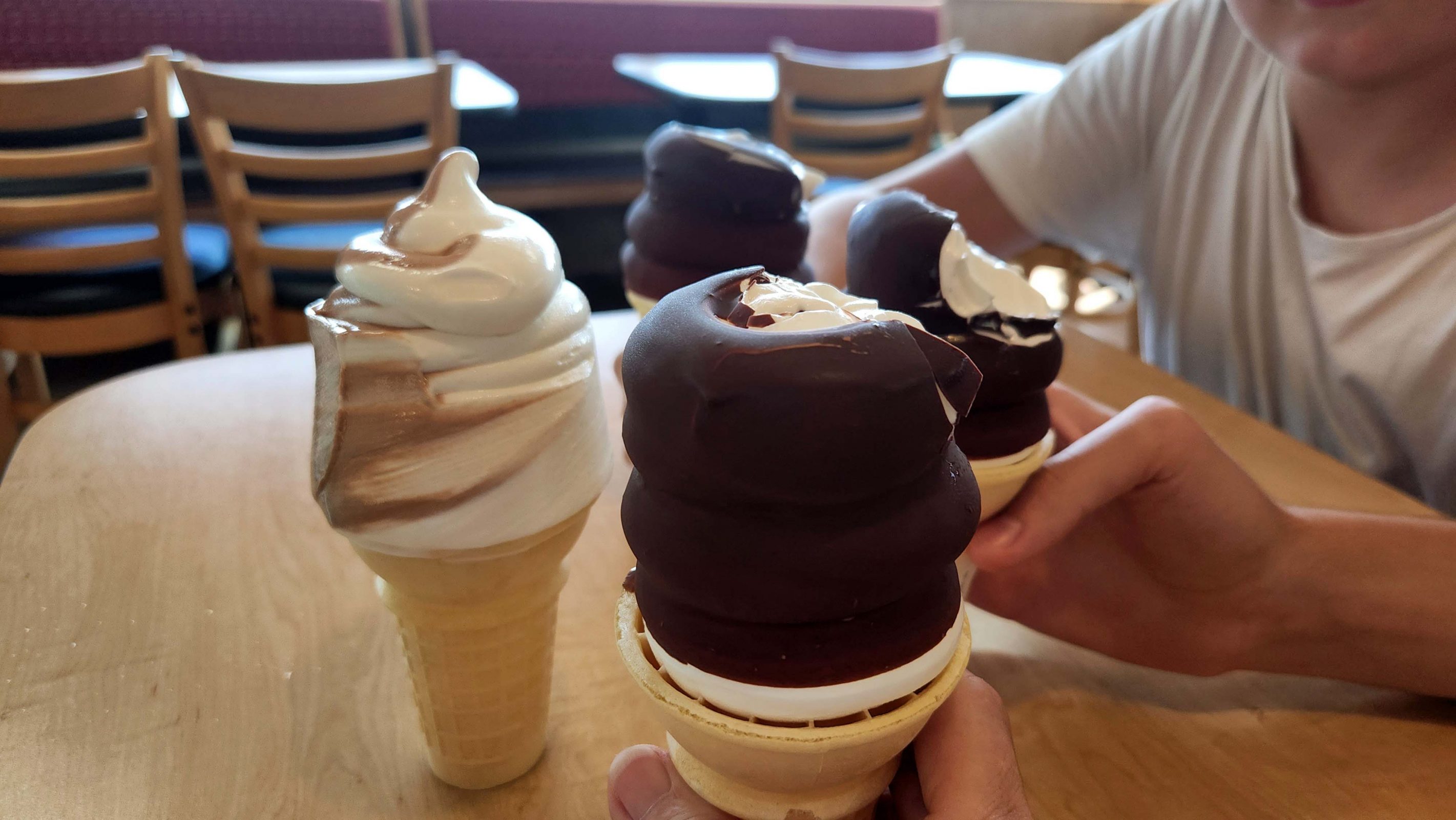 We all had a good time. None of us had kayaked in Forest Park before, but we'd all enjoy doing it again. According to the boys, our next get-together should include swimming in our pool and playing sheephead. That works for Ted and me. Our grandchildren are the greatest. They share their photos, their smiles, and their time with us. ♥♥