Today, Ted and I celebrated our 51st wedding anniversary. Last year, we celebrated with all of our children and grandchildren. This year, the celebration was more subdued.
We spent some time looking at our wedding album and enjoying the memories.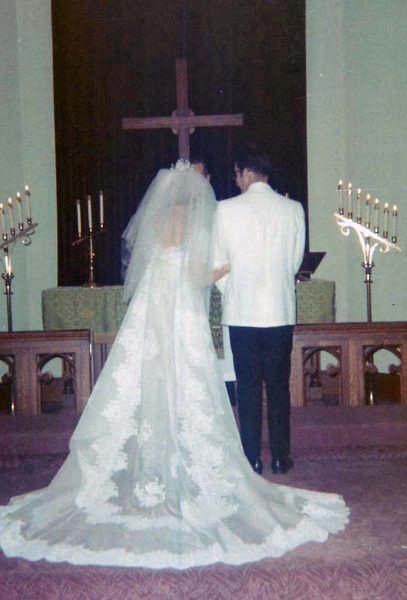 Our wedding cake was sour cream chocolate because neither of us likes white cake, the traditional wedding flavor.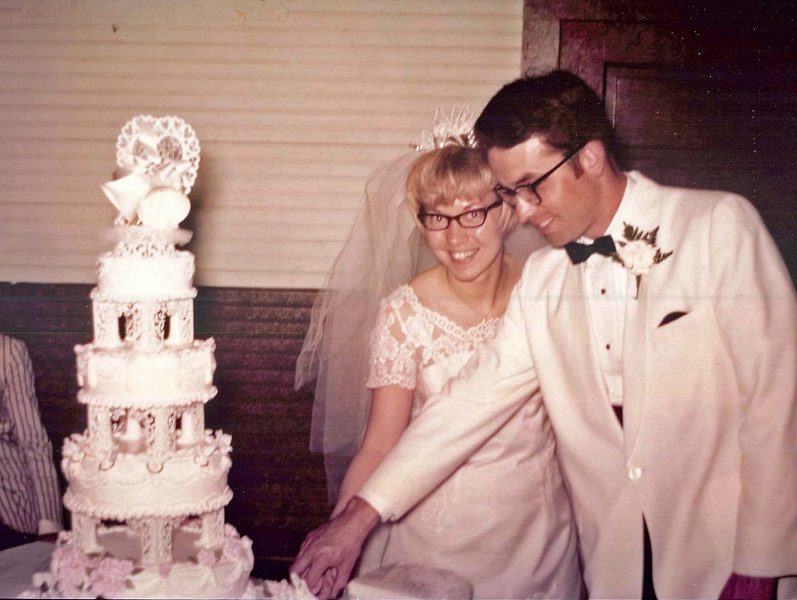 Our first dance was awkward. We had never danced together before the wedding, and Ted didn't know how to lead. We're better dancers now.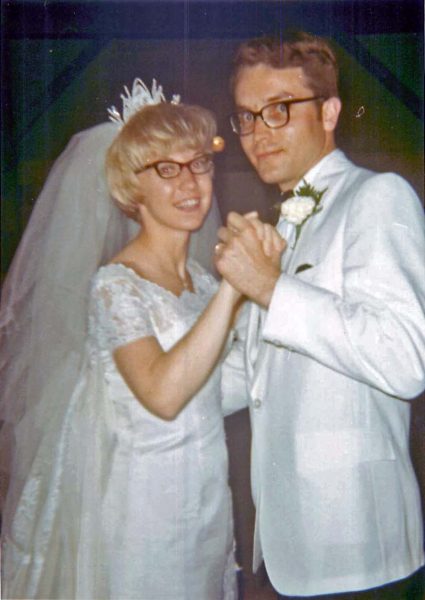 According to one of the four local newspapers that reported our wedding, I was a "Hingham girl" whom Ted "claimed."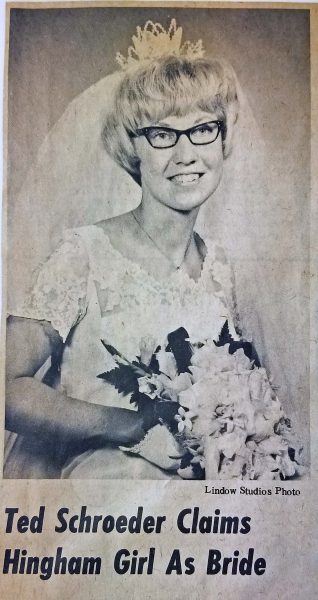 We had a star-studded guest list according to the guest sign-ins.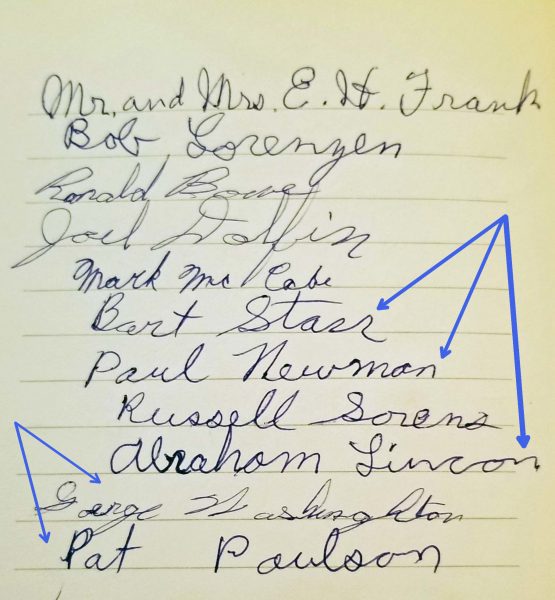 We started our anniversary celebration by buying a hot tub yesterday afternoon. Picture it here in 2-3 months, after the manufacturer catches up on production. The tree needs to disappear.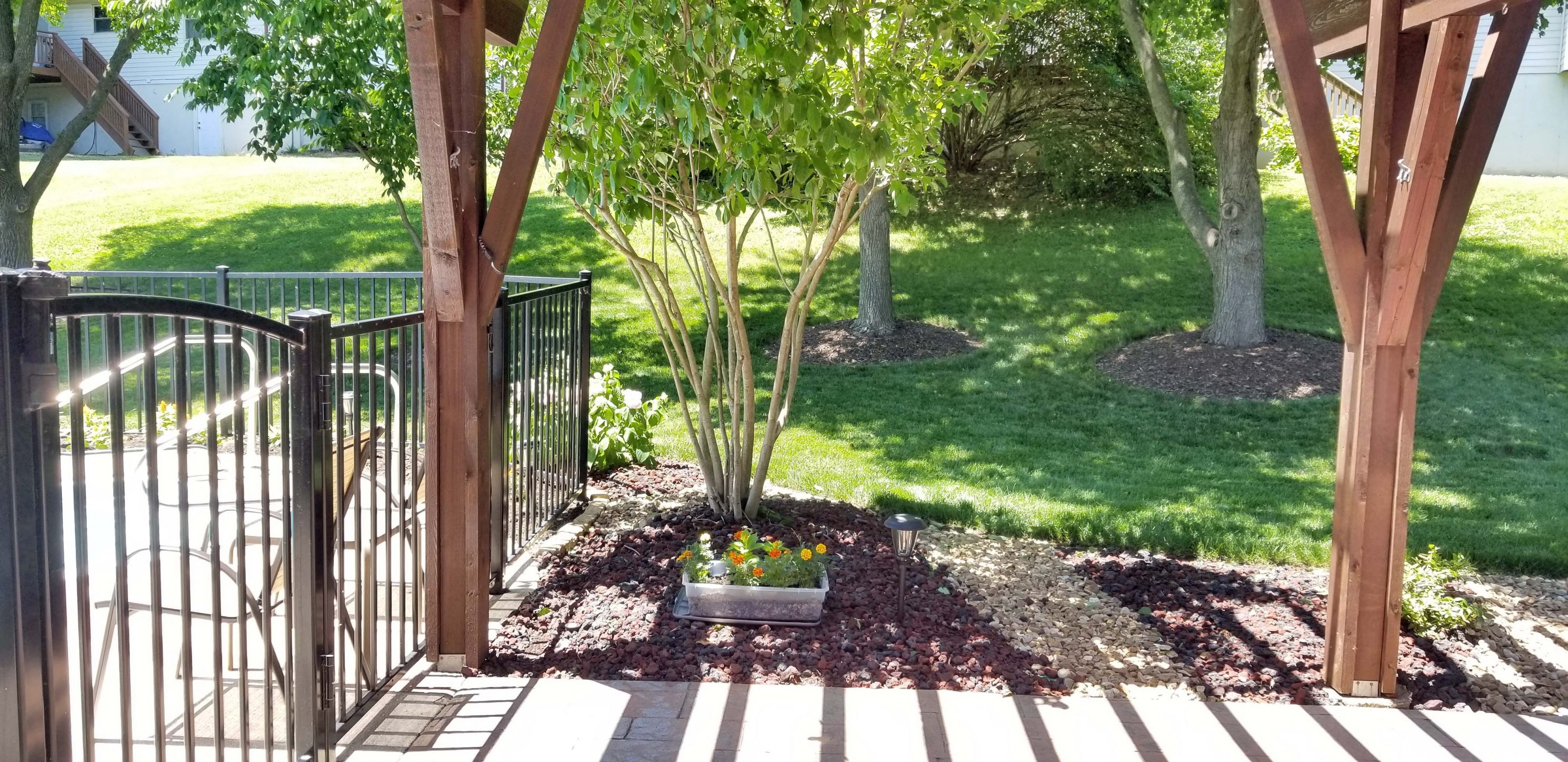 This afternoon, we rolled last year's anniversary gift–our e-bikes–out of the garage and took a 12-mile bike ride in the beautiful weather. We've ridden over 300 miles so far this spring. (Plus the 365 miles we rode last year.) After the ride, we needed a dip in the pool to cool down.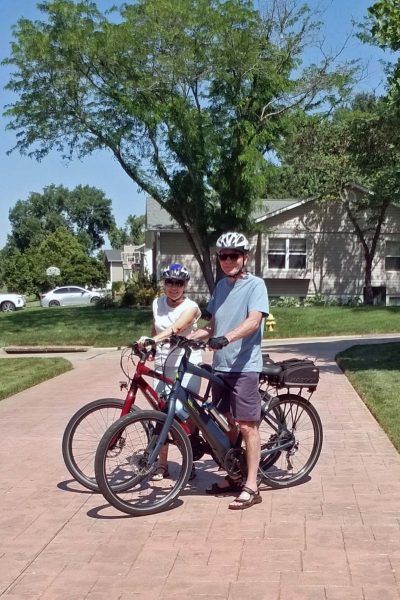 And, of course, we burned our anniversary candle. It's an annual reminder of all the wonderful things we've shared since our wedding day.