I shared a two-story, three-bedroom house with five other girls during my senior year in college. We had so much fun together back then that we've started having occasional reunions. We meet in Madison because it's central for all of us–especially for Leila, who lives there. Last year, we decided we're still having so much fun together, we need to meet every year. This year's date was October 5.
As long as we were going to be in Madison, Ted and I decided to include visits to my Aunt Ruth and Uncle Ken; to Ted's sister, Mutzie, and his niece and nephew-in-law, Lisa and Doug; and to Kathy and Annette. The most remarkable thing we experienced on this trip was a huge weather shift. Due to a strong cold front, the temperature dropped over 40 degrees between the time we left home and when we arrived at our motel in Beloit, WI seven hours later. I think summer is over.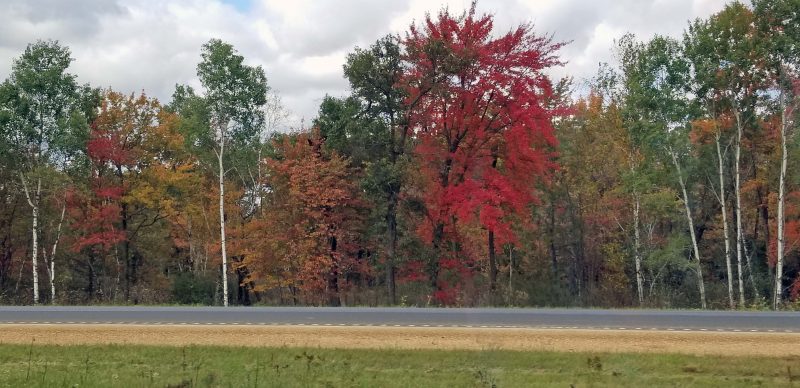 Our first night's dinner restaurant was the Stone Eagle in Rockford, IL. It was unusual, to say the least. We were attracted to it by the large number of cars in the parking lot and by the sign that declared "This is not a chain restaurant." Indoors, it looked like someone bought out every flea market in town for a year and found a place for each item in the restaurant. Our server told us they have a guidebook that lists each item with information about it. I felt like we were looking for the hidden pictures, such as "Can you find the money jammed into the ceiling planks?" The food was delicious and we'll stop in again if we're in Rockford at mealtime.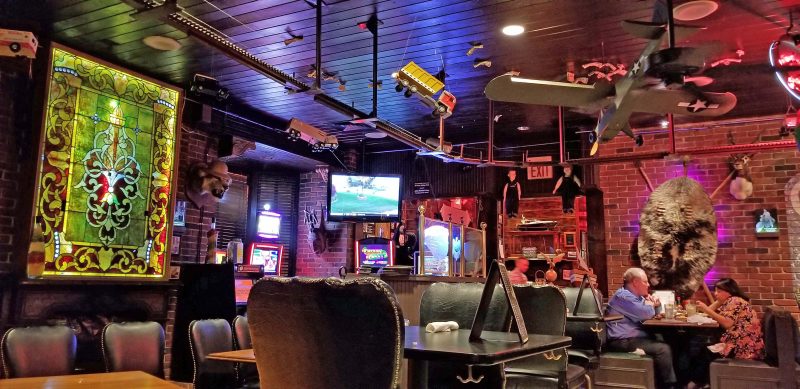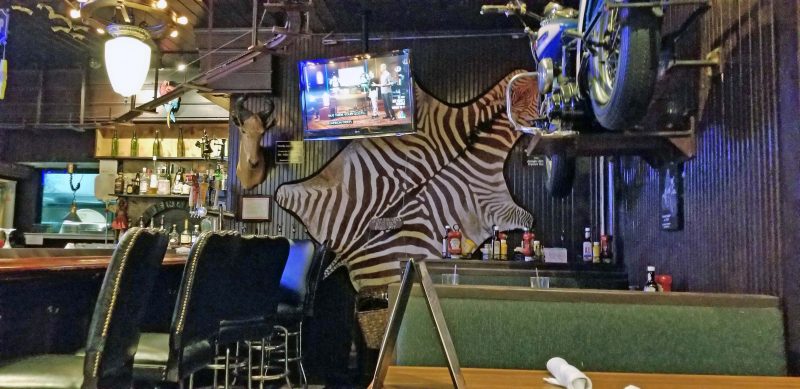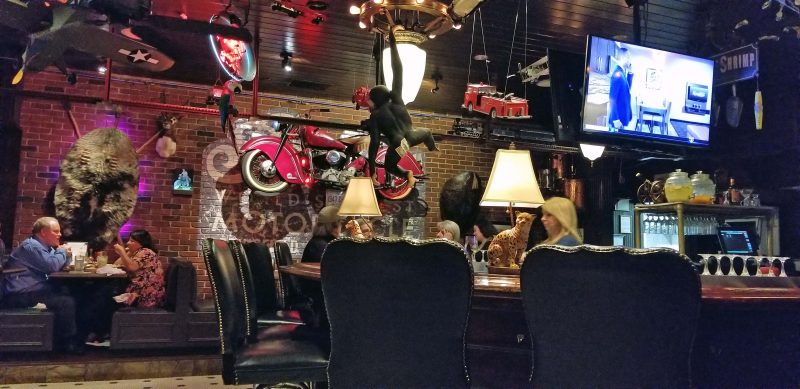 Our first family stop was in Holmen, WI (near LaCrosse) to visit with Ruth and Ken. They just moved into this new house two months ago. The subdivision is so new, the internet cables are not yet laid on Ruth and Ken's side of the street. Ruth is a big fan of forwarding goofy emails she finds on the internet, so she's in a bit of withdrawal and has to use her granddaughter's internet.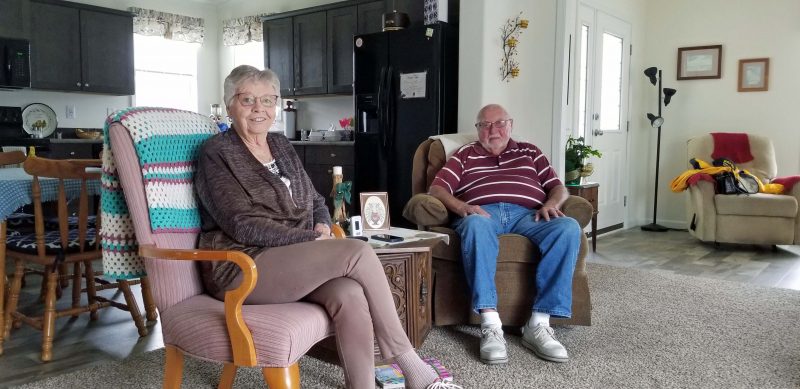 Our next destination was Madison for my roommate reunion. Only four of the six of us were able to come. Barb didn't want to leave her husband alone after his recent surgery and Carol had to be in Illinois this weekend. We had lots of fun–again!–and have already set our date for next year: August 29.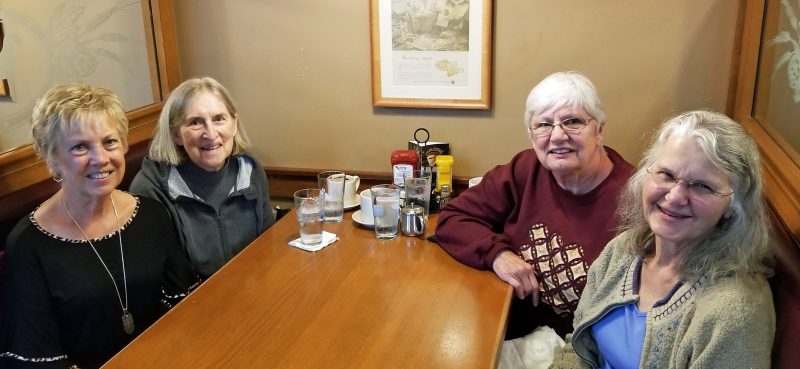 Next stop: Grand Island, NE. Mutzie continues to improve since her fall and serious injuries last April. Physically, she is fine, and her cognitive skills keep improving noticeably as her brain continues to heal. She is better at recognizing faces than remembering names, and she easily participates in conversations.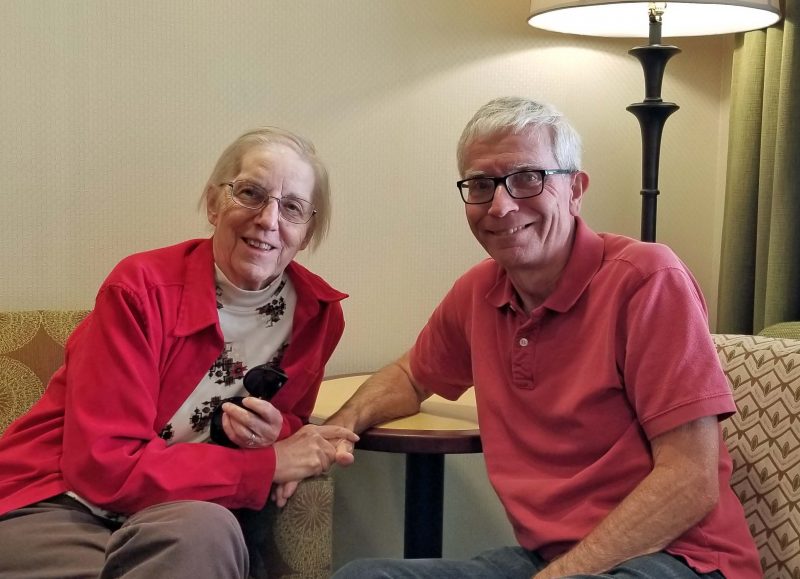 We took Mutzie out for a full day, including lunch, dinner, and some walking exercise outdoors and in the mall. When we asked if she'd like to go back to her rooms (she has a suite), she said, "Oh, no–let's sit at your hotel. I see my room all the time." So we did. I forgot to take a picture the night before when Doug joined us for dinner, so there's only Ted, me, Lisa, and Mutzie in this photo.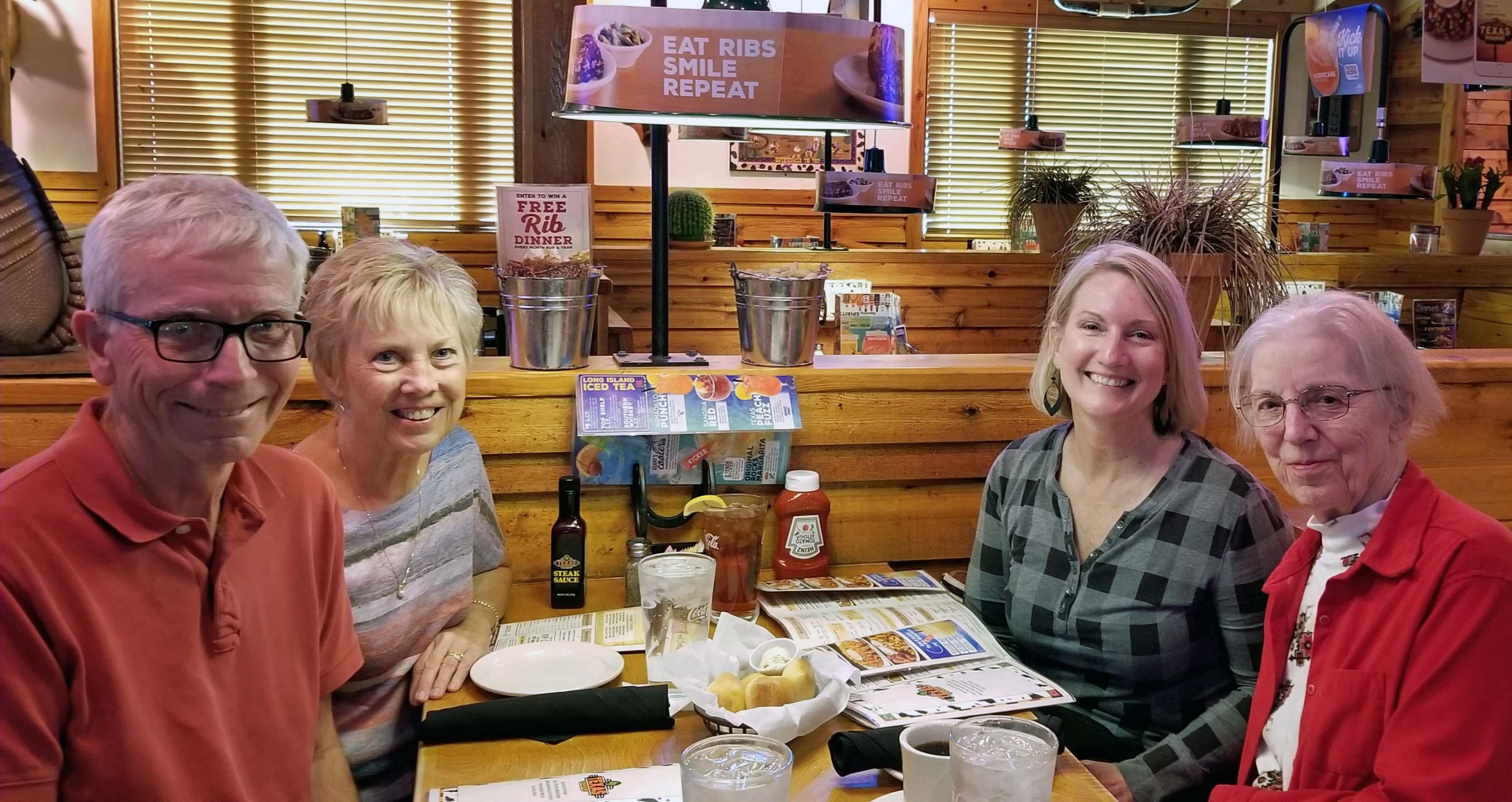 From Grand Island, we headed for Kirksville, MO where we planned to meet Kathy and Annette for dinner before driving home to St. Peters. When we drove home from Grand Island in June, Iowa and Nebraska had standing water everywhere from the over-abundant spring rains. It didn't look much different this time, except that I-29 was open instead of under the extended Missouri River. These "inland lakes" still cover the farmland along I-29 in northwest Missouri.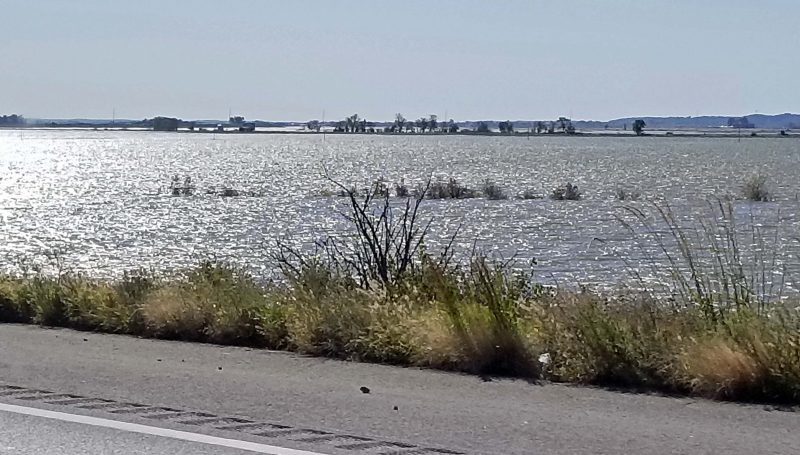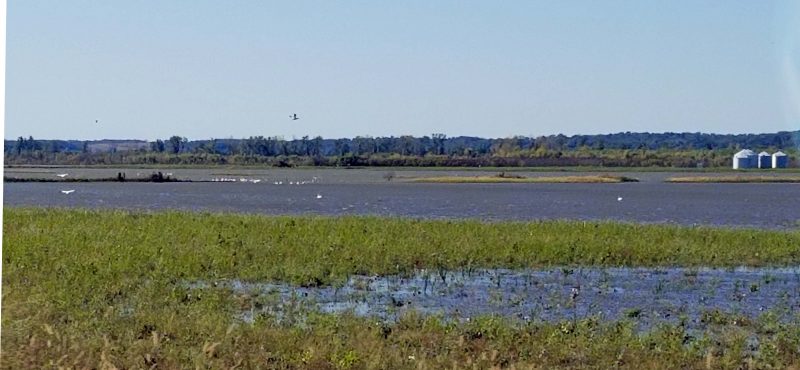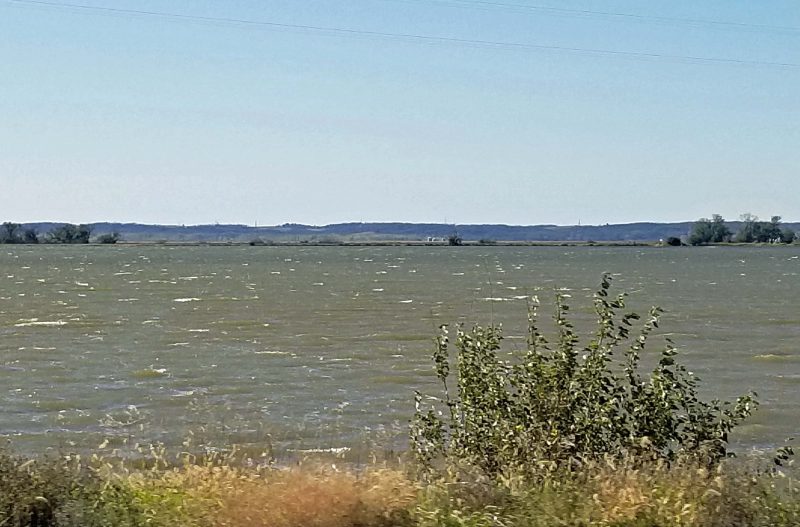 We arrived in Kirksville about an hour earlier than we'd planned, so Kathy and Annette were still at work. After driving so many hours, Ted and I were ready for some exercise and decided to take a walk. We've never walked to the A. T. Still University campus where Kathy works, so we headed that way. We had no idea which building Kathy works in, but just when we reached the point at which we'd decided to turn back, Kathy emerged from the building in front of us, ready to walk home. Instead, she gave us a tour of her workplace and introduced us to several co-workers who were still present. Now we can picture her setting when she talks about work and some of the people who work with her. Every one of the people we met raved to us about how much they like Kathy and what a great job she does with the Student Patient (SP) program. That's just what proud parents love to hear.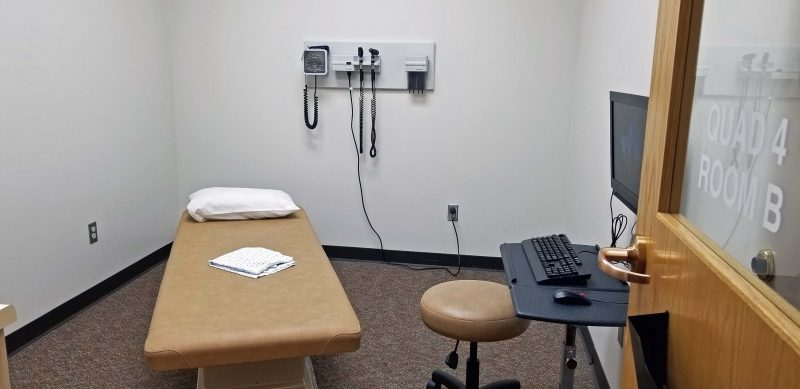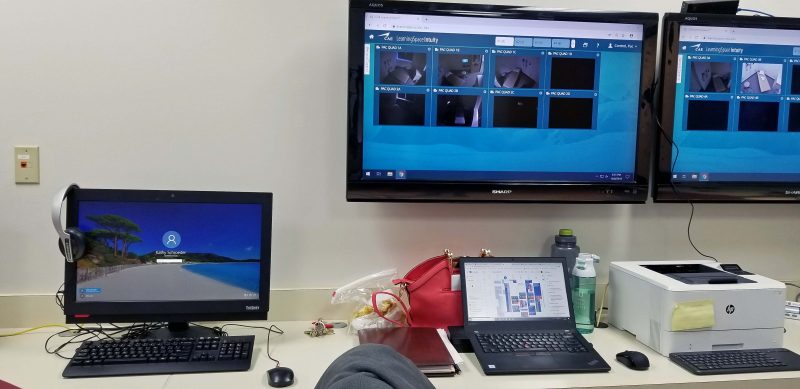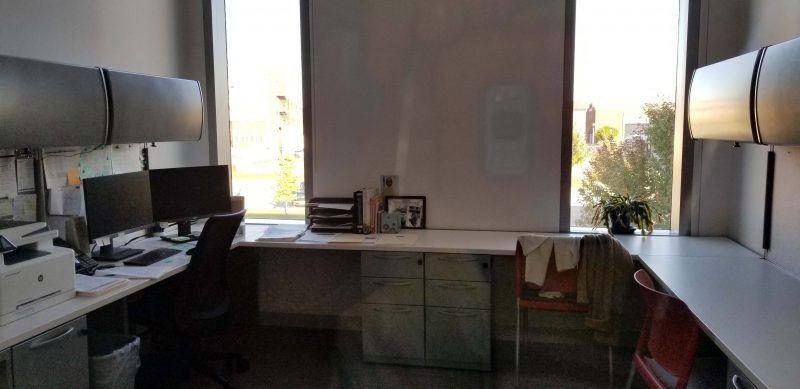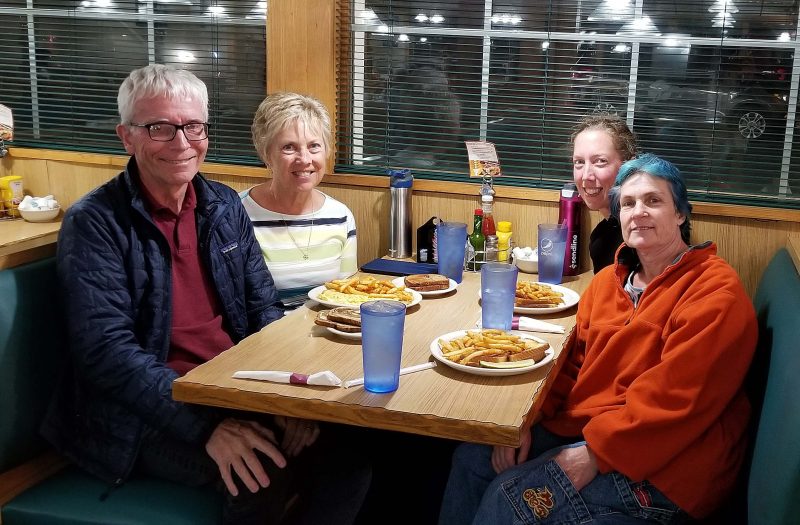 After dinner with Kathy and Annette, Ted and I drove home. We had a week of good times with friends and family members.