First thing that went right: The closest drugstore to our hotel in Spokane was less than a half-mile away and had lots of COVID tests. Ted and I bought testing kits and returned to the hotel to do the procedure. Second thing that went right: The test results showed that we were both definitely negative. Hurray! We can go back to Thom and Katie's house. Our morning activities–purchasing the tests, returning to the hotel, performing the tests, and then leaving the hotel (again)–put us close to lunch time, so we decided to eat in the Spokane area and then get back on I-90. It was Sunday morning, so the restaurants were filled with after-church crowds but it didn't take too long to get a table. After lunch, we had a smooth ride back to Wenatchee.
When we arrived in Wenatchee, we drove up T & K's driveway, entered the front door security code, and hauled our suitcases inside. Third thing that went right: None of the neighbors called the police when two strangers with luggage entered T & K's house.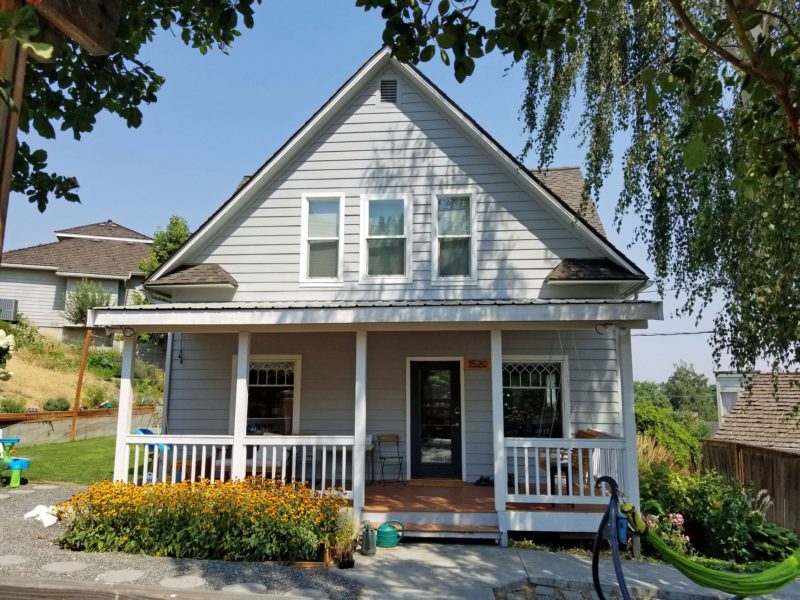 It was a little weird to be in someone else's home when they weren't there but, at the same time, we felt at home since we'd already spent several days at the house with T & K and family. For dinner, we chose to go to McGlinn's, where T & K had their wedding dinner. Just like the wedding meal, the food was good. Afterward, we settled in at "home" and relaxed with a Netflix movie.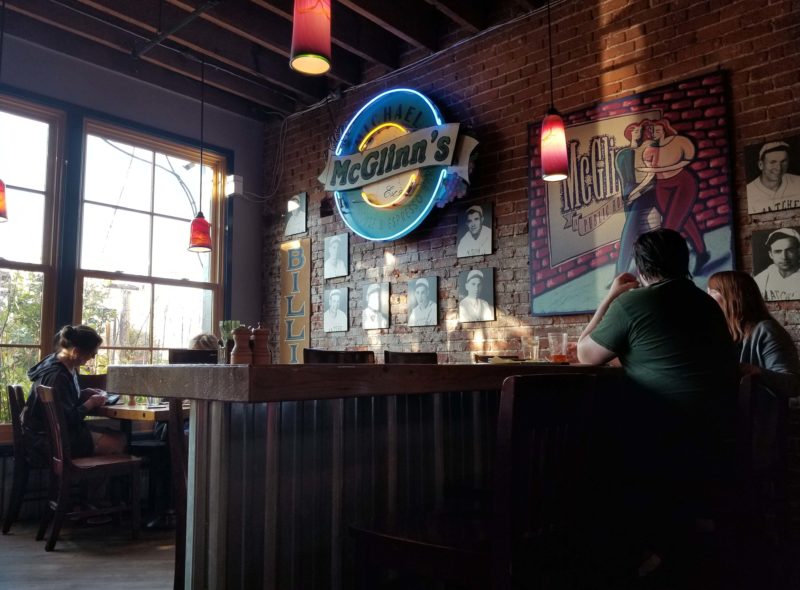 In the morning, Ted brewed some coffee (regular, not T & K's fancy machine coffee) and I fixed a cup of hot chocolate from a Swiss Miss packet I picked up at the hotel. (It wasn't as good as Thom's fancy machine chocolate.) Then we sat on the front porch–one of my favorite places in the house–and relaxed, enjoying the beautiful weather.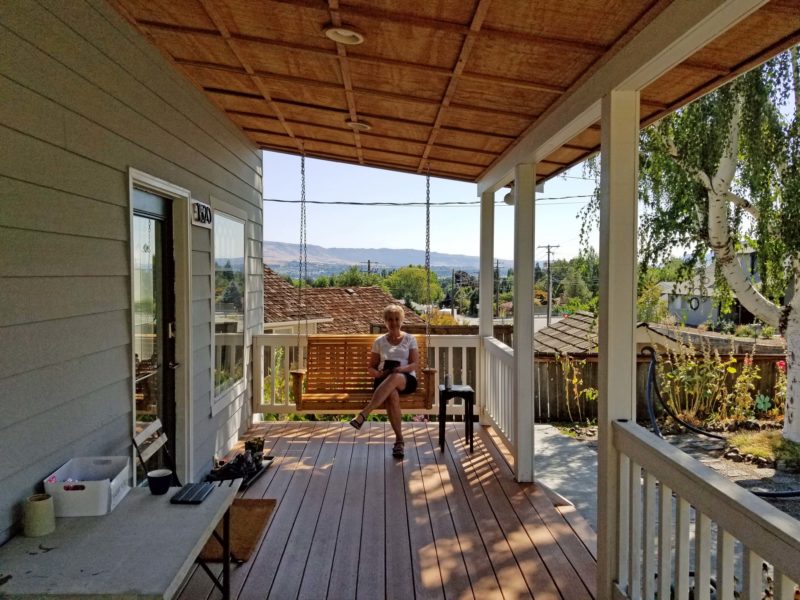 After lunch, we took a little drive to refill Thom's gas tank and Ted washed the car. We snacked on the dessert we ordered as take-out at McGlinn's last night, and waited for the beach crowd to return. When they did, they brought Papa Murphy's pizza with them and we had a nice dinner with little effort. It was good to see the family again, and to have a quiet, relaxing day.