I've had a hankering for something sweet and have been wanting to bake something. I couldn't decide what to bake until Thom sent a photo of a roasted rhubarb cobbler Katie made. Then, while I was talking with Kathy on the phone, she mentioned having fresh rhubarb and wanting a cobbler. I decided two mentions of rhubarb within a week was a sign from the gods. I decided to bake a rhubarb cobbler.
I made a quick run to the grocery store for some fresh rhubarb.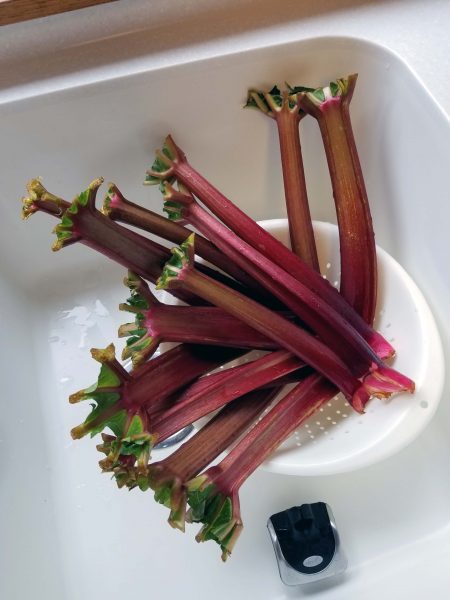 It didn't take long to wash and chop the rhubarb, and it didn't take much longer to mix the crust and the topping for my own rhubarb cobbler. Ted and I enjoyed some of it–still a little warm from the oven–for our dinner dessert this evening. Mm-mm good.