For many years, I've been experimenting with ways to view Ted's and my vacation pictures on our big TV screen instead of crowding around my PC or looking at them on a tablet or phone. Over time, Jeff engineered several ways to access my PC to show the files on the TV, but I always had trouble duplicating what Jeff did to make it work. He's far more intuitive about which key to click than I am, so the menus became mysteries to me and nothing seemed to work after Jeff went home.
One of my requirements for our new entertainment system was the ability to view my computer files on the new TV. Of course, it's much simpler with a smart TV than with our 20+-year-old plasma TV. We have a new, more modern universal remote for the entertainment system and the installation team programmed the new remote to access my laptop. They named it "PC" on the menu–it's shorter than "laptop." I was told that when I scroll down and select "View PC," five different things happen among the TV, the sound system, and my laptop, enabling my laptop screen to be duplicated on the TV with sound. Great!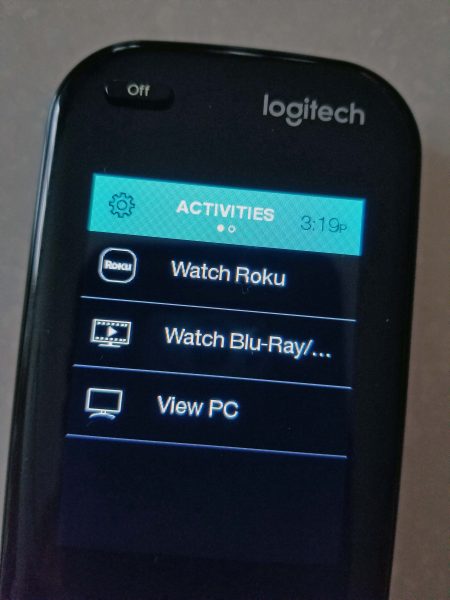 The installer walked me through the buttons on the remote and the steps to access everything before he left. Hours later, when Ted and I decided to try looking at vacation pictures, everything worked on the first try. The sound system is the hub of our new set-up, so I had to (1) connect the laptop to the sound system, then (2) click on "View PC" on the remote. And there we are–ready to leave home and head to the Southwestern U.S. in 2017.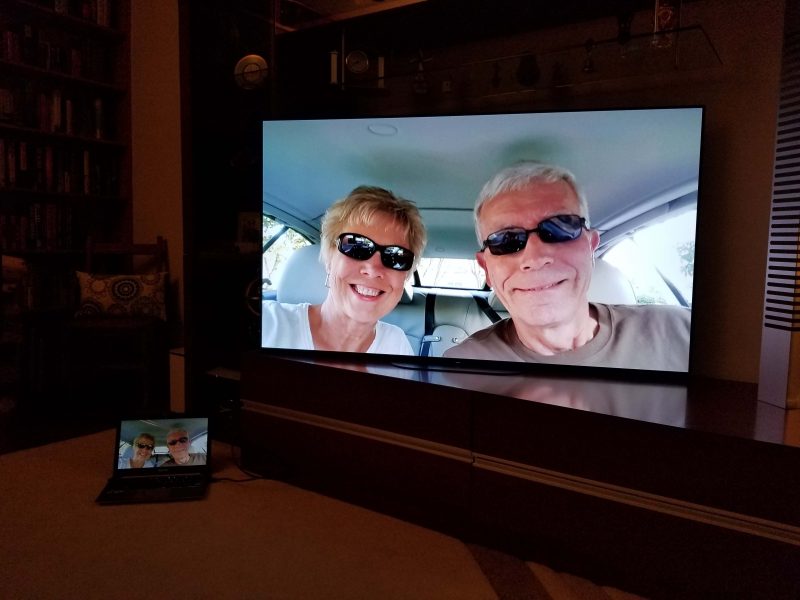 I can operate my laptop with a nifty mini keyboard (2″ x 6″) that Jeff gave me for Christmas many years ago. Jeff's intent at the time was to allow me to control the pictures on the TV from the comfort of the sofa. The keyboard requires two-finger typing because the keys are so tiny, but I only need to use the mouse pad and the arrow keys to change pictures or picture files or to select the "slide show" mode. It works great and does everything a full-size keyboard can do–just as Jeff intended when he gave it to me. The installer said he's never seen such a small keyboard. Thanks, Jeff.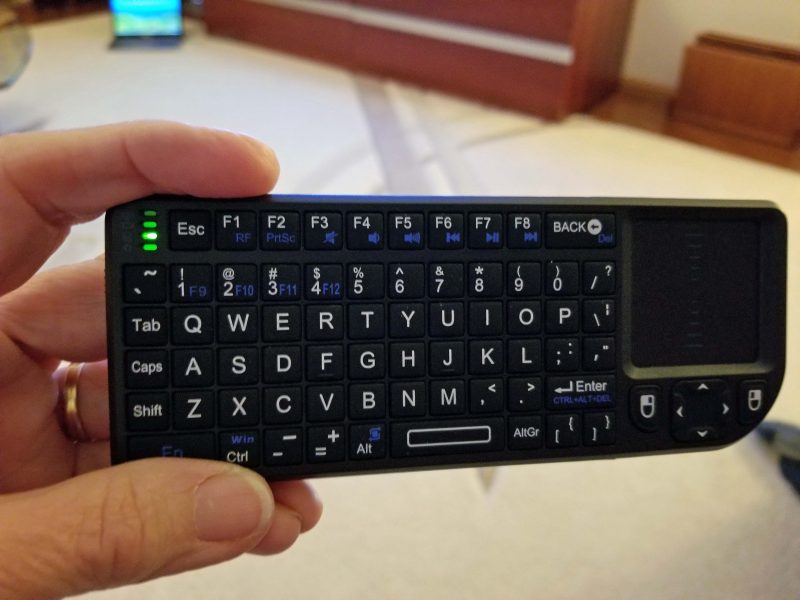 Just a click of a right arrow brings up the next picture. This is one of the venues at the Polynesian Culture Center (PCC) on our 2018 trip to Hawai'i.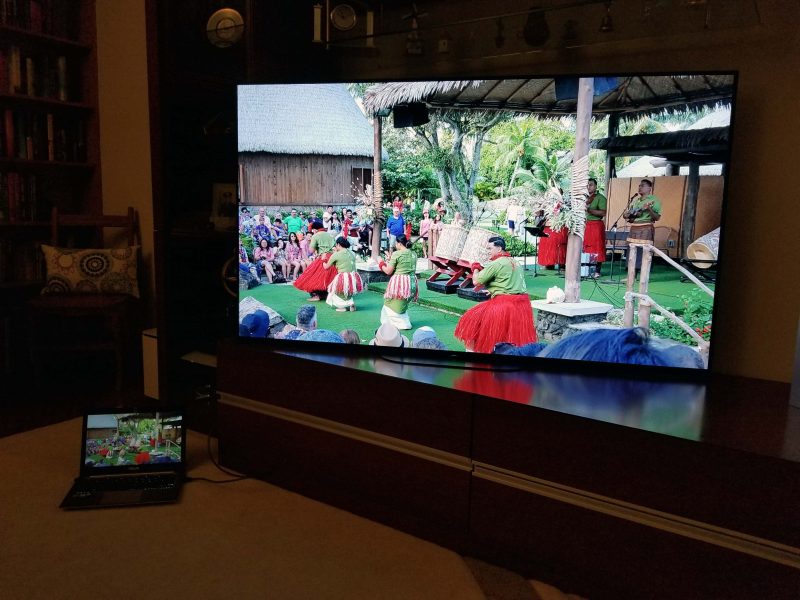 It was really nice to sit comfortably on the sofa to view the large pictures. We enjoyed it so much that we scrolled through three trips last night. Wishes do come true; sometimes, it just takes a few years.