In 1992, the United States Postal Service offered Americans the opportunity to vote for the Elvis picture they preferred to see on a new commemorative stamp: "young Elvis" at the age of 19-20, or "old Elvis" as a Las Vegas entertainer. The voters chose "young Elvis" and the stamp was issued January 1, 1993 at Graceland with Priscilla Presley on hand for the unveiling. According to the National Postal Museum, this is the most popular commemorative stamp ever issued.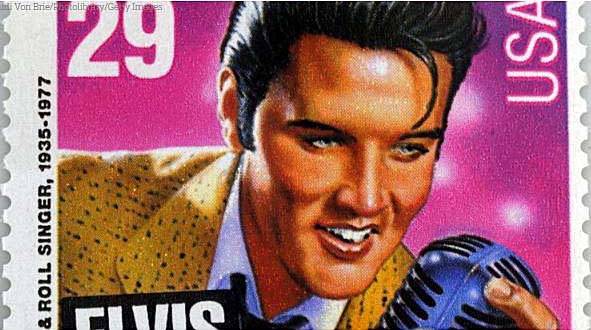 Another commemorative Elvis stamp was issued in August 2019 as the "Forever Elvis Collection."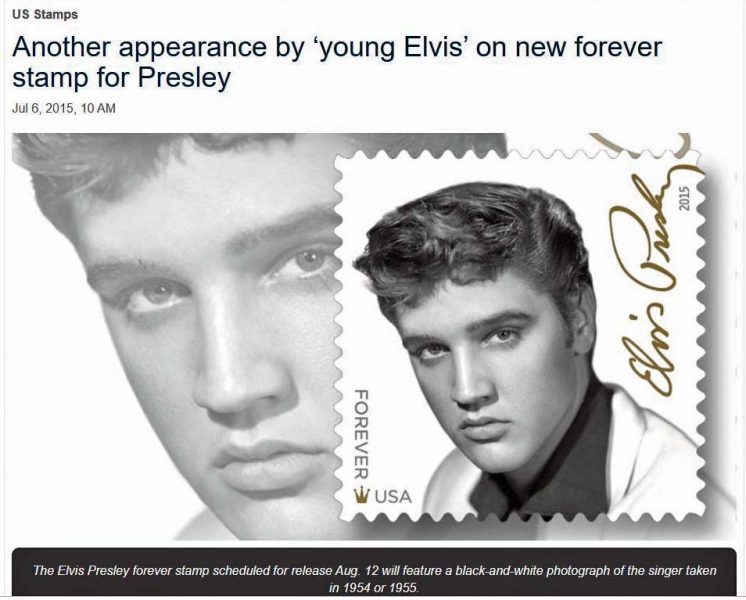 Guess who bought a set. The sheet of stamps is double-sided and printed to look like a 45 rpm record jacket. The front of the sheet represents the album cover and you can see the top of the "record" sticking out above the stamps on the back side of the sheet .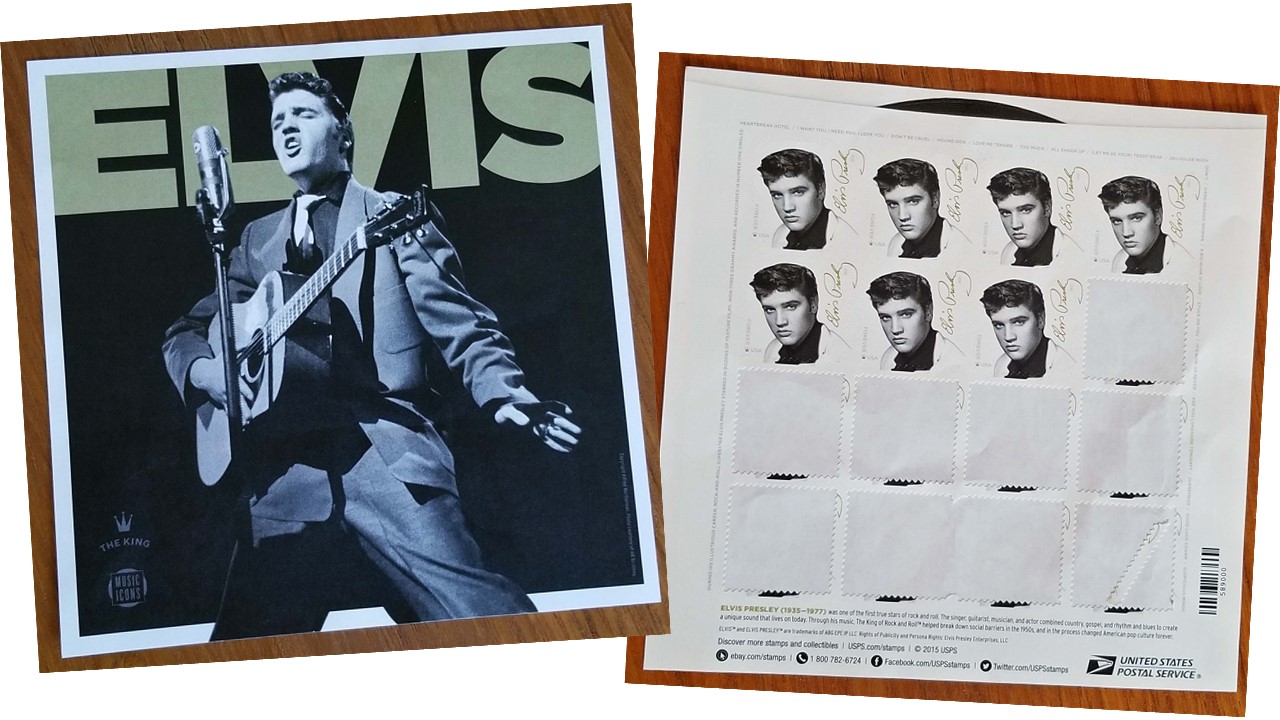 The King lives. And so does the King impersonator. Awhile back, Kari re-texted me this photo of her when she dressed as Elvis for a private party at the skating rink. Maybe someday we'll see this picture on a stamp.