On Mother's Day, we had video calls with all the kids (it didn't work for Thom, but we tried). That was fun, and we enjoyed spending at least visual time with them. Today, for the first time in 8+ weeks, we were physically together with Kari's family. We celebrated Teddy's and Kari's birthdays on their new covered porch that Dean built. We sat socially distant from each other–Ted and I on one end of the porch and Kari's family on the other end–but it was so good to see them in person after such a long time.
Teddy's birthday came before Kari's, so he opened his gifts from us first. He started with the small one–two cloth pig-patterned face masks made of leftover fabric from the quilt I made for him. It's a sign of the times that a gift of face masks wasn't a disappointment.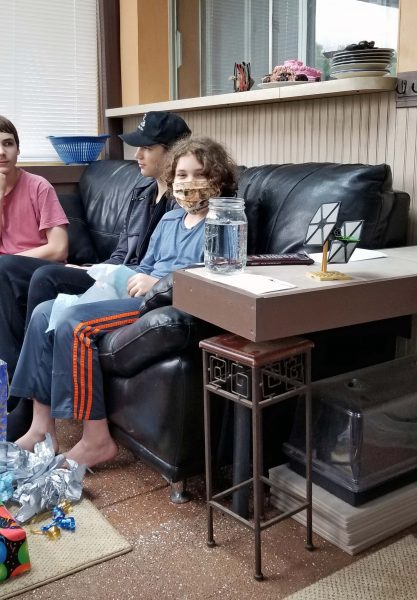 The more exciting gift came next–a badminton set that was on his wish list. Teddy kept his face mask on until it was time to eat birthday cake. There was also some chocolate for our choco-holic grandson.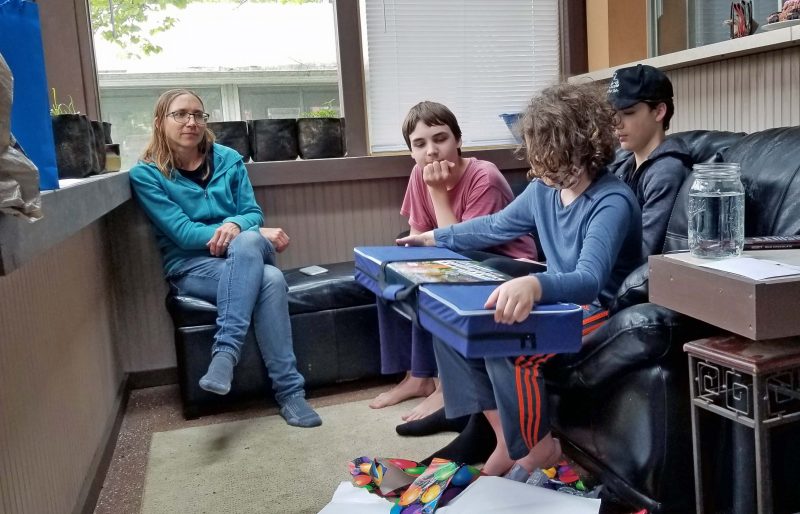 Then it was Kari's turn. I made face masks for her, knitted some dishcloths (on her lap), and added a few other things, including some chocolate. Dylan is giving his full attention to the note I wrote to Kari.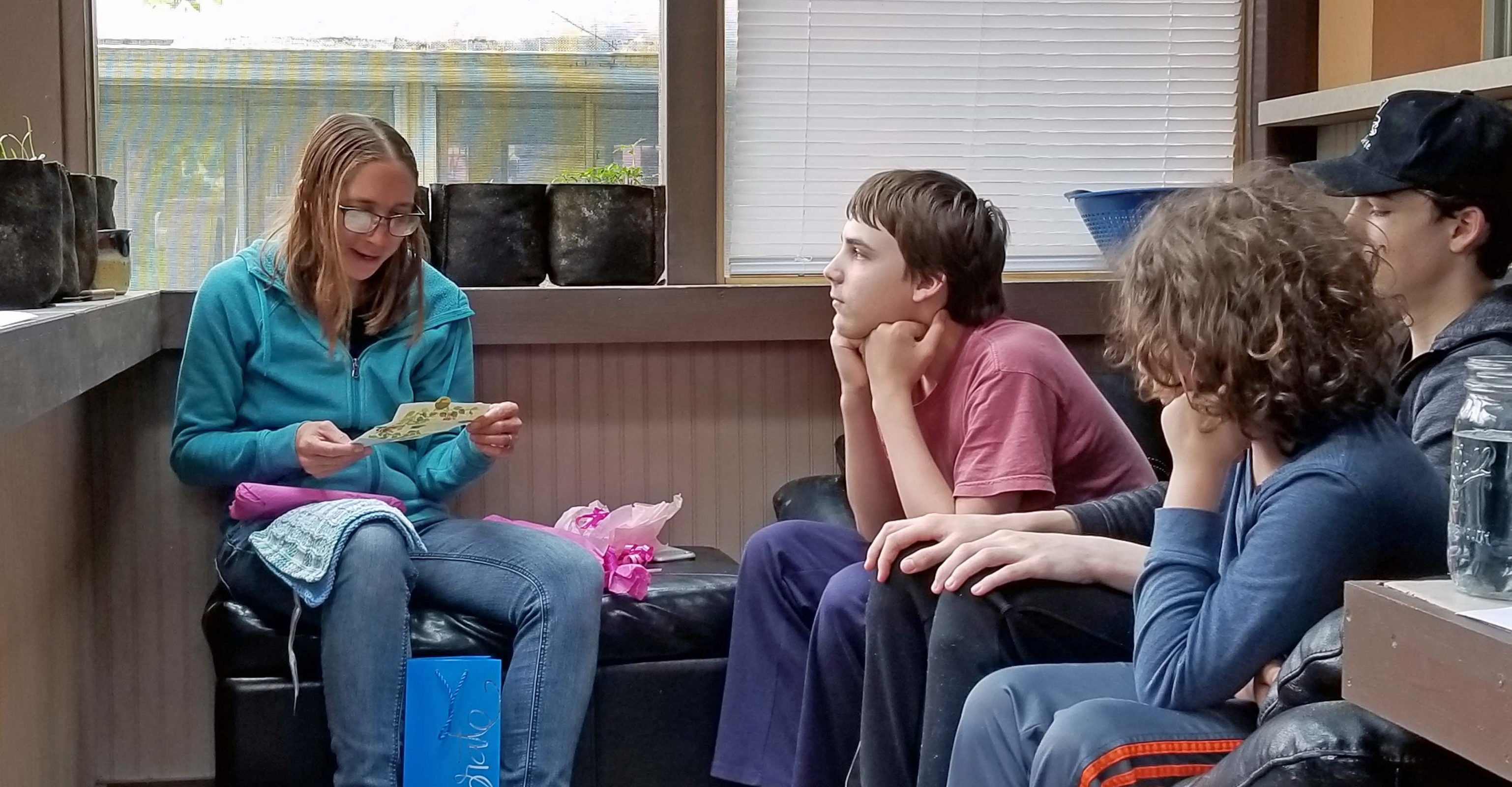 This was a birthday party, so there was cake. Teddy decorated a chocolate cake to look like a pig. He even molded chocolate pigs and applied them to the frosting. The frosting was very pink, the cake was very chocolate, and it tasted very good. You can see the cake near the top of the first picture in this post.
We had a nice long visit and Dean joined us when he came home from work. The only sad part was when Ted and I were leaving. Teddy came running out of the house to give us good-bye hugs and we had to step back. He stopped and said, "Oh, yeah." We still can't do hugs, and that was sad, but it was wonderful to see each other in person again. Happy birthday Dean (it was too soon to meet in person on his birthday), Kari, and Teddy.
Note: The following day, Kari sent me a text with a picture of the badminton set in action.