Thom and Katie weren't expecting us to spend this much time with them, so Ted and I said that we appreciated their hospitality, but didn't expect them to disregard their regular activities to entertain us. They insisted, however, that they'd enjoy showing us a trail they like in the Leavenworth area. Before driving to the trailhead, we spent our usual relaxing morning together. This time, however, we had a bit of excitement. Katie put Hadley down on the floor and Hadley raised herself up on her arms. When we arrived a week ago, her head was still a little wobbly, but it was pretty steady today. It was exciting to me to have spent enough time with her to see a change in her development while I was still visiting. I think she was showing off for Grandma.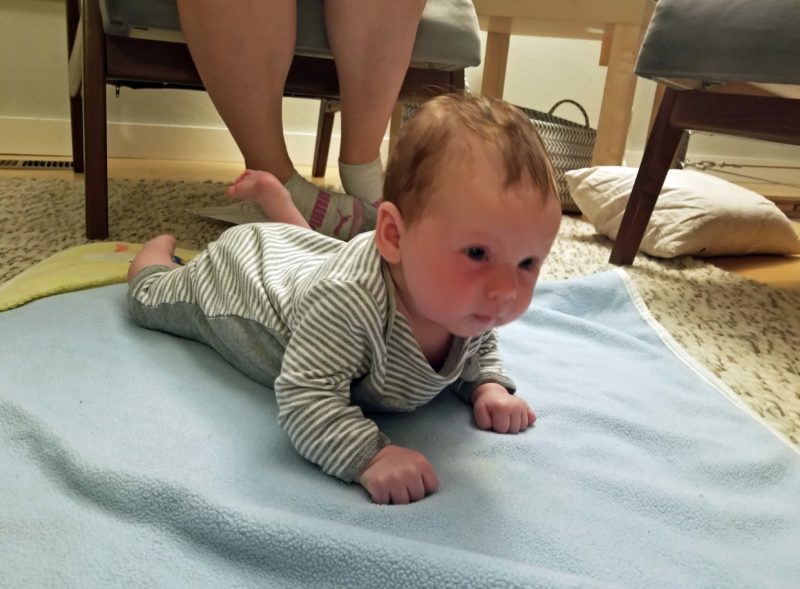 After lunch, we headed for the trail. After walking only a short distance from the car, we had a beautiful view of the Wenatchee River and the Cascades.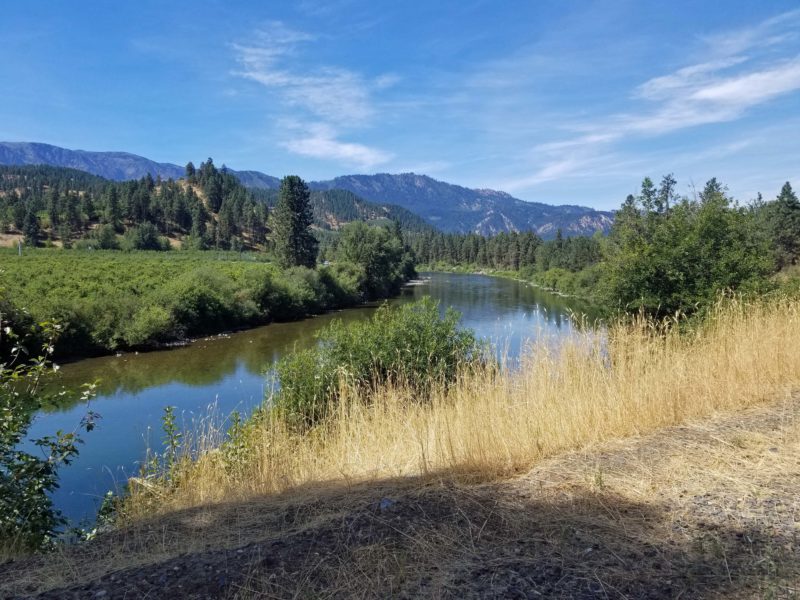 When we walked down to the river, Sefton wanted to play in the water, so Katie stayed with him.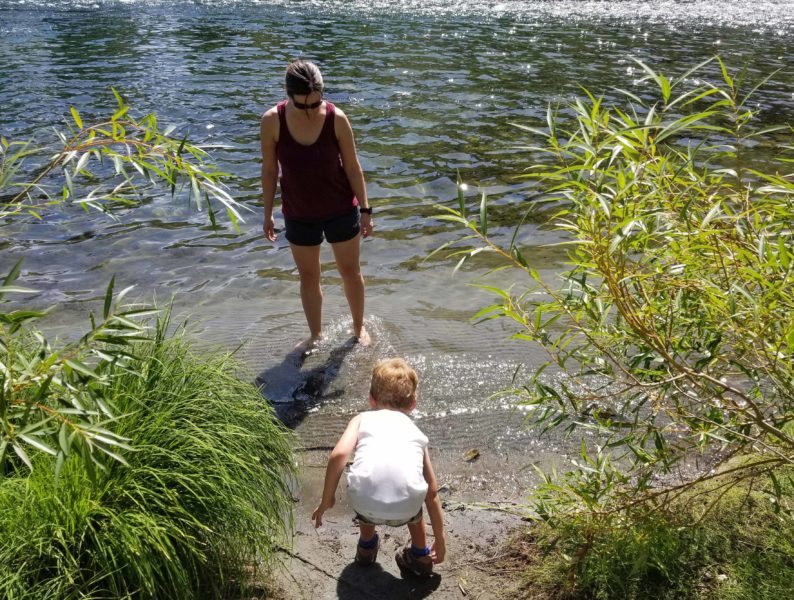 Thom, Hadley (with Thom, in her Baby Bjorn), Ted, and I walked all the way to the orchard at the end of the trail. Hadley didn't really walk–she came along for the ride and a nap.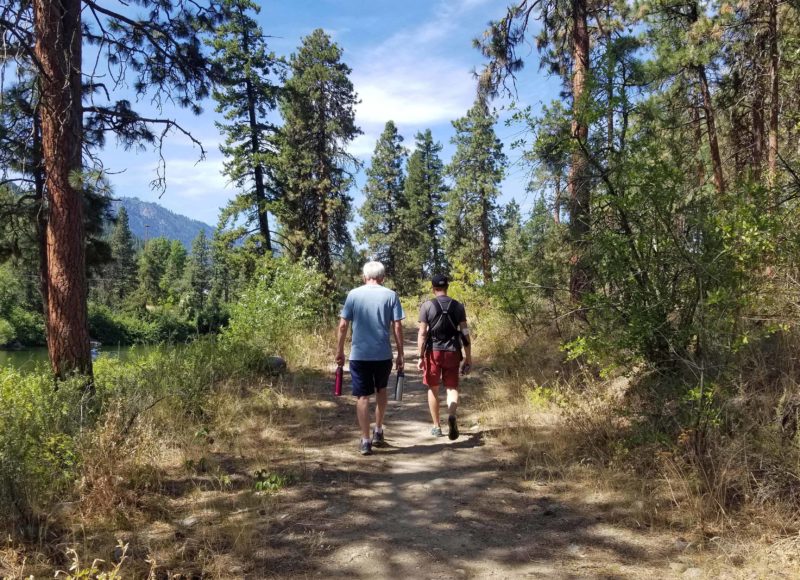 It was a hot day that brought a lot of floaters to the river to cool off as they drifted downstream.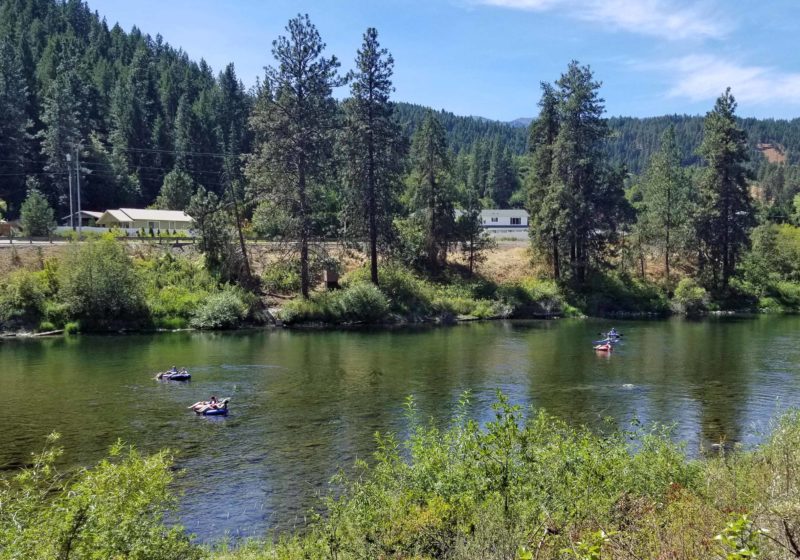 I saw an oddly formed tree. It looks like it experienced some stress in its early life.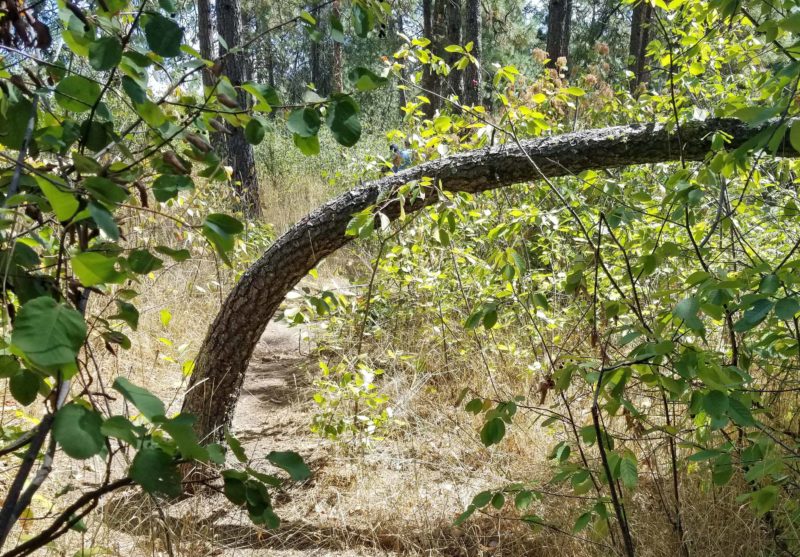 This group found a sandbar and set up their lawn chairs.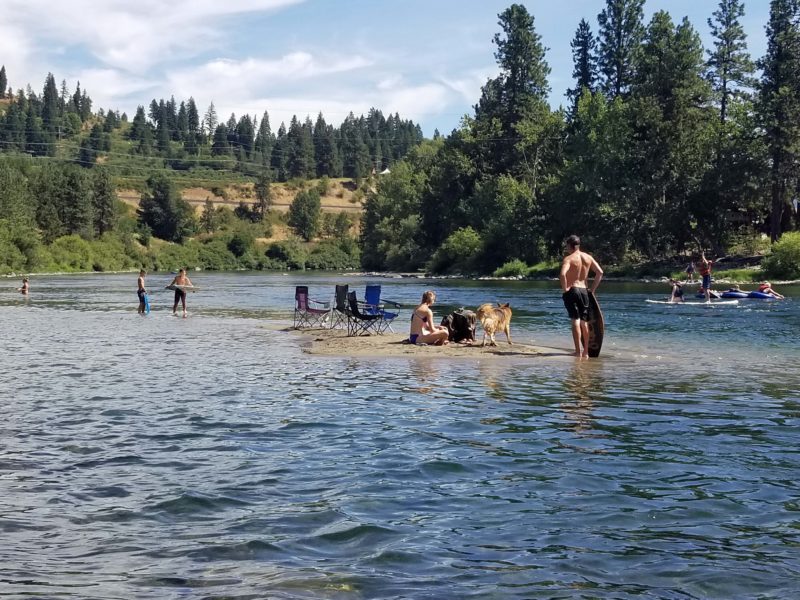 When the four of us re-joined Katie and Sefton, Ted took a picture of us cooling our feet in the water.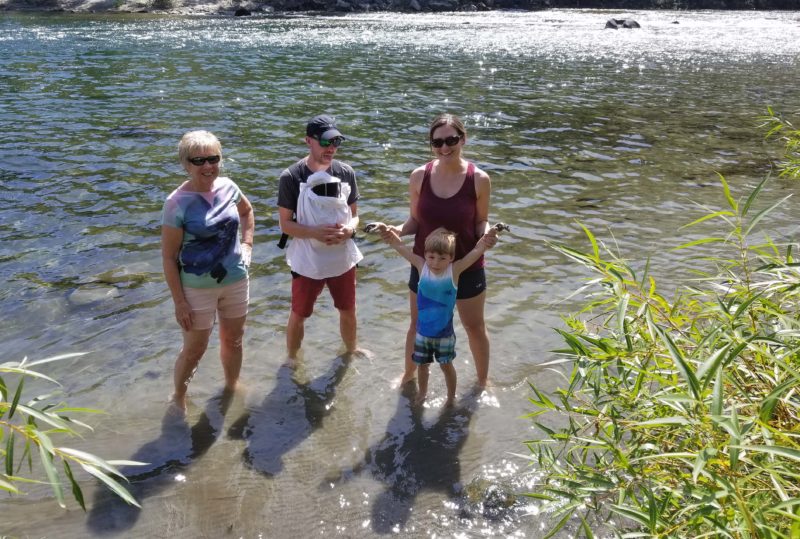 For dinner, T & K suggested that we go to Fire, an Italian restaurant they like at Pybus Market. The food was delicious and so were the desserts. Ted ordered a banana split, and definitely got his money's worth.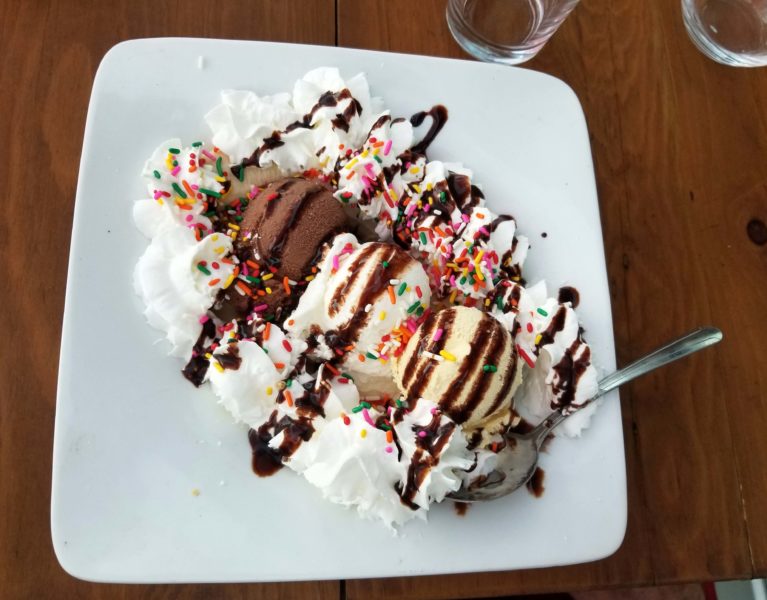 We enjoyed this extra day with T & K's family. Sadly, we are scheduled to return to Missouri tomorrow.