For many years, I've done little sewing beyond an occasional minor mending job. This year, however, was different and I used my sewing machine a lot. As a result, I discovered I need some new things in my project room: (1) a decent chair for my sewing machine; and (2) a plastic mat so I can get in and out of the chair without having to come to a half-stand to lift it out of the carpet pile. It was time to shop.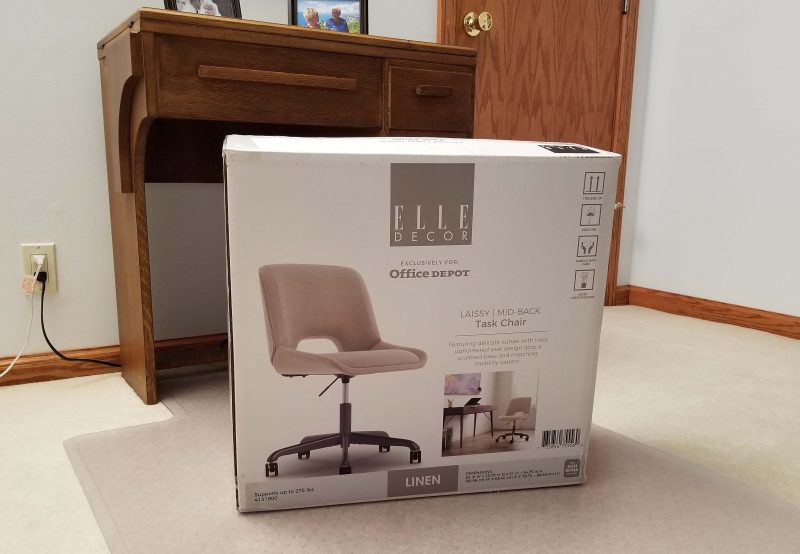 The box informed me that this is not an ordinary chair–it's a "task chair ." It has "delicate curves," an "inset" seat design, a "sculpted base," and (wow!) matching "mobility casters." Wouldn't it look odd if the casters didn't match? Without mobility, would they cast?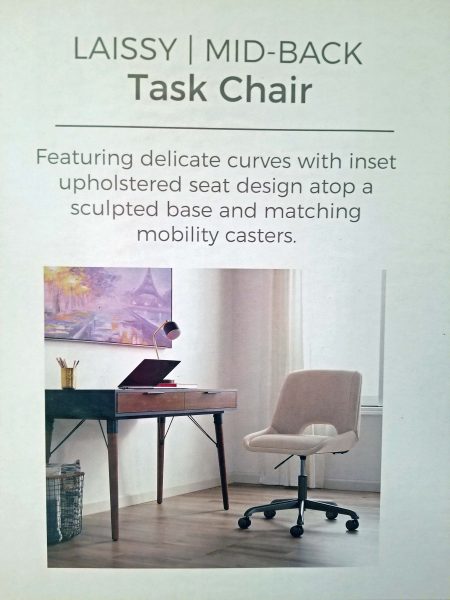 I started by taking the parts out of the box. (Duh!)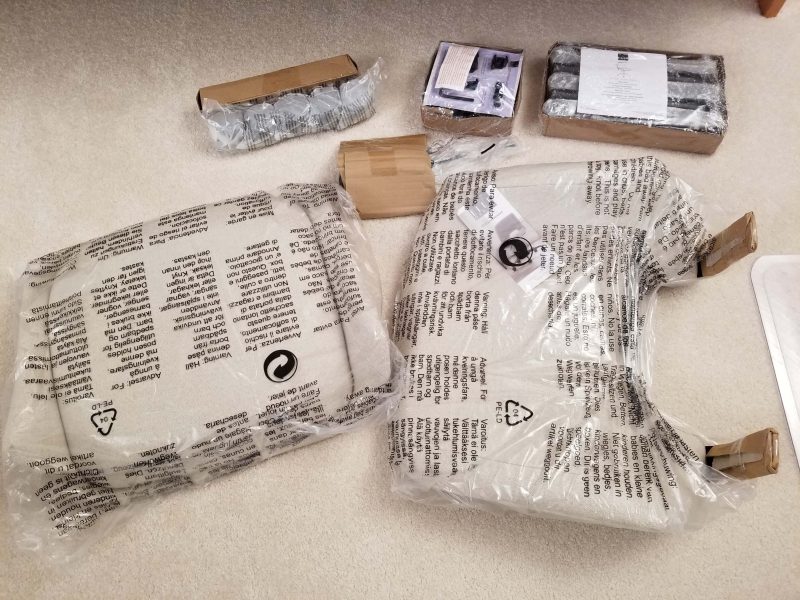 An hour later, I had a comfortable chair ready to roll on my new plastic mat.